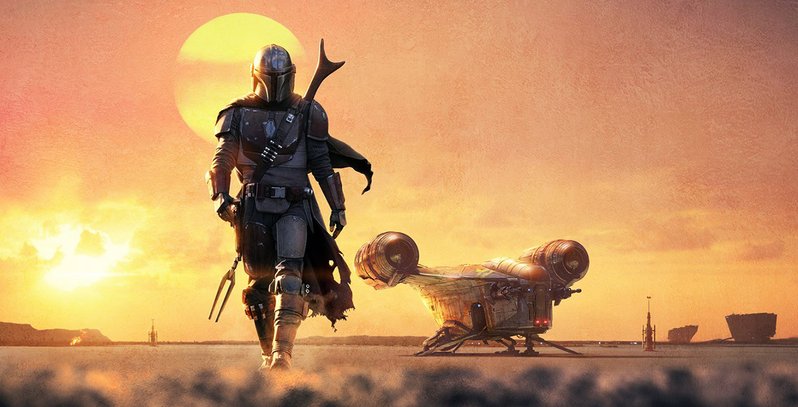 Disney+ will be unleashing itself to the world – or at least the US, Canada, The Netherlands, Australia and New Zealand – in November in the best way possible with some big new series to bring in subscribers. And nothing gets bigger than Star Wars, which is why the service is launching with series The Mandalorian which is looking to bring the epic production values and worlds of Star Wars movies to the TV screen.
Disney has been understandably cryptic about what the series is about other than that it will focus on the adventures of a "lone gunslinger" and take place between the events of the original trilogy and the latest trilogy in the Star Wars Universe. A new image revealed by Entertainment Weekly gives us another look into it, though still doesn't tell us a whole lot about what we could expect from the series.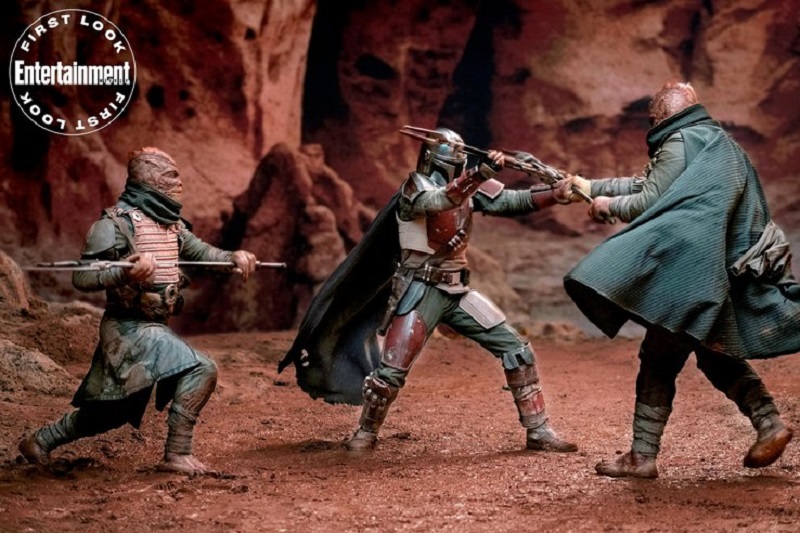 If you're looking at this picture and wondering what new clues it might reveal about the series, let me explain. In this action sequence, we see our titular Mandalorian fighting against two Trandoshans on an unknown planet. The Trandoshan race first made an appearance in Star Wars history through the bounty hunter Bossk who appears in The Empire Strikes Back and is later referenced in Solo: A Star Wars Story.
Neither of these Trandoshans are Bossk himself, according to EW, though it does mean that for the first time we get to delve a little more into this species outside of the Star Wars novels. Whether that means that Bossk may appear is unclear. That wouldn't be too surprising though, especially since he has quite a history with the legendary bounty hunter Boba Fett, who the Mandalorian resembles and may have some kind of link to [Editor's Note: Go read the Star Wars: Aftermath novels and check out Cobb Vanth's story – Kervyn].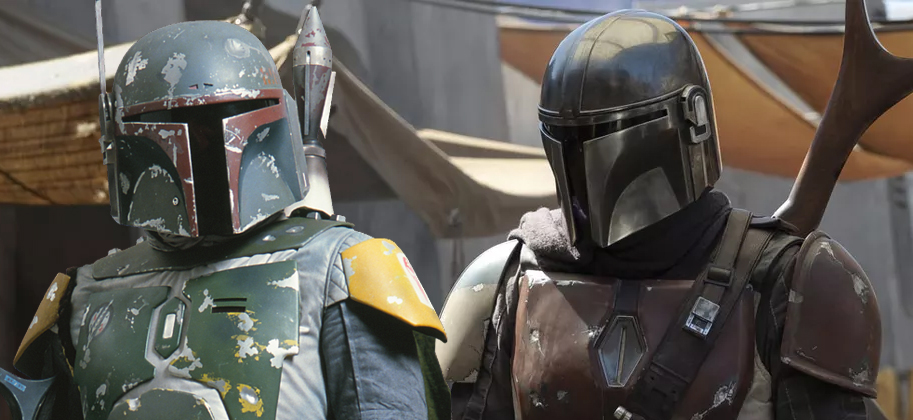 Speaking of Boba Fett, one of the show's directors Dave Filoni made it clear that this still officially unnamed Mandalorian character is not Fett in a recent interview with Entertainment Weekly:
Boba Fett is a clone, according to Attack of the Clones, and by asking [creator George Lucas], he would say Boba Fett is not Mandalorian, not born on Mandalore. He's more of a person indoctrinated into it, into the way of life, and gets a hold of the armor.
Creator Jon Favreau did reveal a little more in the interview about the world that we will get to see in the series, which he is hoping will showcase and take us to different places that fans haven't had the chance to see before:
Our guy is operating in a much more unforgiving landscape. A place where survival is difficult enough, let alone flourishing in that atmosphere and the politics have dissolved. It's 'might is right.' And how does somebody earn a living when there's no structure to society anymore and everything is collapsing in on itself? How do you work your way through the world?

I'm trying to evoke the aesthetics of not just the original trilogy but the first film. Not just the first film but the first act of the first film. What was it like on Tatooine? What was going on in that cantina? That has fascinated me since I was a child, and I love the idea of the darker, freakier side of Star Wars, the Mad Max aspect of Star Wars.
Whatever is going on in The Mandalorian it looks as if this show is going to find ways of telling new and exciting stories that draw on lots of nostalgia and nods to other aspects of the Universe along the way. I can't wait to see it… when we eventually get Disney+ here.
Last Updated: September 4, 2019