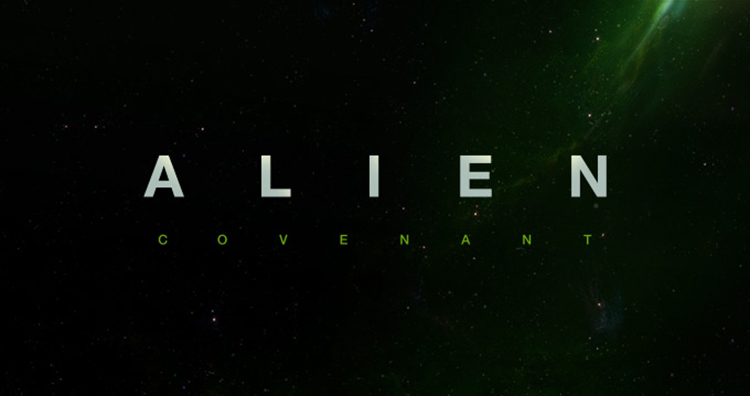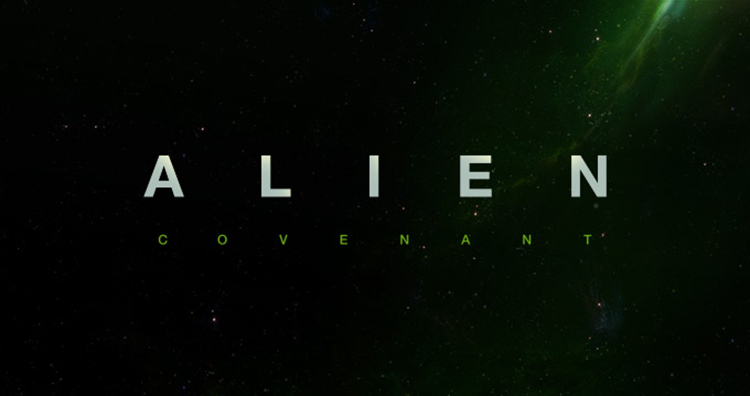 Oh mama, some people are going to die in the upcoming Alien: Covenant! The movie, which is the sequel to the dually stunning and stupid Prometheus, has Ridley Scott back in the Director's chair, and it looks like he is back on form, Why? Well, so far we've been treated to some rather spooky and horrific trailers that capture the essence of the original anathema. We've even had a sort of 'prequel' buildup scene of the sure-to-be-doomed crew getting drunk before taking a kip in their hypersleep pods. Now, just a month away from the movie's release, we have some new pictures that ask more questions than they answer.
In this month's Empire Magazine we get a set of new pictures that broaden the timeline of the film's plot. The first appears to be an alien or humanoid dropping pods we've seen in Prometheus on the Engineer's soon-to-be pregnant home-world.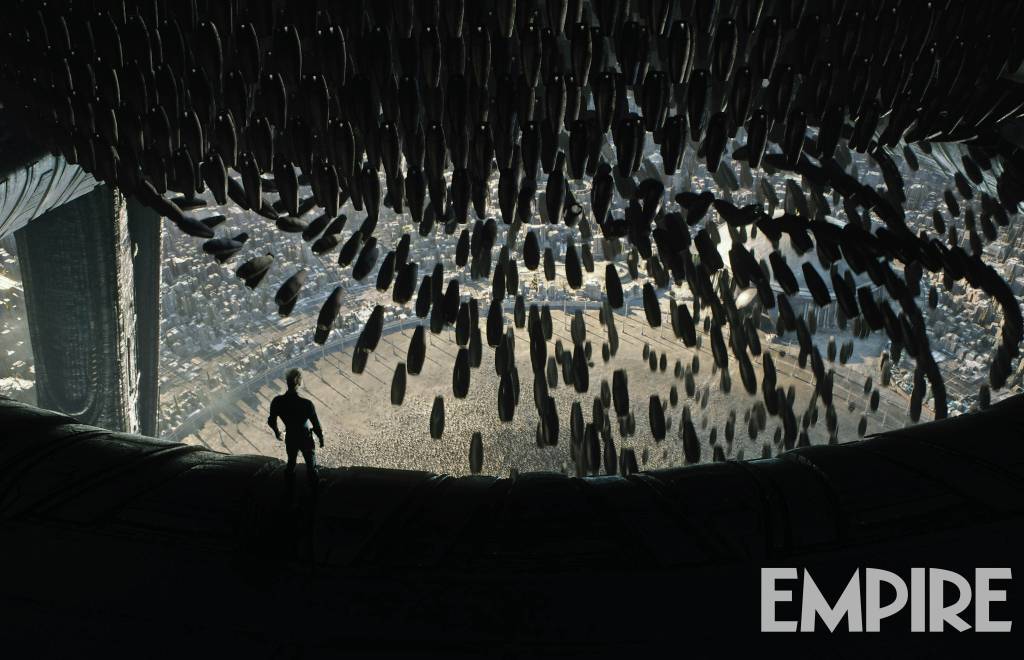 That seems to be taking biological warfare to a brand new level. It's an interesting shot. It almost looks like there is a clearing for the pods to land, like a Colosseum of sorts. Who is doing this? Why are they doing this? Will Ridley Scott bother to answer any of these questions? Here's a quick description of the sci-fi horror:
Bound for a remote planet on the far side of the galaxy, members (Katherine Waterston, Billy Crudup) of the colony ship Covenant discover what they think to be an uncharted paradise. While there, they meet David (Michael Fassbender), the synthetic survivor of the doomed Prometheus expedition. The mysterious world soon turns dark and dangerous when a hostile alien life-form forces the crew into a deadly fight for survival.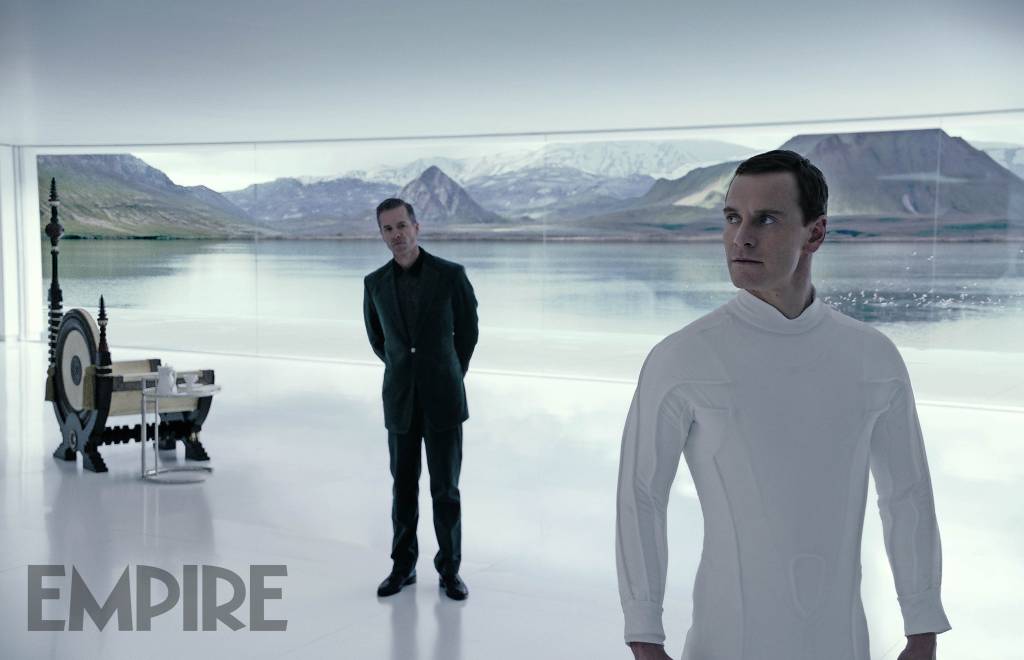 Next up is the rather brilliant Michael Fassbender as the android David. I thought he was the most intriguing thing about Prometheus but sadly his character's motivations seem to have ended up on the plothole cutting-room floor, or have they? I think we can safely assume this is a memory or flashback to the time David meets his maker Weyland Industries CEO, Peter Weyland (played by Guy Pierce). Perhaps we will learn a bit more about his intended purpose now.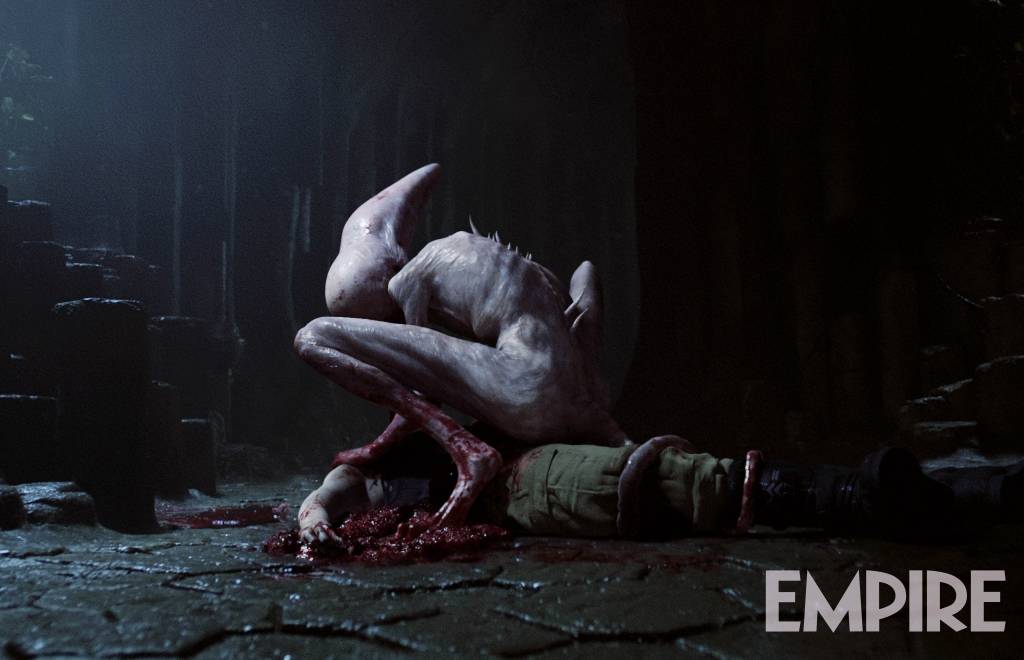 Lastly we have my favourite of the bunch, the neomorph. Obviously coming off a bender and in need of a serious snack, we find this proto-human-alien…thing disagreeing with the location of a human's, um, everything. Last seen at the end of Prometheus it'll be interesting to see how it arrives in this movie. One thing we can be sure of though is that lots red liquid which should be on the inside will end up on the outside.
Expect a new version of hugging to hit cinemas on 12th May.
Last Updated: April 21, 2017