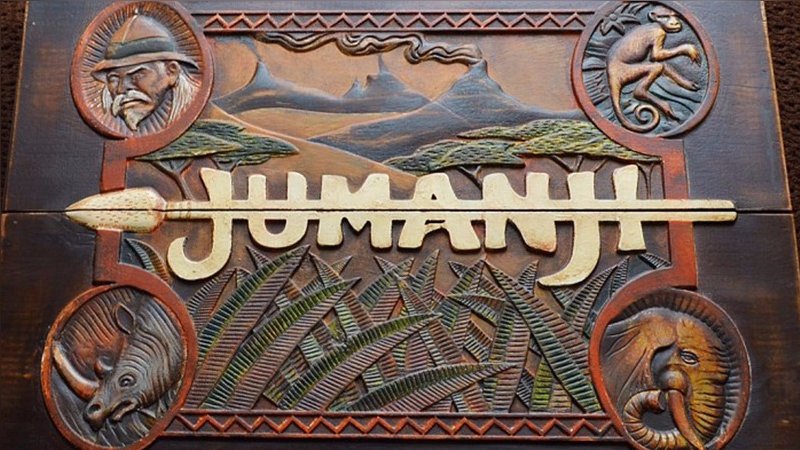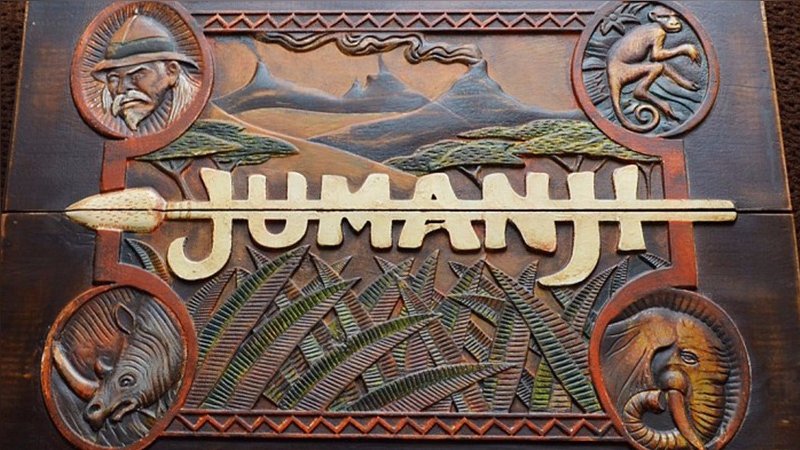 It may be my job to keep track of these things, but even I sometimes forgot about upcoming movies. When it comes to movies starring Dwayne "The Rock" Johnson though, this is a pretty believable occurrence; the man cranks out movies about as frequently as South Africa tries to persecute finance ministers (too soon?). And with Fate of the Furious and the new Baywatch on the horizon, you may have forgotten all about the Jumanji reboot sequel that The Rock was headlining as well.
The last time we heard from the upcoming follow-up to the much beloved 1995 fantasy adventure starring the late Robin Williams was regarding some reports about how the plot – and specifically the magical board game of Jumanji – has been updated for modern times. Those rumours have now been confirmed as Johnson took to the stage at CinemaCon in Las Vegas along with co-stars Jack Black and Karen Gillen – Kevin Hart joined via video call much to the hazing of the rest of the cast – to introduce the first footage for Jumanji: Welcome to the Jungle.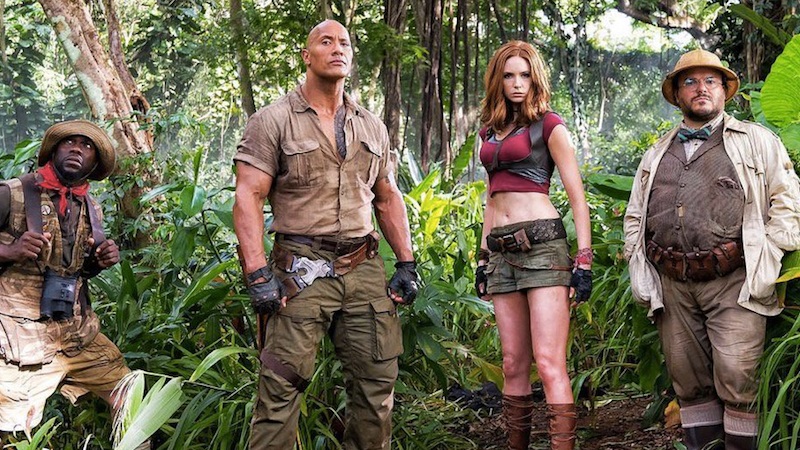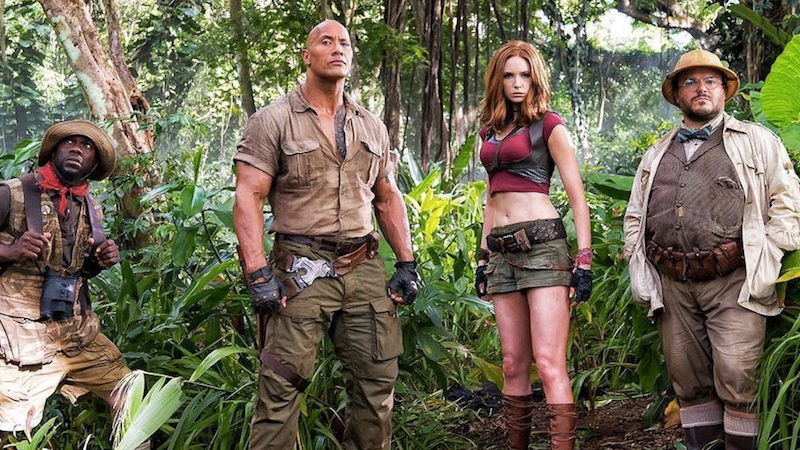 Yes, this new movie is now officially titled Jumanji: Welcome to the Jungle, so break out the guns and roses! As for the footage itself, THR has a breakdown which confirms earlier reports that the four lead actors are actually playing characters in a new Jumanji video game:
The footage begins with four high schoolers in detention. Their teacher orders them to clean out the basement of the school, and they find an old video game console, which features the game Jumanji. You pick a character, and as the teens learn you are that person in the game … which transports you to a jungle.

One rather nerdy boy is surprised (and rather pleased) to see he's got the muscles of The Rock. The popular girl in school is horrified to learn she's got the body of Jack Black.
This confirmation of the video game angle would definitely explain the skimpy costume worn by Karen Gillan's character. The revealing outfit caused a bit of a stir when it was first revealed, but it's actually playing straight into video game tropes. As THR notes, a large part of the fun of the movie will be in seeing these actors playing against type, as they are essentially playing kids who then control these bodies – Johnson is playing a nerdy young boy while Black is a pretty popular girl.
There's no word yet on when or if this footage will actually be made available to the public. If it is, we'll be sure to bring it to you as soon as possible.
Jumanji: Welcome to the Jungle also stars Nick Jonas, and was directed by Jake Kasdan (Bad Teacher, Walk Hard: The Dewey Cox Story), son of legendary Star Wars writer Lawrence Kasdan. It is scheduled for release on 22 December.
Last Updated: March 29, 2017