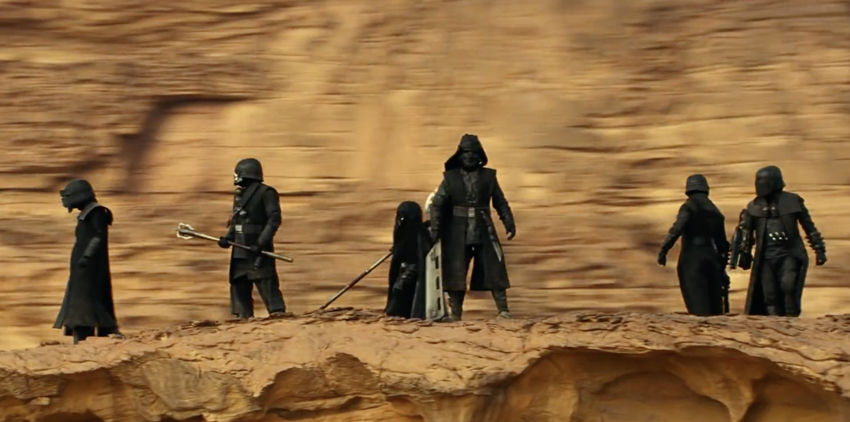 CHOO CHOO! I am fully aboard the Star Wars hype train at the moment. Not only is The Mandalorian currently blowing off our proverbial socks, but the release of Star Wars: Jedi Fallen Order has also reinvigorated the franchise on the gaming side. That's on top of the craploads of Star Wars: Battlefront II that I've also been playing nightly (that game is sooooo good!).
And, of course, we're now just over three weeks away from the much-anticipated release of Star Wars: The Rise of Skywalker, which has been widely touted as the final instalment in the Skywalker saga that began over 40 years ago. And with that endgame in sight, Disney's marketing locomotive has seriously picked up steam as well, giving us a bunch of new images, TV spots, and even a cool little featurette over the last few days.
We'll start with the latter, as during the American Music Awards last night, Disney unveiled a brand new "Special Look" at how Star Wars has impacted pop culture in the four decades since creator George Lucas first introduced us to a galaxy far, far away!
Of course, as much as we look fondly on Star Wars' past and the impact it's had, it's the franchise's immediate future that has us chomping at the bit. And to that regard, both Empire and EW have recently done cover stories focusing on Star Wars: The Rise of Skywalker. As part of this coverage, we got a whole batch of new images showing off Rey (Daisy Ridley), Kylo Ren (Adam Driver), Poe Dameron (Oscar Isaac), Finn (John Boyega) and much more. The more, in this case, including our first proper look at the mysterious Knights of Ren.
We've been hearing about Kylo Ren's enigmatic acolytes since Star Wars: The Force Awakens. It's no surprise actually that they are back, seeing as it was JJ Abrams who created them and he's returning to helm this final instalment after Rian Johnson's Star Wars: The Last Jedi. Just where were the Knights during the events of that film and what have they been up to? Well, we don't know. But clearly they have a bigger role to play as we can even briefly glimpse them in action in one of two new TV spots released for The Rise of Skywalker.
Star Wars: The Rise of Skywalker will be debuting in cinemas on 20 December 2019 which is still about 25 days too far away for me!
Last Updated: November 25, 2019