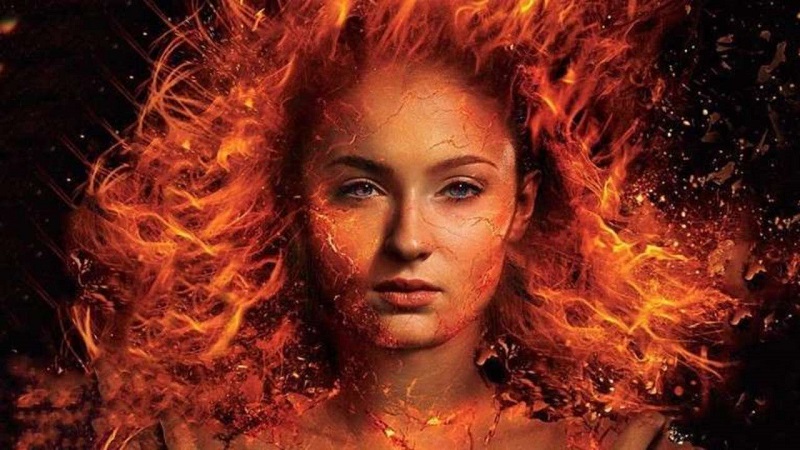 X-Men: The Last Stand is pretty terrible. This a universally acknowledged fact, which is why director Brett Ratner's maligned 2006 movie has been erased from the series' timeline. Now Simon Kinberg, the architect of Fox's X-Men franchise who wrote and produced The Last Stand, is getting a chance for a do-over with the upcoming X-Men: Dark Phoenix and… well, frankly I don't really care that much.
My apathy is borne out of two things. Firstly, the fact that with Disney's takeover of Fox in its final stages of completion, soon Marvel will own the X-Men licence again, which will lead to an inevitable reboot that negates this entire franchise. Secondly, is it just me or is Kinberg – who is making his professional debut in the director's chair – repeating some of The Last Stand's mistakes?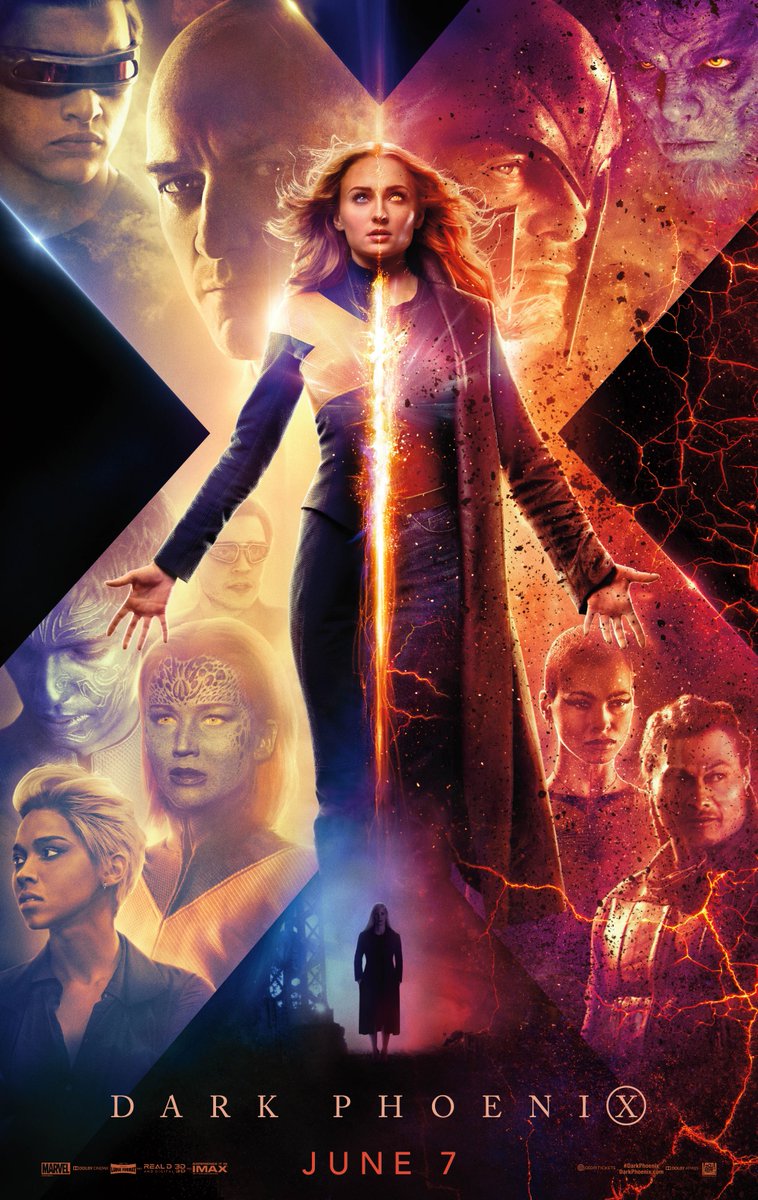 That was the first thought that hit me when the brand new poster dropped for Dark Phoenix ahead of a trailer reveal this morning. This new bit of promo showed Sopher Turner's Jean Grey front and center decked out on one side in a yellow and black leather outfit inspired by Grant Morrison and Frank Quitely's iconic New X-Men comic book run. On the other side though, she's wearing almost the exact same red trenchcoat ensemble worn by Famke Janssen in The Last Stand. I know it's a small thing but LET HER WEAR THE GREEN AND GOLD COSTUME, YOU COWARDS!
That was just the poster, but what about the trailer though? Let's have a look!
Hmmm… I've always hated how the X-Men movies, with the exception of the brilliant First Class. seemingly hated or were embarrassed by the comics they were based on. They stuck everybody in grim leather and toned down the property's more imaginative aspects. This included the X-Men's cosmic side, which was a big factor in the comics and simply never touched on in the movies.
And despite earlier promises to the contrary, things are once again looking very terrestrial here. Not to mention that once again we have an attack on a transport with mutant prisoners, there's the X-Men confronting Jean in a small suburb, one X-Man using their powers to approach her while she's caught in a swirling cloud of debris, while another seemingly dies at her hand. Kinberg promised us that he would do an adaptation of the comics right this time, but it looks more like he just adapted The Last Stand!
In DARK PHOENIX, the X-MEN face their most formidable and powerful foe: one of their own, Jean Grey. During a rescue mission in space, Jean is nearly killed when she is hit by a mysterious cosmic force. Once she returns home, this force not only makes her infinitely more powerful, but far more unstable. Wrestling with this entity inside her, Jean unleashes her powers in ways she can neither comprehend nor contain. With Jean spiraling out of control, and hurting the ones she loves most, she begins to unravel the very fabric that holds the X-Men together. Now, with this family falling apart, they must find a way to unite — not only to save Jean's soul, but to save our very planet from aliens who wish to weaponize this force and rule the galaxy.
Alongside Turner, X-Men: The Dark Phoenix also sees the return of James McAvoy as Charles Xavier, Michael Fassbender as Magneto, Jennifer Lawrence as Mystique, Tye Sheridan as Cyclops, Nicholas Hoult as Beast, Kodi Smit-McPhee as Nightcrawler, and Alexandra Shipp as Storm. Newcomers to the cast include Andrew Stehlin as Red Lotus, Kota Eberhardt as Selene, and Jessica Chastain as the mysterious central villain of the movie. It is currently scheduled for release on 7 June.
Last Updated: February 28, 2019