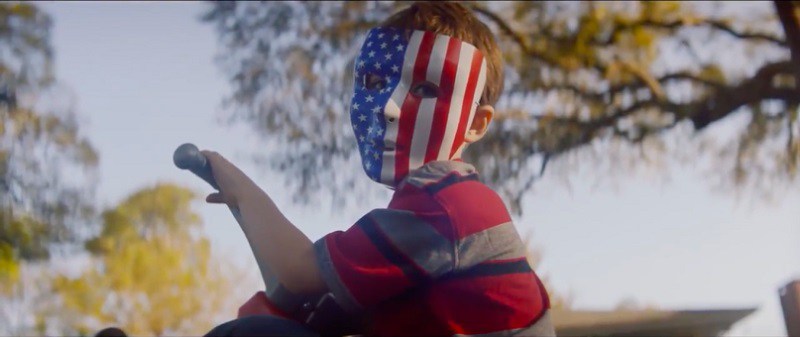 The first glimpses that we got to see of the bizarre Assassination Nation promised that this would be a movie that would pretty much ramp up the craziness but gave little context as to why a seemingly small town would descend int something so bizarre. Well the second trailer for the movie has now dropped which details the source of all this madness and I've got to say, it seems a whole lot less crazy now. Though perhaps even scarier at the same time. See what I mean below:
Don't get me wrong, this is still a messed up trailer like you would expect from a move that appears to be all about the world of excess. However, it finds its grounding story in a social media game and knowing what we know about the human race's gullibility to fall for all things stupid, I could totally see this happening. Yes, this movie looks to go to extremes here, but there is still a lot of plausibility in its concept and gets you wondering that perhaps as humans we shouldn't be afraid of the impending zombie apocalypse or nuclear fallout which will lead to our dystopian future, but rather social media and things like this. Is now a good time to move to a small remote village, disconnect from the world and plan my safety shelter already?
Written and directed by Sam Levinson the movie stars the relatively unknown cast of Odessa Young, Suki Waterhouse, and Hari Nef. There is little star appeal to this movie, but I think in a movie which deals with the rise of infamy in a small town thanks to social media and a data hack, it only seems appropriate. This is not the kind of movie that is likely to make any form of splash at the box office but could end up proving to have quite a cult following if it balances out its shock value with a thought-provoking story too.
Last Updated: July 20, 2018