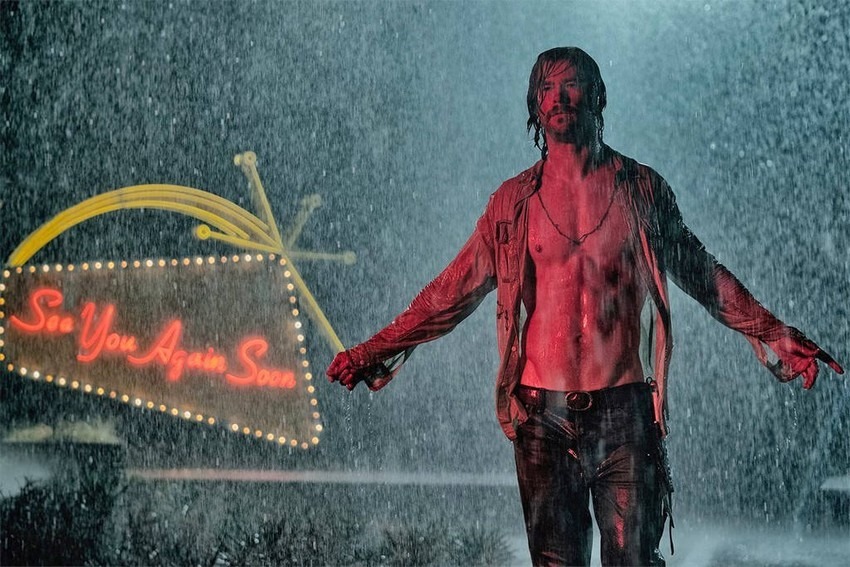 Drew Goddard should really be way more famous than he is. Heck, I would even say that he should have inherited the crown of Geek Overlord from Joss Whedon since the latter seems to be on a bit of break when it comes to genre filmmaking since his rough time on Marvel's Avengers: Age of Ultron. This is especially true since Goddard is actually a Whedon disciple having cut his teeth as a writer on Buffy the Vampire Slayer before moving onto more genre fare with another geek demigod, JJ Abrams, for Alias, Lost, and Cloverfield.
Goddard would reteam with Whedon again in 2012 for Cabin in the Woods, with his cult-favourite directorial debut marking him as the next big thing in Hollywood. And after helping to save World War Z through some serious last-minute rewrites, he seemingly lived up to that promise when he won an Oscar for his adapted screenplay for The Martian. And yet, still Goddard's name is pretty much only known by the film geeks. Hopefully, Bad Times at the El Royale can change that.
The upcoming ensemble thriller – which Goddard both penned and directed – looks like a Quentin Tarantino movie only crazier and more colourful, but with less Samuel L. Jackson or Uma Thurman. Not that El Royale doesn't have its own cast to die for with Jeff Bridges as a dodgy preacher (not that kind of dodgy), Chris Hemsworth as a mustachioed cult leader apparently allergic to buttoning up shirts, Jon Hamm as a smarmy vacuum cleaner salesman (no, really) and Dakota Johnson as a character that already looks 1000 times better than whatever it was that she was doing in those 50 Shades of Grey movies. And they all look like they're having a deadly blast in this brand new trailer that was released last night!
Seven strangers, each with a secret to bury, meet at Lake Tahoe's El Royale, a rundown hotel with a dark past. Over the course of one fateful night, everyone will have a last shot at redemption – before everything goes to hell.
Bad Times at the El Royale also stars Cynthia Erivo, Cailee Spaeny, Lewis Pullman, and Nick Offerman. It is scheduled for release on 12 October 2018.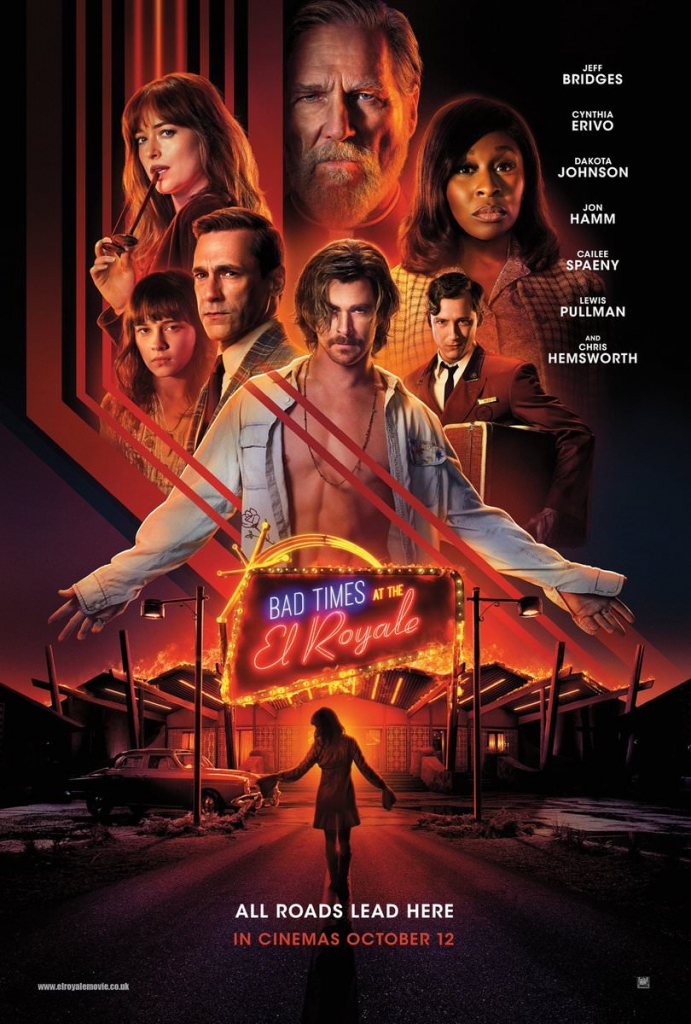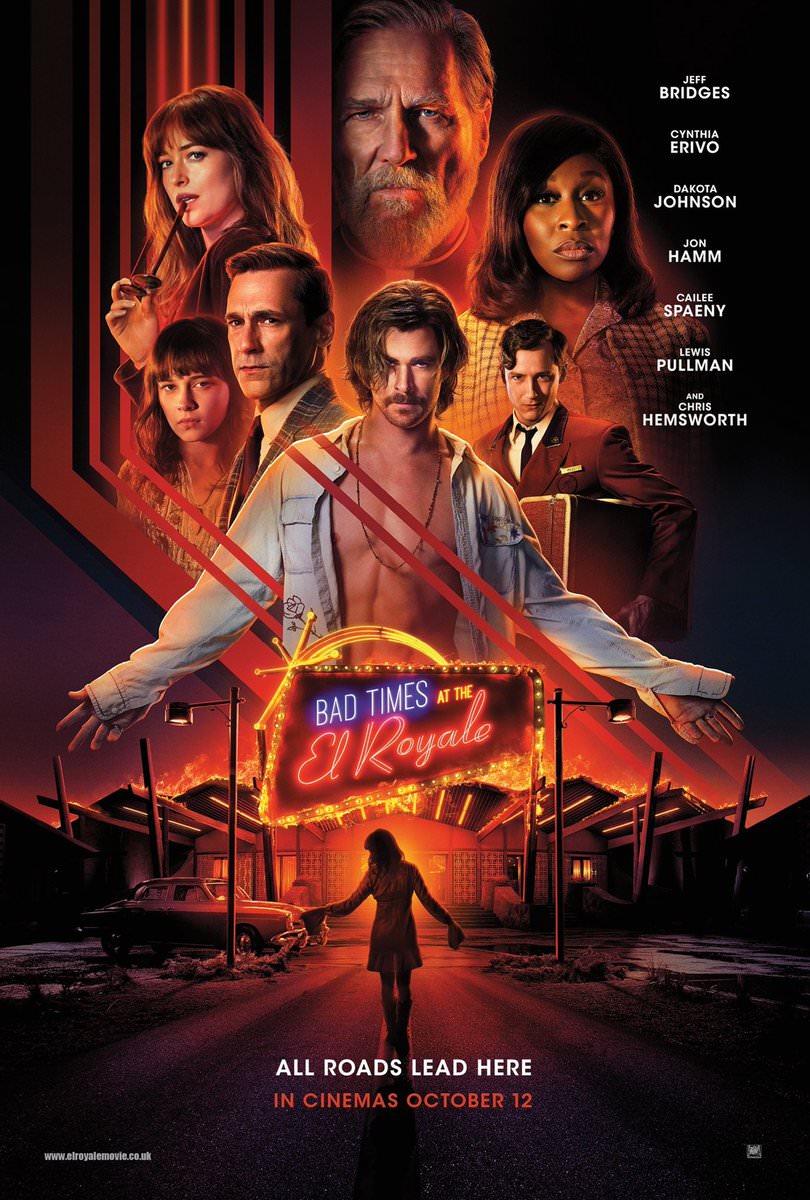 Last Updated: August 30, 2018