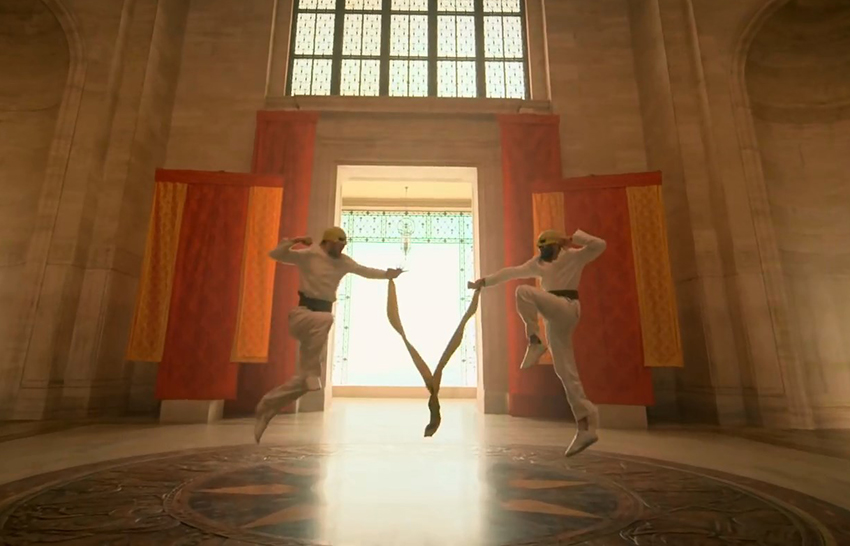 Go back a couple of years, and Marvel's Netflix series could do no wrong. Two seasons of Daredevil (even if the second season was not as acclaimed as the first, it was still pretty solid) and one of Jessica Jones had the comic book film studio on a roll. And then Iron Fist came along.
Almost universally acknowledged as Marvel's first real failure, Iron Fist left a lot of fans disappointed. Quite often the blame for that disappointment was laid at the feet of lead actor Finn Jones whose non-existent charisma and martial arts skills robbed the show of the entire reason people liked the original comic book character. But it wasn't just Jones that was a problem, as the show was clearly – for a lack of a better word – embarrassed of its roots. Iron Fist the comic is a throwback to hokey classic kung fu fantasy movies with colourful characters who have names like Steel Serpent, Dog Brother and Fat Cobra, features a hero who got his power by punching a dragon in the heart. Iron Fist the TV series was a ripoff of Arrow only more serious and with worse fighting.
With Scott Buck – who then went on to ruin another classic Marvel property with the same self-serious, uncharismatic approach to Marvel's Inhumans – being replaced as showrunner by Sleepy Hollow's Raven Metzner, and Jones actually training kung fu this time around, it looked like Marvel was actually listening to the criticism. We've also been hearing that the upcoming second season will not be shying away from Iron Fist's more fantastical elements, including showing the mythical land of K'un-Lun and actually getting Iron Fist into his classic costume. When the first teaser trailer for season 2 debuted a week ago at San Diego Comic-Con though, we got none of that.
However, Marvel is apparently very quick to remedy that as a new teaser dropped over the weekend that shows us proper old school kung fu stylings and actually has Jones' Danny Rand and Sacha Dawan's Davos aka Steel Serpent both wearing the classic yellow mask. Yes, it looks a little silly, but I dig that. It means they're finally not afraid of just embracing the character fully, and that more than anything gives me a sliver of hope here.
Marvel's Iron Fist season 2 also stars Jessica Henwick as Colleen Wing, and it's been confirmed that she'll be teaming up with Simone Missick's Misty Knight from Marvel's Luke Cage to give us the on-screen version of the comic book Daughters of the Dragon. It was also revealed at SDCC that Alice Eve will be debuting as the villainous Typhoid Mary. You can get a look at all of them plus more in the first batch of official pics that were also revealed by Marvel and Netflix recently
The 9-episode second season – yes, 9 episodes down from 13 which I think is great – of Marvel's Iron Fist will premiere on Netflix on 7 September.
Last Updated: July 30, 2018