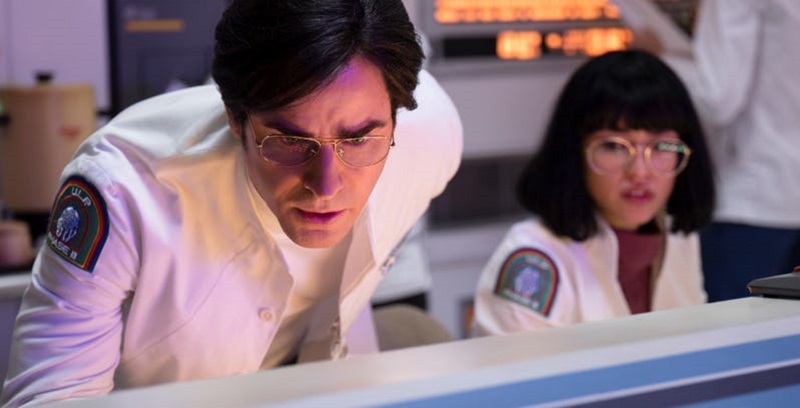 If you're in need of a new binge-watching fix for the long weekend ahead, then fear not because Netflix may have the solution for you with their upcoming series Maniac. The star-studded series from director Cary Fukunaga and writer and creator Patrick Somerville has looked strangely captivating so far, despite the fact that we still don't really know much of what to expect with the series.
So far all the trailers have been strangely cryptic and this new trailer for the series, which plays out more like an advertisement for the NPB (Neberdine Pharmaceutical Biotech), the company which will form the basis for the series' strange behaviours only continues the trend. This new trailer features actors Justin Theroux, Sonoyo Mizuno and Rome Kanda as they try and sell us the benefits of their new treatment in a rather bizarre clip that is more reminiscent of watching a dodgy 80's VHS tape than anything futuristic:
Much like everything else we've seen so far about this series, it is incredibly bizarre, but only heightens my enthusiasm to watch the show and see what it is all about. The series stars Emma Stone and Jonah Hill in the lead roles as patients of the aforementioned NPB who end up suffering some consequences from whatever treatment they are getting and grasping with what is and isn't real. I think. Like I said, the details and plots for this series all seem incredibly hazy. Though in the capable hands of Fukunaga, you know it's going to be compelling whatever is in store.
Season 1 of Maniac is available for streaming this Friday, September 21st. So, at least you know your long weekend entertainment plans are sorted.
Last Updated: September 19, 2018