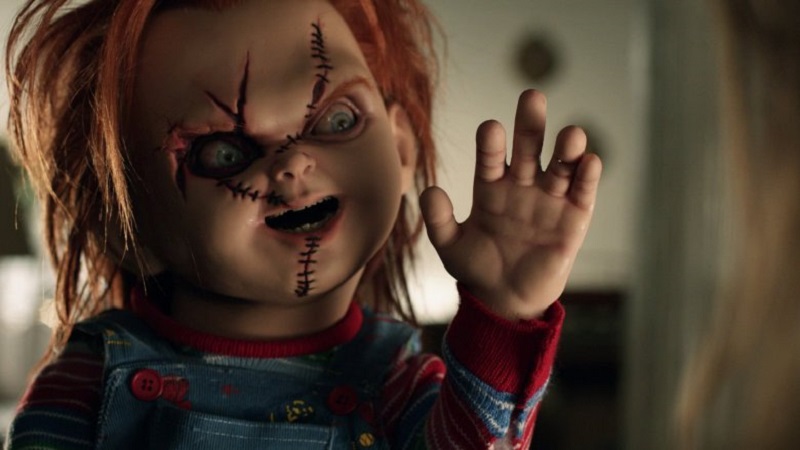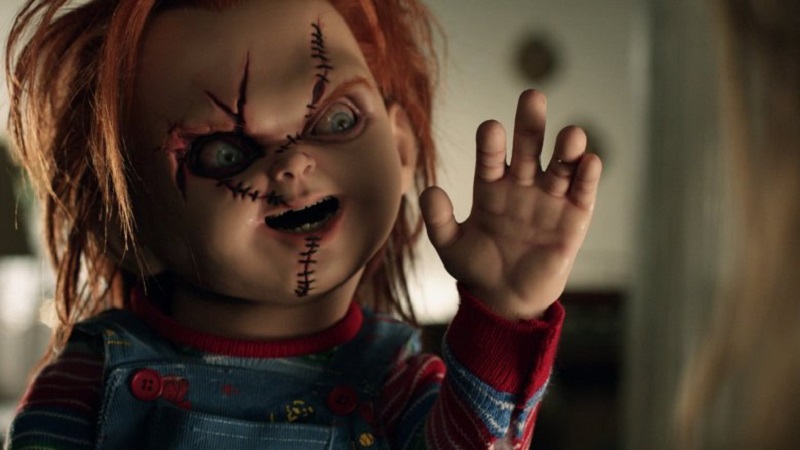 Last week we got to see the second trailer for the terrifying Annabelle: Creation. But terrible things can sometimes strike in twos, because Annabelle isn't the only doll we should be afraid of as Chucky is making a comeback with The Cult of Chucky.
When Chucky first debuted back in the 1988 horror hit Child's Play, he left an indelible mark on cinema as a cute doll that turns out to be possessed with the soul of a serial killer. However as a character Chucky hasn't aged well and each movie starring the doll has gotten progressively worse, culminating in 2013's horrendous Curse of Chucky. However, Hollywood is never intent on throwing in the towel on any beloved character and is trying to bring Chucky back to big screens with this next sequel for the franchise.
Below you can find both the wide release and red band trailer for the film. Yes, Red band – it might star a doll that looks like Nick, but it's certainly not a movie for kids:
Wide Release Trailer:
Red Band Trailer:
Sadly, based on the trailer for the film, The Cult of Chucky is unlikely to be an improvement over the last movie in the series, despite bringing franchise creator Don Mancini back to direct this film. Mancini is not the only person returning for this sequel though, as joining Brad Dourif who once again provides the voice of Chucky, the film will see Fiona Dourif (Brad's real-life daughter) back as Nica Pierce, Jennifer Tilly as Chucky's mate Tiffany and Alex Vincent, who played Andy the original recipient of the doll from the first movie.
If you think Chucky will be trying to upstage the more frightening Annabelle though, fear not as this film is going to be going straight to DVD on October 2, 2017. You know when they won't release a hit character on the big-screen anymore that your time is up. For Chucky, that was a long time ago – but it seems this little doll is just not willing to die.
Last Updated: July 3, 2017