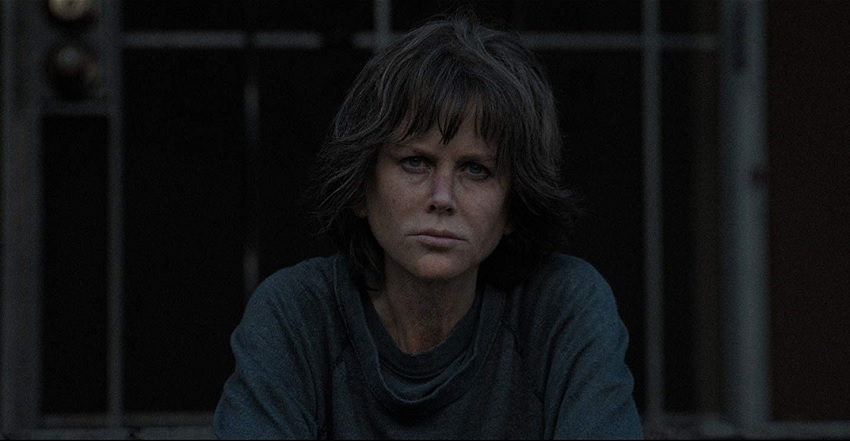 Destroyer is the upcoming noir crime drama/thriller that stars Nicole Kidman as you've never seen her before.
She portrays a hard-bitten LAPD detective who, as a young officer, infiltrated a violent gang based on the California desert, which had a profound impact on the rest of her life and has left her bitter and haunted by her past. A past that returns with a vengeance when the gang leader reemerges after many years and she's forced to confront demons that she's worked hard to bury.
It reunites The Invitation trio of director Karyn Kusama and writers Phil Hay and Matt Manfredi, and also stars Toby Kebbell, Tatiana Maslany, Scoot McNairy, Bradley Whitford, and Sebastian Stan.
The official plot synopsis is as follows:
Destroyer follows the moral and existential odyssey of LAPD detective Erin Bell [Kidman] who, as a young cop, was placed undercover with a gang in the California desert with tragic results. When the leader of that gang re-emerges many years later, she must work her way back through the remaining members and into her own history with them to finally reckon with the demons that destroyed her past.
Let's take a look:
Woah. This seems like an excellent crime thriller with an absolutely superb performance by Kidman – I don't think I've ever seen her playing such an angry, violent and, dare I say unlikeable, character. It's a fascinating character study about how the mistakes of her past have changed her, the profound impact they've had on the rest of her life and the relationships she has with those around her, and in the end made her more like the gang members she initially wanted to take down than she could ever have imagined at the time.
And as much as I think this looks good, it's definitely the kind of movie that you really need to be in the right frame of mind to watch because it's unrelentingly grim.
What do you think?
Destroyer is due for release in the US on 25 December, although I'd hesitate to call it a Christmas movie.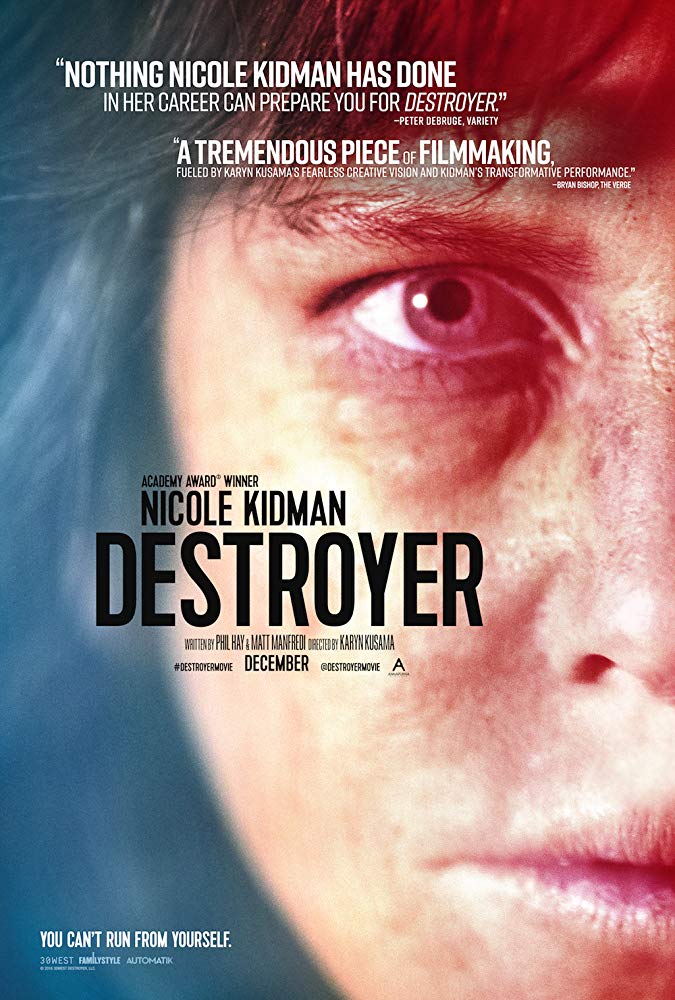 Last Updated: October 18, 2018