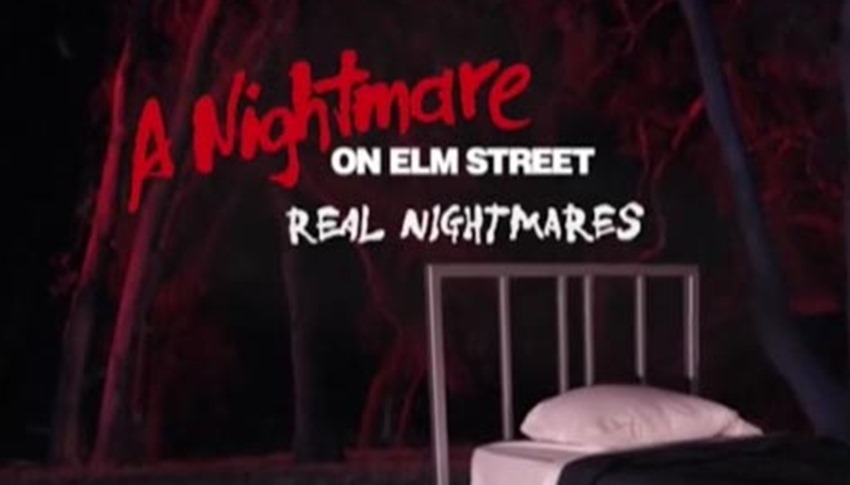 When it comes to horror movie icons, I'm unashamedly biased when it comes to choosing the best slasher of that era: Freddy "I hate Dokken" Krueger. The Springwood Slasher is the gold standard of the genre. A relentless killer of children who takes pleasure in his work. Actor Robert Englud was once asked who he thought Krueger's favourite kill was, to which he answered in character "EVERY kill is my favourite!".
Great character man, great character. Englund's last proper role as the character was in 2003's Freddy Vs Jason, the movie which should have been the benchmark for how to do a fan service fight right for Batman V Superman. Since then, Englund has sporadically donned the extensive make-up for one-off appearances, although the mid-2000s almost saw him back in a role that was closer to reality.
Reality TV that is. In 2005, A Nightmare on Elm Street: Real Nightmares was set to air. Englund would have hosted the series, which would have starred real people attempting to conquer their nightmares by being exposed to their deepest fears. If it sounds similar to that other show about phobias, Fear Factor, then you're in the exact same frame of mind as the network CBS was when they cancelled the Freddy series after a mere four episodes.
A few photos of the series did manage to see the light of day courtesy of Halloween Love, that shows off Englund in the make-up chair and Annette Sharp, one of the contestants. In fact, she provided a pretty detailed write-up on her experiences in the show.
I had no idea this series existed, and now I want more of it. Hell, I want more icons of horror in themed reality TV series. Imagine Jason Voorhees running his own summer lake with shenanigans aplenty.Pinhead's documentary on finding the ultimate stimuli for the human soul. Michael Myers counselling families, Kervyn being left on his own in Port Elizabeth. At least I could cameo in that last idea. "Welcome to my nightmare…"
Last Updated: July 6, 2017