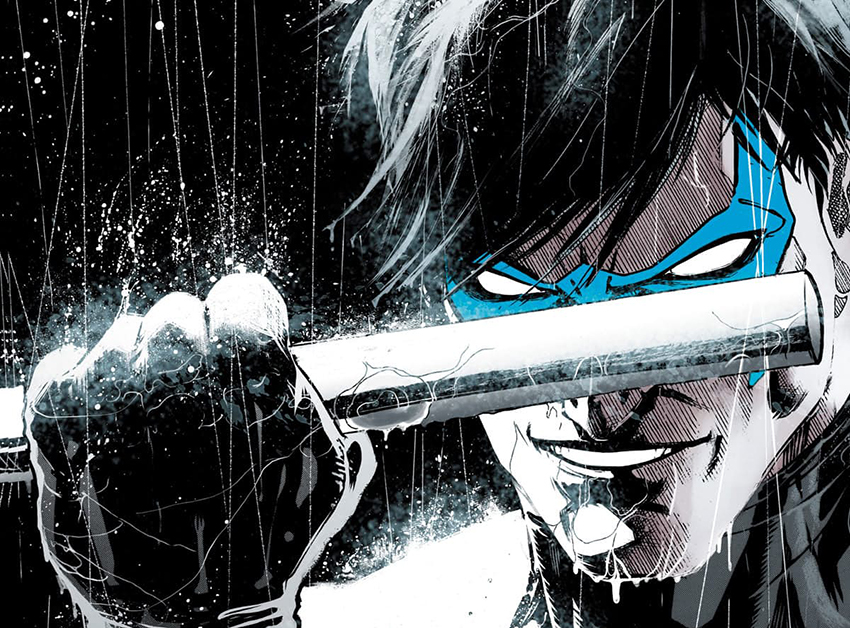 As we heard last week, Batman soon won't be the only Gothamite running around in a costume in Warner Bros' DC Comics movie universe as his grown-up ex-sidekick Nightwing will be getting his very own movie. And as we also heard, it's The Lego Batman Movie director Chris McKay who has been tasked to bring Nightwing's tale to the big screen for the first time. Of course, this is technically not the very first time the character of Dick Grayson, aka Nightwing's civilian identity, has actually made it to the screen, with Chris O'Donnell playing him in Joel Schumacher's terrible day-glo Batman Forever and Batman & Robin. Those are almost universally considered the two worst Batman movies of all time, so it's about time the character gets a do-over.
This time round, of course, it's going to be the senior version of Dick Grayson, having outgrown his Robin persona next to Batman and taken on the mantle of Nightwing. But with Batman himself already taking centre stage in the DCEU, is Nightwing's introduction really necessary? Speaking on the Shanlian on Batman podcast (via ScreenRant), McKay explained why he thinks the superhero needs a movie.
"Bruce Wayne in my mind came from privilege and I think that's why he's more dour and angry. He's self-made as far as his becoming all of these cool things we like him for…

Dick Grayson didn't come from that. Dick Grayson came from a circus family. Essentially people who aren't rich and they are self-made. They're entertainers. They're gymnasts. They're people who live hand-to-mouth and that's something that informs him and his attitude…

…he's a fascinating guy to me, because he had all the same things happen to him. He's got some of the same negatives as Bruce Wayne and then from a society standpoint — obviously he was adopted into Bruce Wayne's life… but he didn't start that way. He's this guy who has all these negatives and then even more negatives and yet he remains… Those are things why I like Dick Grayson, why I like the idea of Nightwing as a movie."
As one of the biggest criticisms that's been leveled at the DCEU has been its dour tone, having a hero with a bit of a lighter tone will definitely be a good addition. Plus, Nightwing is just cool. Just when we'll get to see the young hero in action is not clear though, as Warner Bros are yet to put a release date on the Nightwing movie.
Last Updated: February 28, 2017