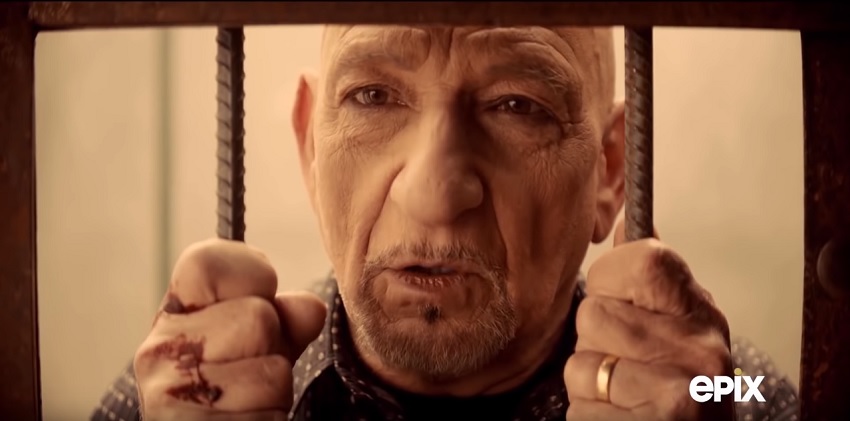 I'm a big fan of Amazon's Patriot, the dark comedy drama that blends a PTSD-afflicted spy, high stakes nuclear dealings, and petty corporate workplace politics. So when I heard Patriot creator Steve Conrad had a new show in the works I was definitely curious, throw in the Oscar-winning Sir Ben Kingsley (Gandhi), Jimmi Simpson (Westworld), and Jackie Weaver (Animal Kingdom), and I started paying attention.
The show in question is Perpetual Grace, LTD. A pastor's son (Damon Herriman – Justified) enlists the aid of a small-time con man (Simpson) to steal a large sum of money from his parents (Kingsley and Weaver), money that his parents have amassed by exploiting their congregation. But while their plan initially runs smoothly, this sweet old couple is far more dangerous than anyone could ever have guessed, and blood and hellfire is about to be unleashed on all those who've crossed them.
The official plot synopsis is as follows:
Perpetual Grace, LTD. is a 10-episode modern noir drama from MGM Television, which follows James (Emmy® award nominee Jimmi Simpson), a young grifter, as he attempts to prey upon Pastor Byron Brown (Academy Award® winner Sir Ben Kingsley), who turns out to be far more dangerous than he suspects. The pastor and his wife Lillian (Academy Award® nominee Jacki Weaver)—known to their parishioners as Pa and Ma—have used religion to bilk hundreds of innocent people out of their life savings.
Let's take a look:
That was worth watching just to hear Kingsley's jail cell declaration, and that's also the exact moment where the trailer took a sharp turn into what-the-hell territory. James, and everyone else involved in the scam for that matter, has clearly bitten off way more than he can chew.
Much like the aforementioned Patriot, this is a dark, quirky, comedy-drama that looks like compelling viewing. What do you think?
Perpetual Grace, LTD is set to premiere on EPIX in the US on 2 June.
Last Updated: March 11, 2019