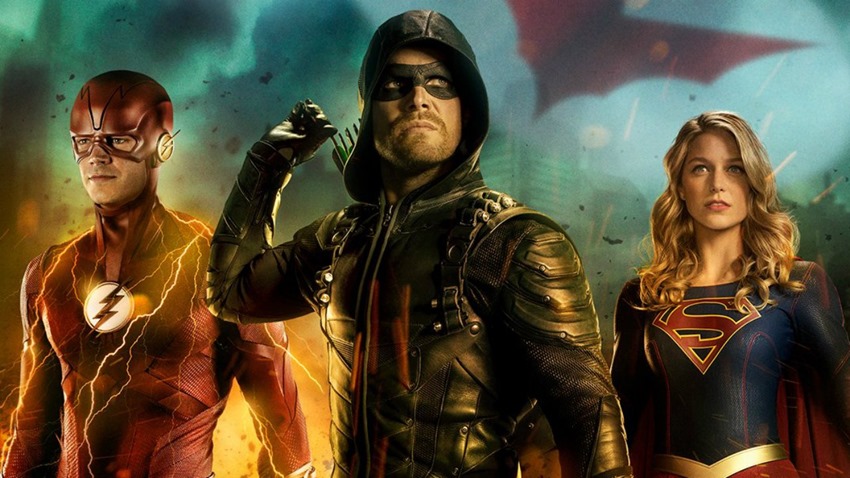 What if Superman was the poster boy for truth, justice and the Soviet way? What if Batman waged war on a Catholic organisation that had thoroughly blurred the line between church and state? Heck, imagine if Catwoman was Gotham City's lone protector. All great ideas for comic books starring familiar characters in brave new worlds, albeit with one problem: The continuity mess alone would kill half of DC's fanbase with nitpicking aneurysms.
To get around that, the Distinguished Competition hatched up an easy idea: Parrallel universes, divorced from the regular going-ons in the prime reality. The idea had worked wonders for DC when they decided to sweep narrative messes under the rug, and even though the Crisis on Infinite Earths saw scores of those worlds slaughtered by the Anti-Monitor, the idea was simply too good to pass up.
That resulted in dozens of great books where black was white and up was down. As well as some great inspiration for the next big Arrowverse event, which can be glimpsed in this shortest of teasers:
Something ain't right here! Is that Barry Allen in Oliver Queen's body in a reality where Barry looks like Oliver? It would kind of explain why recent set photos show Star City's emerald archer and Central City's speedster swapping costumes and faces and gah my head hurts. What is known is that Elseworlds will introduce Batwoman to the Arrowverse, with Ruby Rose suited up as the iconic ass-kicker of Gotham City.
Also, John Wesley Shipp is back in his 1990s Flash costume. Y'all have no idea how much fan-squeeing I'm doing right now: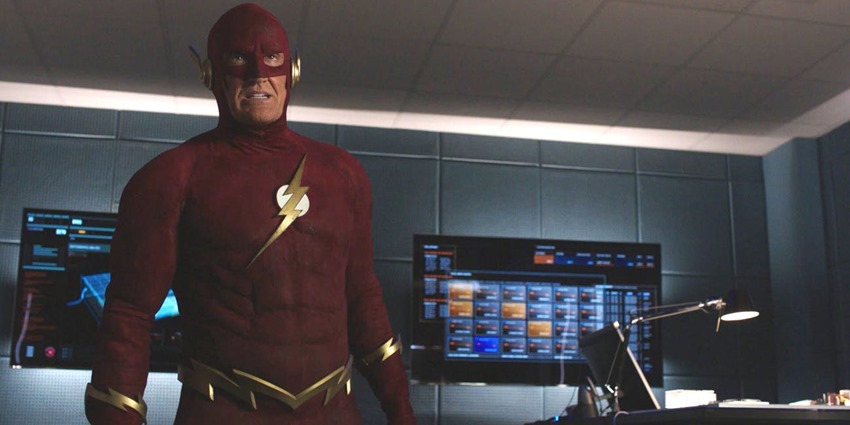 There's also the first TV appearance of Lois Lane as played by Bitsie Tulloch, Superman in his fresh-from-the-grave black suit and probably several other shenanigans that will have me reaching for a bottle of Mybulins. It's going to be a weird event, is what I'm saying. Elseworlds kicks off in the December 9 episode of the Flash, before moving through the rest of the Arrowverse.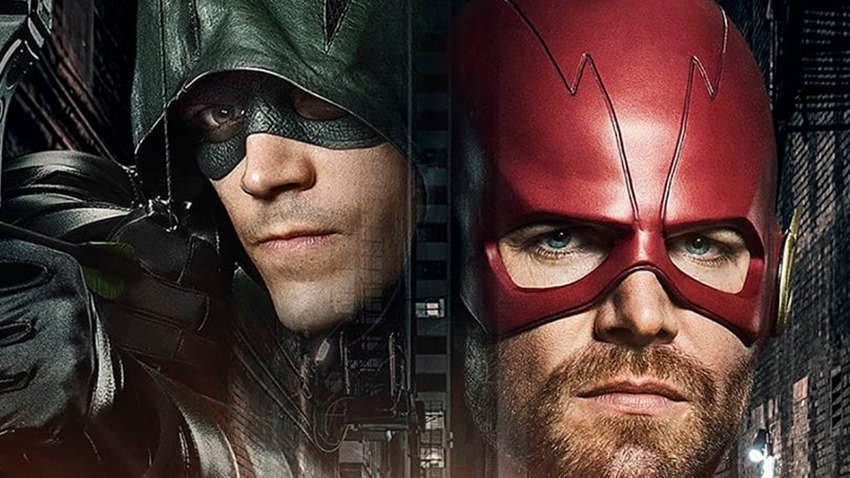 Last Updated: November 14, 2018