In the month before Christmas break, there's not a glut of home releases from Ster Kinekor. This said, of the five new DVDs in November, one of them is a superhero megastar – one of the blockbuster highlights of this year – and the others feature some major acting talent. Then there's a Nicolas Cage movie where Russell Brand plays God…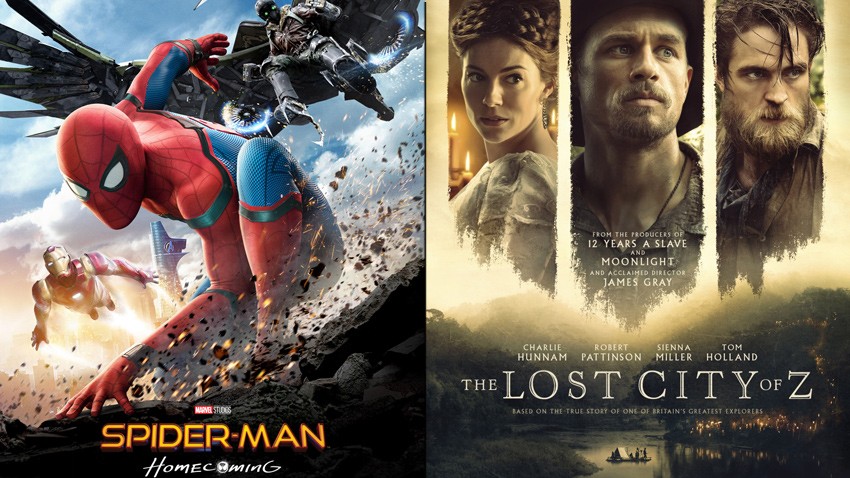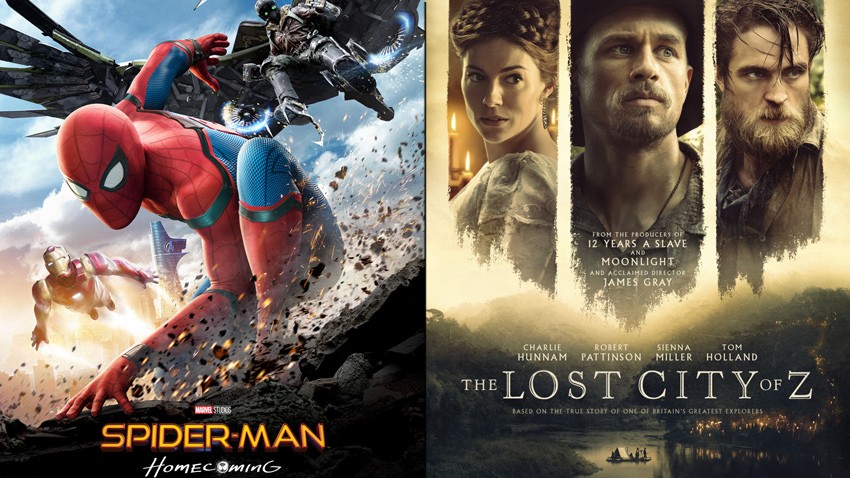 Spider-Man: Homecoming
Genre: Action / Adventure
A young Peter Parker (Tom Holland) begins to navigate his newfound identity as the web-slinging super hero. Thrilled by his experience with the Avengers, Peter returns home, where he lives with his Aunt May (Marisa Tomei), under the watchful eye of his new mentor Tony Stark (Robert Downey, Jr.). Peter tries to fall back into his normal daily routine – distracted by thoughts of proving himself to be more than just your friendly neighborhood Spider-Man – but when the Vulture (Michael Keaton) emerges as a new villain, everything that Peter holds most important will be threatened.
Now that's more like it. Charming and (ironically) grounded, Spider-Man: Homecoming places the emphasis on fun rather than hero angst. As a result, it emerges as arguably the best adaptation yet to centre on Marvel's most beloved comic character. Michael Keaton, meanwhile, is definitely the best big screen Spidey villain to date.
Critical Hit: 9/10
Rotten Tomatoes: 92%
Metacritic: 73
The Promise
Genre: Historical Drama
Empires fall, love survives. When Michael (Oscar Isaac), a brilliant medical student, meets Ana (Charlotte Le Bon), their shared Armenian heritage sparks an attraction that explodes into a romantic rivalry between Michael and Ana's boyfriend Chris (Christian Bale), a famous American photojournalist dedicated to exposing political truth. As the Ottoman Empire crumbles into war-torn chaos, their conflicting passions must be deferred while they join forces to get their people to safety and survive themselves. The Promise is directed by Academy Award winning filmmaker Terry George.
Judging by the trailer, The Promise seems destined to sit alongside the likes of The English Patient as a star-crossed war-time romance. It's difficult to gauge the actual quality of the film by review scores as it was targeted by Armenian Genocide denialists. Reputable critics have praised the film's acting, production design and important story, while complaining about the limp love triangle.
Rotten Tomatoes: 50%
Metacritic: 49
The Lost City of Z
Genre: Adventure / Drama
Based on author David Grann's nonfiction bestseller, "The Lost City of Z" tells the incredible true story of British explorer Percy Fawcett (Charlie Hunnam), who journeys into the Amazon at the dawn of the 20th century and discovers evidence of a previously unknown, advanced civilization that may have once inhabited the region. Despite being ridiculed by the scientific establishment who regard indigenous populations as "savages," the determined Fawcett – supported by his devoted wife (Sienna Miller), son (Tom Holland) and aide-de-camp (Robert Pattinson) – returns time and again to his beloved jungle in an attempt to prove his case, culminating in his mysterious disappearance in 1925.
The Lost City of Z has been called profound, methodical and dignified. It's definitely one for the art house circuit, so anyone looking for a rip-roaring, real-life Indiana Jones tale should stay far away. In fact, some critics have complained that the film is too staid, and could have done with more heart – although Hunnam is apparently superb as the obsessed adventurer.
Rotten Tomatoes: 87%
Metacritic: 78
Army of One
Genre: Comedy
Gary Faulkner (Nicolas Cage) is an ex-con, unemployed handyman, and modern day Don Quixote who receives a vision from God (Russell Brand) telling him to capture Osama Bin Laden. Armed with only a single sword purchased from a home-shopping network, Gary travels to Pakistan to complete his mission. While on his quest, Gary encounters old friends back home in Colorado, the new friends he makes in Pakistan, the enemies he makes at the CIA – and even God and Osama themselves.
Army of One had a very limited release. And judging by reviews it has very limited appeal. Critics seem to be continually clashing too as they can't even decide if Cage – in full-blown madman mode – is better or worse than the movie as a whole. Evidently, true story Army of One is an oddity. You may find yourself enjoying it, but that's more as a result of its weird charm than its sense of humour.
Rotten Tomatoes: 27%
Metacritic: 43
A Family Man
Genre: Drama
A Chicago headhunter (Gerald Butler) is hungry to stay on top of his competitive profession, but when his son (Max Jenkins) is diagnosed with cancer, his priorities are called into question. Also with Willem Dafoe, Gretchen Mol, Alfred Molina and Alison Brie.
A Family Man is every bit the emotionally manipulative and contrived tearjerker that it looks in the trailer. It's polished and features a strong cast, but doesn't even try to steer clear of "family comes first" redemption cliches. Not unwatchable but very mediocre.
Rotten Tomatoes: 13%
Metacritic: 21
Last Updated: November 15, 2017