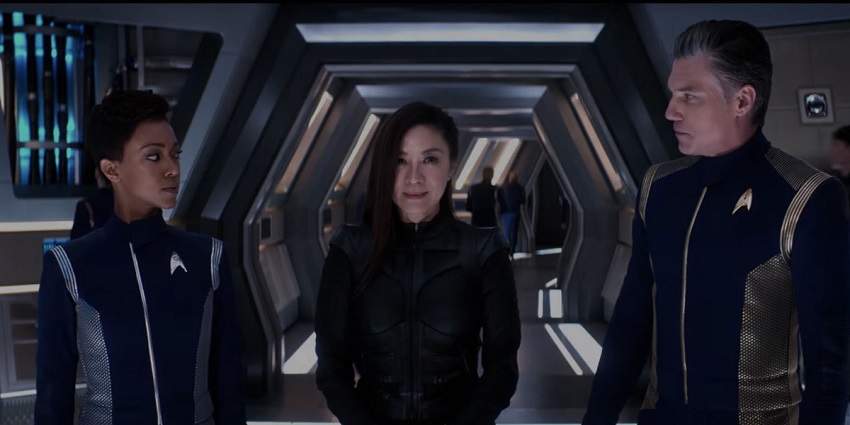 I thoroughly enjoyed the first season of Star Trek: Discovery and the mature approach it took to modernising the Star Trek TV series formula. It also didn't hurt that the visuals were absolutely fantastic too.
Over the course of fifteen serialised episodes, it told the tale of the origin of the Federation-Klingon war and the USS Discovery's role in the conflict, delved deeper into Klingon culture than ever before, reintroduced the mirror universe and its nefarious inhabitants, all while experimenting with a revolutionary new propulsion system. Season one also ended with a big surprise – the Discovery being hailed by none other than Cristopher Pike, the original captain of the USS Enterprise.
Star Trek: Discovery will premiere on CBS All-Access on 17 January 2019, and a day later on Netflix for us international viewers. Sonequa Martin-Green, Doug Jones, Anthony Rapp, Mary Wiseman, Michelle Yeoh, James Frain, and more return, while Anson Mount, Ethan Peck, and Rebecca Romijn join the series for the second season. The full trailer for the upcoming season two aired over the weekend at the New York Comic Con, so let's take a look:
I like what I'm seeing. With the more traditional rogueish captain at the helm it looks like the USS Discovery is going on an epic adventure to investigate the seven mysterious signals alluded to in the trailer, while also on the search for Spock. The second season definitely looks a bit lighter thanks to an injection of some much-needed humour, which makes for a good counterpoint to the overall serious tone the new series has taken – hopefully the balance is good.
I'm also glad to see the return of Michelle Yeoh's villainous side as the amoral, ruthless and pragmatic Empress Georgiou. Her approach to the galaxy stands in stark contrast to the more idealistic Federation and its personnel and should make for some interesting ethical conundrums during the course of the second season.
Three months, that's all we have to wait. That's not so bad, right?
Last Updated: October 8, 2018