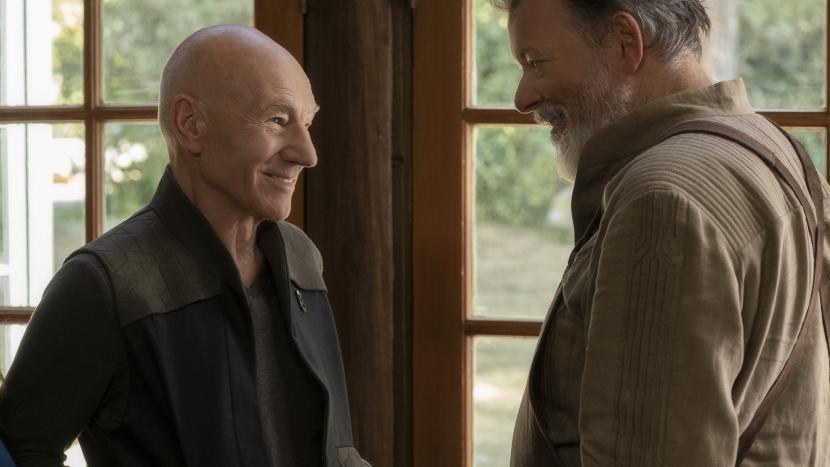 Star Trek fans at New York Comic-Con this weekend past had their phasers set to "fun" as the seminal sci-fi franchise put in a huge showing at the convention. A massive panel saw the cast and crew of both the upcoming Star Trek: Picard and the returning Star Trek: Discovery engage audiences and talk about what we're going to see. Easily the most exciting of the two for me is Picard, the hotly anticipated series that will see Sir Patrick Stewart reprise his beloved role of Jean-Luc Picard.
Following on from the first few teasers, we've known for a while that the upcoming show will be set in the original timeline, but 20 years after the destruction of Vulcan (which created the alternate Kelvin timeline of the 2009 movie reboot). In this future, the old USS Enterprise captain has retired to a life of peace but gets caught up again in some galaxy-spanning intrigue. A brand new trailer debuted during the show's panel which gives us our best look yet at just exactly what that intrigue is, as a strange young girl showing up on Picard's wine farm sparks some kind of massive crisis. And – almost more importantly – this conflict will see Picard reaching out to a few very familiar figures for help. Check it out below!
We've known that Brent Spiner's Data (whose death in the Star Trek: Nemesis movie deeply affected Picard) and Jeri Ryan's Seven of Nine would be back, and we even got looks at them in previous teasers. This is the first time we're seeing Jonathan Frakes' Will Riker in the flesh again though, and it's great to have the old Captain and his no.1 back together once more. And they're joined by Marina Sirtis' Deanna Troi.
And we now know exactly when this reunion will happen, as CBS has revealed that Picard will debut on the CBS All Access streaming platform in the US and Canada on 23 January 2020. Unlike franchise compatriot Star Trek: Discovery – or the rest the franchise – outside of the US, Picard will actually be streaming on Amazon Prime instead of Netflix.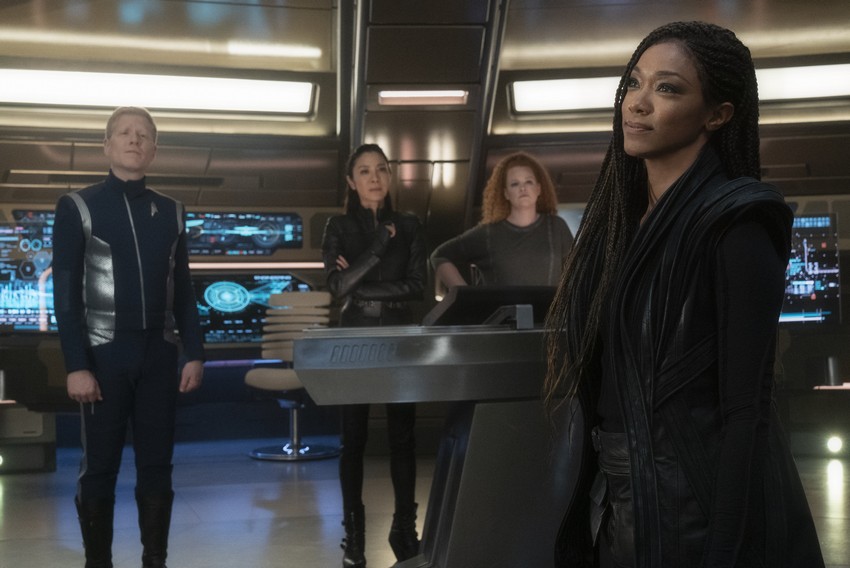 As for Discovery, while Picard is taking us into the future of the franchise, Discovery has taken us from the past to the FUTURE future. Like, 930 years into the future, to be exact, after the cataclysmic events at the end of season 2 saw Sonequ Martin-Green's Commander Michael Burnam and the rest of the crew of the titular starship flung forward in time through a wormhole.
And as we see in the first trailer that debuted during the Star Trek panel, this is a very different future than we're accustomed to. From what I can gather, it would appear that the Federation is no more in this time, and the Discovery and her crew will need to jumpstart it again. And it will not go smoothly!
Discovery has received its fair share of criticism for diverting from the traditional Star Trek formula and from the looks of this trailer, season 3 is not going to be winning over those haters. I've enjoyed both the previous two seasons, but even I have to admit that some of the events of the season 2 finale stretched credibility a bit to breaking point, and this constant angle of Michael Burnham being the central key of every major event is getting a bit much. All the previous Star Trek show leads certainly had their fair share of messianic moments, but their crew and friends often shouldered those burdens. Here it just always feels like all Burnham all the time.
This is just a trailer though and hopefully my fears will be allayed when Discovery's third season debuts on CBS All Access in North America on 17 January 2020, with the episodes hitting Netflix for the rest of us with a week delay.
There was a whole lot of more nuggets and great moments that dropped during the Star Trek panel, and thanks to SyFy you can actually watch all 1h20 of it down below!
Last Updated: October 7, 2019