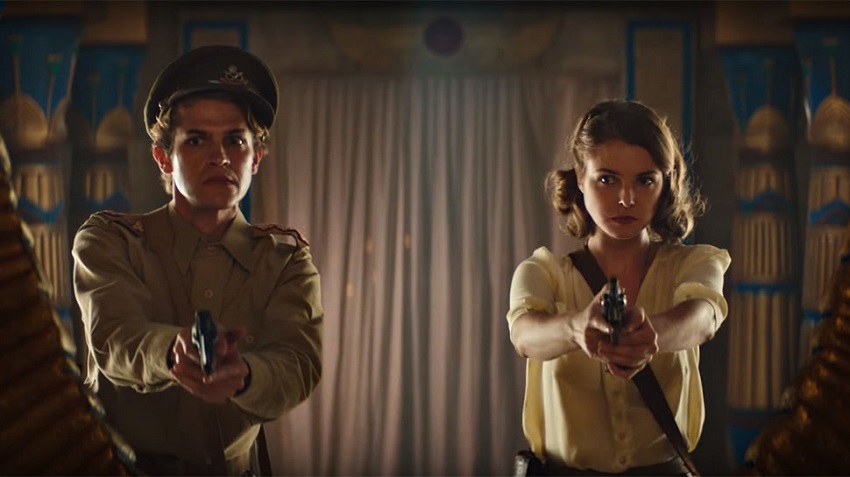 It's a good time to be a galaxy-trotting sci-fi fan. Star Wars is back with a bang and Star Trek has been revitalised by both its movies and a killer TV series. And while some in the fan bases of those franchises may be unhappy with a few of the choices made while updating them for the modern era, the third in the sci-fi Star-trinity, Stargate, is going all-in on nostalgia with their new prequel web series Stargate Origins.
Consisting of ten ten-minute-long episodes, the first season of Stargate Origins will begin streaming on Stargate Command, the official site for streaming all things Stargate related including all the prior series and movies, on 15 February.
The official plot synopsis is as follows:
In 1939, Professor Paul Langford (Connor Trinneer) and his daughter Catherine (Ellie Gall) are still grappling with the mysteries of the ancient relic they discovered in the Egyptian desert more than ten years ago. With war looming in Europe and funding running out, these brilliant minds are approaching their lowest ebb. Little do they know, answers are about to present themselves in a dangerous form, when the Nazi Occultist Dr. Wilhelm Brücke (Aylam Orian) approaches their facility with a sinister motive.

Enlisting the help of two young soldiers (Philip Alexander & Shvan Aladdin), Catherine must use all of her wit and nous as she and her new allies embark on an adventure into the unknown to rescue her father, and save the Earth from an unimaginable darkness.
They've teased us with a couple of featurettes, but now the trailer is finally here. Let's take a look:
In the words of the immortal Randy Savage, "OH YEEEEEEEEAH!" That was pure, 100% unadulterated Stargate just the way grandma used to make it. Everything I just watched was instantly familiar – from the low-budget sets, the music, and the action style. Not only that, but we get to uncover the history behind the discovery of the Stargate and some new mysteries to boot. All very welcome indeed.
I think Stargate fans are in for a treat. What do you think?
Last Updated: February 2, 2018