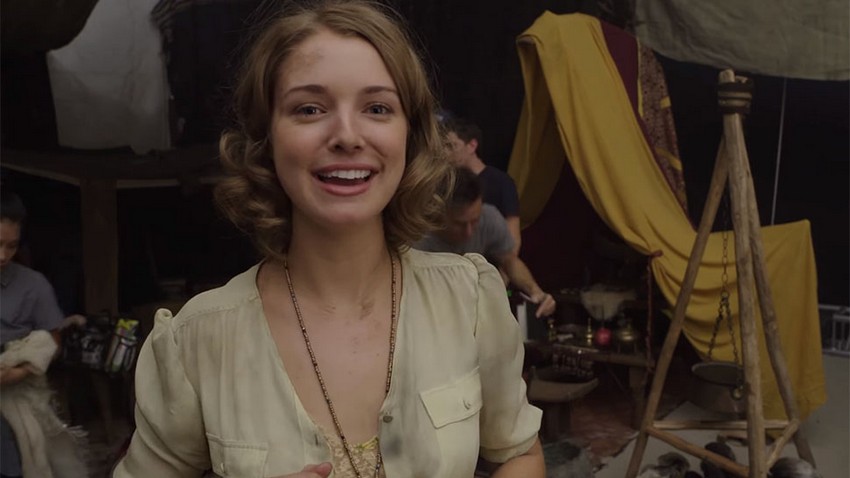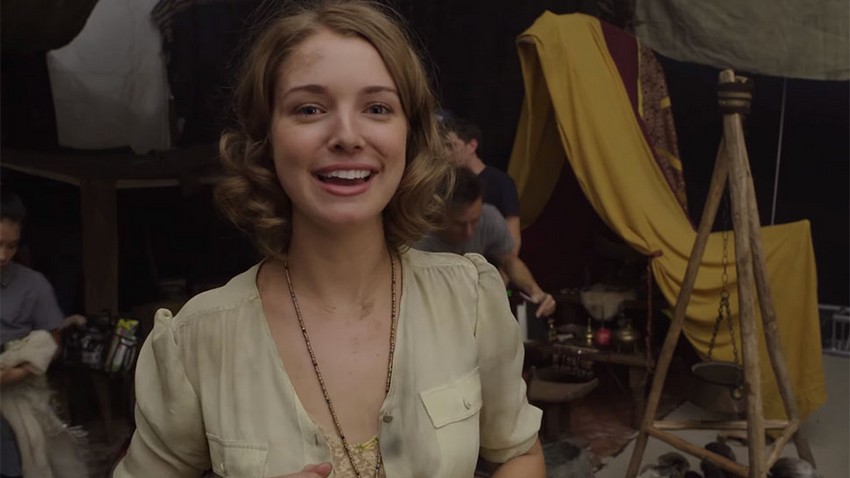 It's a good time to be a fan of starry things. For the first time in what feels like forever, we will finally have all three major "Star" sci-fi franchises in our lives again. Star Trek: Discovery is currently beaming onto our screens every week (and is already set for a second season), we're just about a month a half away from Star Wars: The Last Jedi and of course, Stargate will be back on screen again at the end of the year courtesy of upcoming digital web-series Stargate: Origins.
Of the lot, the latter has actually been the most mysterious. What we do know is that it's a prequel series, set before the events of Roland Emmerich's franchise-starting 1994 movie and the long-running spinoff TV series. It will follow a young Catherine Langford, whose father discovered the Stargate buried in Egypt in 1928, as she "embarks on an unexpected adventure to unlock the mystery of what lies beyond the Stargate in order to save the Earth from darkness." Australian actress Ellie Gall was recently cast in the role of Catherine, while Stargate franchise alum Connor Trinneer (who played the alien Michael in Stargate: Atlantis) will star as her father Professor Paul Langford.
The rest of the cast was also revealed but we have no real idea what any of them will be doing… Well, we still don't know exactly, but we do know it will involve tents! This revelation – and potentially more – comes courtesy of a new featurette released by Stargate Command (the new digital platform on which Stargate: Origins will debut) which shows off some behind-the-scenes action of the production's first week of filming.
The two-and-half minute vid features both Gall and Trinneer, as well as Daniel Rashid and Phillip Alexander in unspecified roles. Based on the kiss he shares with Gall's Catherine in the footage, it's a good bet that Alexander may be playing Ernest Littlefield, who was established in the Stargate canon as not only Catherine's fiancee but also the first man to travel through the reactivated Stargate before getting stranded on the other side. He's been played on-screen before at different ages in Stargate SG-1 by actors Paul McGillion and Keene Curtis.
We also get to see series director Mercedes Bryce Morgan seemingly pulling off some very interesting camerawork, and making use of some clever set-design which shows us the home base of the Langfords from which they conduct their study of the Stargate.
I have to say that combined with the sweeping orchestral Stargate score, and the visible enthusiasm of the cast here, I'm even more hyped for this show. There's also a very strong pulpy Indiana Jones vibe that I'm getting here, and that is definitely not a bad thing at all. Stargate: Origins doesn't yet have an official premiere date for its first season of ten 10-minute long episodes other than "later this year", but whenever it is, I cannot wait for it. This is basically going to be a new 100-minute long Stargate movie, and hopefully just the start of an entire franchise revival.
Last Updated: October 31, 2017