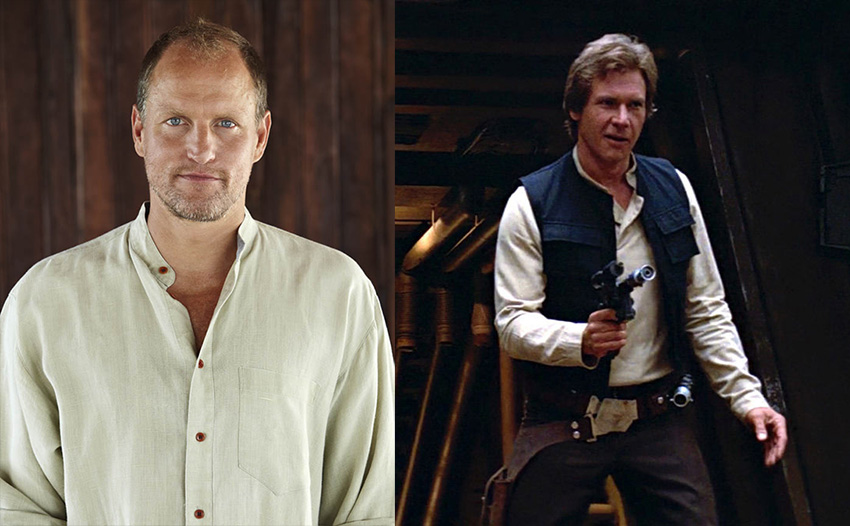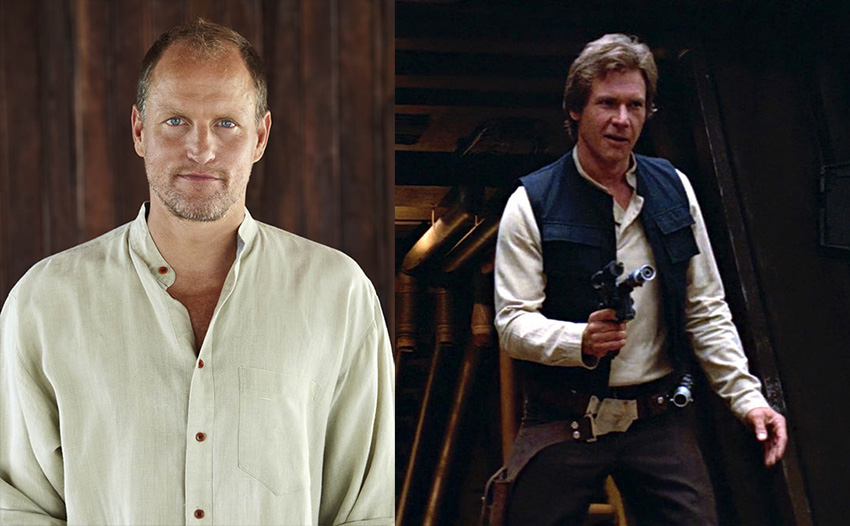 After the rumblings a week ago, Lucasfilm has officially confirmed that Woody Harrelson has joined the cast of the still untitled upcoming Han Solo movie. The film, which is the second standalone Star Wars spinoff film after Rogue One: A Star Wars Story, will follow the adventures of a young Han Solo before he ever meets Luke Skywalker and Obi-Wan Kenobi on Tattooine and gets called scruffy-looking by a space princess.
Alden Ehrenreich will be playing the young Han Solo, and it's been rumoured that Harrelson will be some form of mentor to the fledgling Corellian smuggler. However co-directors Phil Lord and Chris Miller made no mention of the veteran actor's role in their official statement on StarWars.com:
"We couldn't be more excited to work with an artist with as much depth and range as Woody. His ability to find both humor and pathos, often in the same role, is truly unique. He is also very good at ping pong."
Oh, Lord and Miller, always such jokers.
The movie – which I hope gets an official title real soon as I'm getting tired of calling it The Untitled Han Solo Solo Film – also features Donald Glover as a young Lando Calrissian, while Emma Clarke has joined the cast in another role that's being kept under wraps. It has previously been confirmed that Han's best friend and smuggling partner Chewbacca will also be in the film which has led some to speculate that the film could possibly be detailing how the famous life debt between the two came to be.
The Untitled Han Solo Solo Film (urgh) will be using a script by Star Wars veteran Lawrence Kasdan and his son Jon Kasdan, and it is scheduled for release at the end of next year.
Last Updated: January 12, 2017