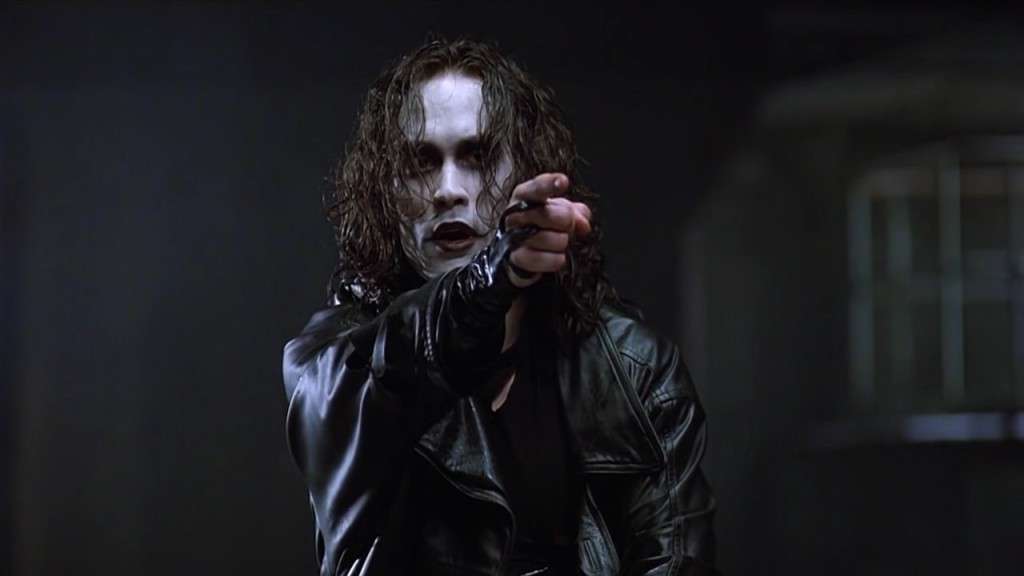 I'm not really one for believing in destiny and fate and other grand cosmic forces controlling our lives, but sometimes it's hard to deny when the universe is clearly trying to send a message. Case in point: The Crow remake. A do-over of the original 1994 film based on James O'Barr's fantasy underground indie comic has been bouncing around Hollywood for about a decade now. It's gone through so many different directors and actors before falling apart that I've lost count of them all. Currently, Aquaman star Jason Momoa is attached with Corin Hardy tapped to direct, the latter has already dropped out once before so who knows if this will actually happen this time.
If it does go ahead, Momoa will play the role of Eric Draven, a character first brought to life in the original cult classic by Brandon "son of Bruce" Lee. In the story, Draven is a rock musician who gets brutally murdered with his fiancee on the eve of their wedding night, only to be revived from the dead by a mysterious crow spirit to avenge their deaths. With his signature face makeup, goth aesthetic and creepy performance, it would go down as the defining role of Lee's career. Tragically it would also be his last.
While in the final few days of filming, Lee was accidentally killed on set during an action sequence when he was shot by co-star Michael Massee using an incorrectly loaded pistol that was supposed to be firing blanks. Unfinished scenes had to be re-written and a combination of stunt double and digital effects were used to finish the film which would be dedicated to Lee's memory by director Alex Proyas.
And that's the way Proyas wants to keep it. Just a memory. Taking to his Facebook page, the outspoken director has railed against the idea of a reboot.
WHY I THINK THE CROW SHOULD NOT BE REMADE

I was privileged to know Brandon Lee – he was a young, immensely gifted actor with a great sense of humour and a bright future ahead of him. I was also privileged to have been able to call him a friend. Our working relationship as actor/director went beyond mere collaboration. We crafted a movie together which has touched many people.

I did not take a "film by" credit on THE CROW. I wanted it to be Brandon's movie, because it was, and because he would not be able to make any more movies. He brought all his passion to the movie and it has lasted as his legacy. It is a film I know he would have been proud of.

I finished the film for Brandon – struggling through grief, along with the hugely supportive cast & crew who all loved Brandon, to complete it in his absence. We were imbued with the strength of Brandon's spirit and his inspiration. Not only Brandon's wonderful work as an actor and a film-maker, but as a man, who's humanity had touched us.

THE CROW would not be a movie worth "remaking" if it wasn't for Brandon Lee. If it wasn't for Brandon you may never have even heard of this poignant little underground comic. It is Brandon's movie. I believe it is a special case where Hollywood should just let it remain a testament to a man's immense talent and ultimate sacrifice – and not have others re-write that story or add to it. I know sequels were made, and TV shows, and what have you, but the notion of "rebooting" this story, and the original character – a character Brandon gave life to at too high a cost – seems wrong to me.

Please let this remain Brandon's film.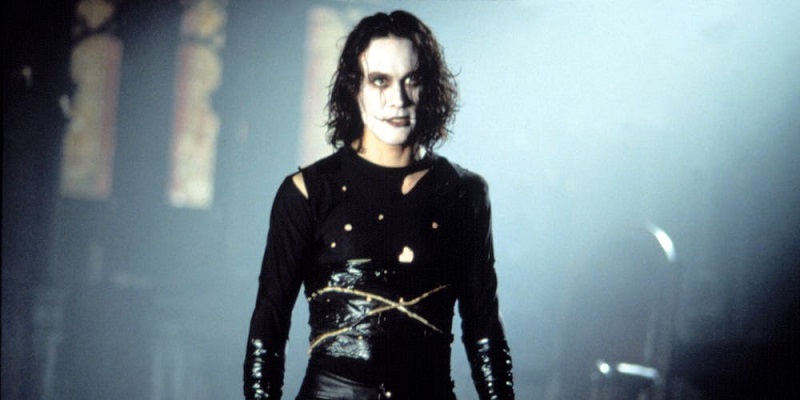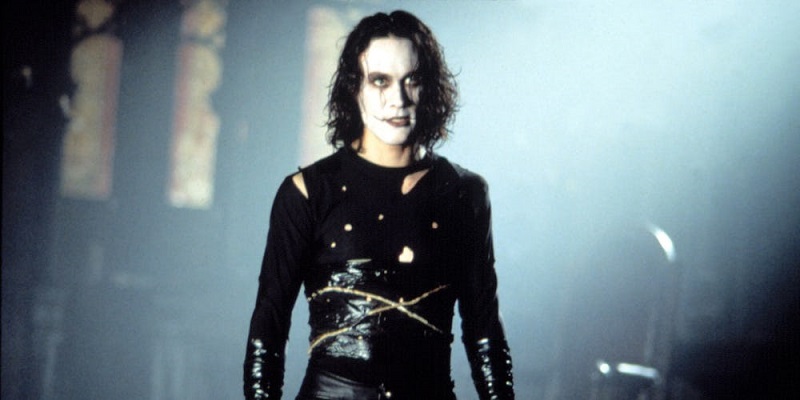 It's hard to deny Proyas' plea. This movie is indeed something special because of Lee and stands as his legacy. Now you may argue the point that several (rather terrible) sequels and a TV series had already been made over the years, with Proyas not complaining about them. The difference though is that none of these sequels had ever revisited Lee's Eric Draven and that character's story, which is what Proyas is taking offence to now.
The other difference though, which is one that I'm certain the studios took note of and why they keep trying to make this remake happen, is that the original film was actually commercially successful. While all the follow-ups promptly crashed and burned, The Crow made over $50 million on a $23 million budget and has a devoted following. Of course, there's a fairly good chance that was because of both Lee's iconic character and his death.
Somehow though, I don't think any of this will matter. Either The Crow remake will start production in January as has been teased by Momoa, or it will die messily only to eventually be revived to try again. Hey, I guess that's kind of fitting?
Last Updated: December 7, 2017