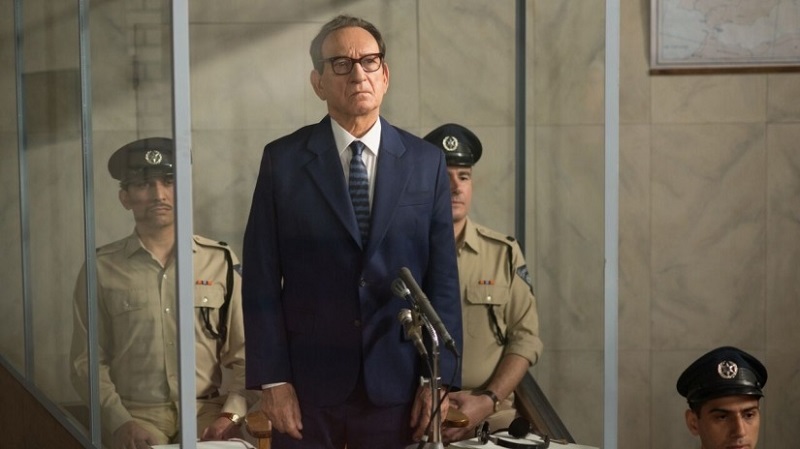 When it comes to humanity's darkest hours, no period in history is perhaps grimmer than the tragedies that occurred during World War II. Which is probably why its many stories and horrors continue to dominate the movie screens.
However, despite how many stories we see every year, there is always more that can be told that just remind us how we are still feeling the effects of this war today. Operation Finale is one such story that follows Peter Malkin (Oscar Isaac), a secret agent who spent 27 years with the Israeli intelligence organisation and his pursuit of Adolf Eichmann (Ben Kingsley), Hitler's infamous lieutenant who was said to have organised the Nazi's Final Solution in eradicating the Jews from Germany.
The film is directed by Chris Weitz (About a Boy, The Golden Compass) and based on this first trailer for the film, is set to be an intense one:
What I love about this trailer is that it makes you feel incredibly tense without actually doing much. Like Christopher Nolan's incredible Dunkirk last year which made you feel as terrified and hopeless as you should in a war situation with barely a bullet being shot, this trailer brings intensity into a manhunt that you would normally only associate with actual war scenes. Something which we've seen quite a lot of lately with both the aforementioned Dunkirk and Gary Oldman starring Darkest Hour proving that films about war don't need to graphic and violent to be effective.
The film looks highly emotive, visually striking, exceptionally well-acted and offers enough to make it appealing to people who aren't typically fans of this type of movie.  It's a delicate subject matter to handle and no doubt the final product of Operation Finale is likely not to be an easy one to stomach, but no doubt one that I now desperately want to watch.
Operation Finale also stars Lior Raz, Mélanie Laurent, Antonia Desplat and Nick Kroll and releases in SA on September 28.
Last Updated: June 6, 2018