A few days ago I saw comics writer Gail Simone tweet that superheroes taught her right from wrong. They instilled in her a sense of morality, or at least drove home the point. For me, that life lesson was entrenched by a little fictional bear in a (very) long-running series of children's books. As movie adaptation Paddington 2 is now available on home release in South Africa, and many other territories – and this year marks the 60th anniversary of Paddington's creation by author Michael Bond – it makes sense to look at why this character matters, and why the two live-action Paddington movies are must-watch family entertainment.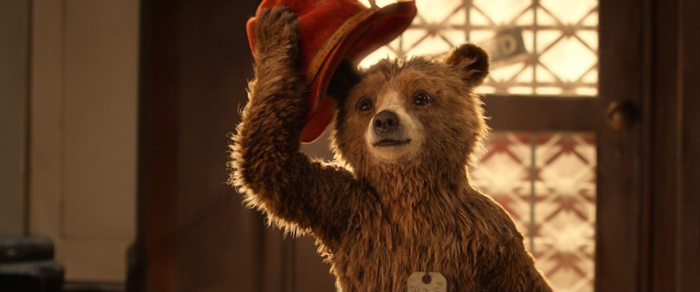 To clarify, as a little girl I enjoyed the Paddington stories, as well as the old stop-motion animated TV series. I would even run around with a jam (I hated marmalade) sandwich in a little suitcase. However, it was only in adulthood that Paddington developed a new level of resonance for me.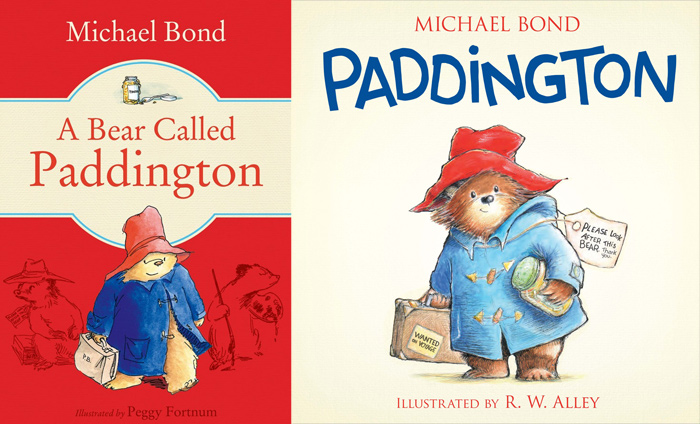 To those unfamiliar with the character, Paddington is a young bear from Darkest Peru. When his elderly Aunt Lucy can no longer care for him, Paddington stows away on a ship to England. Things are looking hopeless for our hero, until he meets the Brown family by chance at London's Paddington Station. The Browns – Henry, Mary, children Judy and Jonathan, along with housekeeper Mrs Bird – take Paddington in. The little bear proceeds to have all manner of misadventures as he tries to help out, even though he doesn't understand many British customs.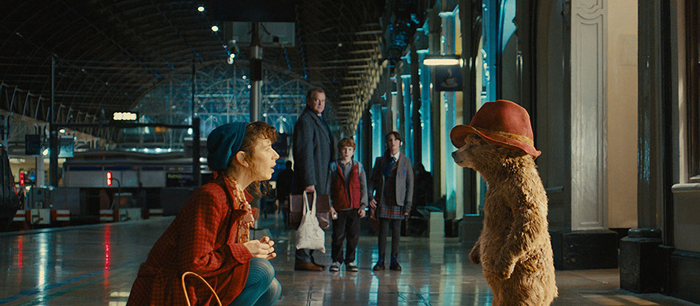 The thing is, whether on page or screen, Paddington impacts positively on those around him, despite so frequently getting things wrong and despite being so naturally clumsy. He always strives to do the right thing. And perhaps it's only a feel-good fantasy, but it's refreshing to see someone sincere, considerate of others and unfailingly polite emerge victorious when today seems to have gone the way of the loud-mouths, the selfish and the endlessly threatening bullies.
This isn't to say Paddington is a pushover. He has a signature secret weapon: a hard stare as potent as Wonder Woman's Lasso of Truth. Without fail, anyone caught on the receiving end immediately reconsiders their actions.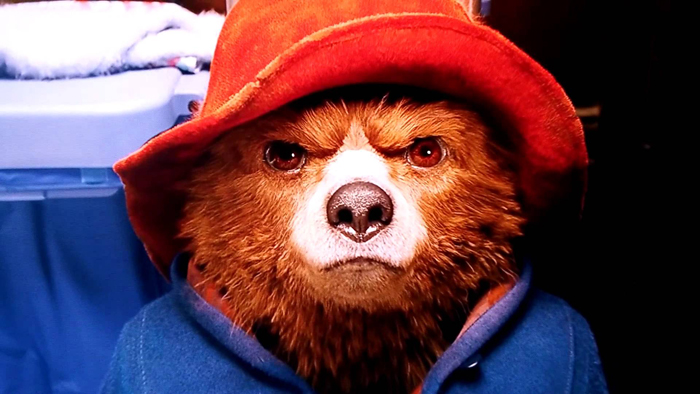 There's something else special about Paddington too – something that comes through strongly in the two live-action movies. It immediately differentiates the series from other kid-centred film franchises with rubbery CGI title characters in the real world, like Scooby-Doo and Garfield.
Unlike those goofy slapstick adventures, Paddington is a lot meatier. And that's because it strives to capture the immigrant experience, albeit in a sanitised, child-safe way of course. This isn't Dirty Pretty Things. However, Paddington spends a good deal of time exploring the emotional response to living somewhere vastly different from what you're used to; to be the outsider, and to enjoy your new surroundings but struggle with the knowledge that "home" is elsewhere. One quote in the first film, provided by Jim Broadbent's Eastern European Mr Gruber, sums it up perfectly.
My body had travelled fast, but my heart… she took a little longer to arrive.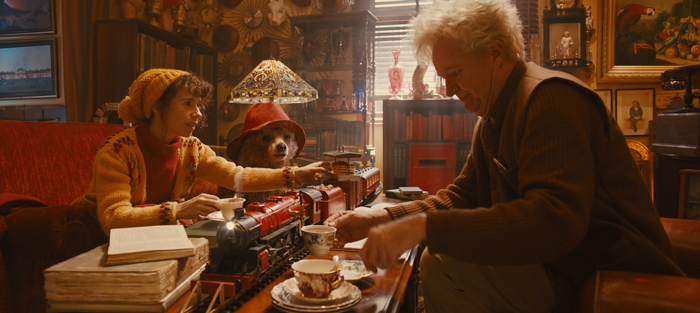 The Paddington films (released in 2014 and 2017) have extra resonance if you've ever been an immigrant or a temporary migrant worker. You've been in Paddington's paws. For the record, in creating the character, author Michael Bond drew inspiration from the WWII relocation of British children from the bombed big cities, which is also the more famous set-up for The Lion, The Witch and the Wardrobe.
Contemporary audiences are somewhat removed from that wartime scenario though, and the filmmakers have instead created a tale that shows how contemporary Britain is enriched by the presence of immigrants like Paddington. Although the cast does skew very white – somewhat rectified in the sequel – the movie series clearly has anti-Brexit sentiments, presenting London as a vibrant cosmopolitan mix of people and cultures, and all the better for it.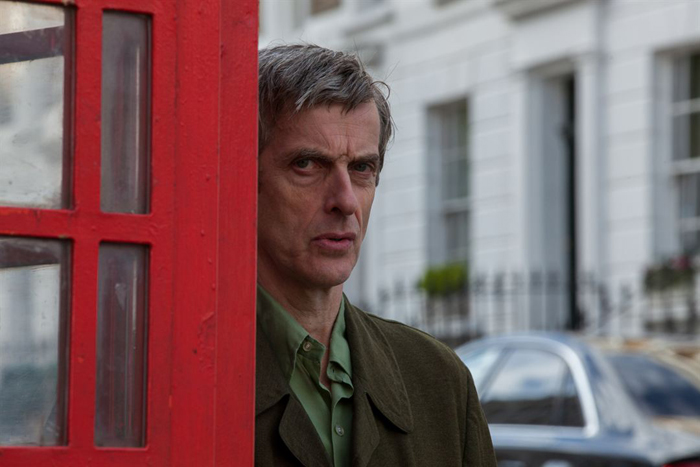 Those against this inclusiveness join the ranks of the film's buffoonish villains. This includes Peter Capaldi's Mr Curry, the Browns' paranoid racist of a neighbour – who always addresses Paddington as "Bear," and grumbles continually about how he should be sent back to where he belongs before other disruptive, troublesome bears arrive.
The first Paddington movie also has a fair bit to say about colonialism, and how those who've only had exposure to British culture on the periphery fare when they travel to the center and discover that what they thought was the norm, actually isn't. This aspect helps to give the Paddington movies an unusually precise sense of logic – explaining why Paddington (voiced by Ben Whishaw) can speak English, and why he arrives in London with the manners of yesteryear.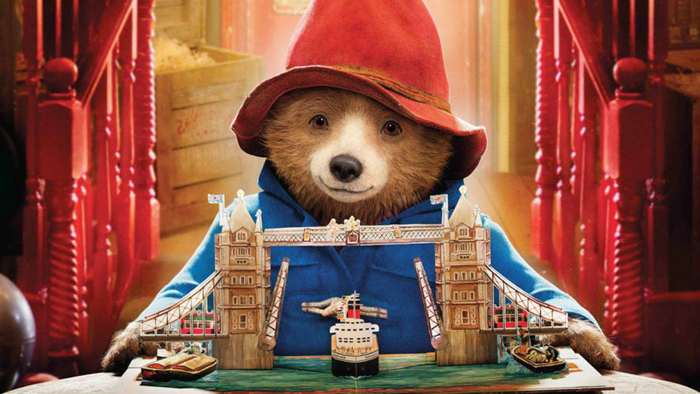 As already noted, Paddington has a lot more substance and is considerably more well-thought-out than most contemporary kids' entertainment. And the movies – produced by Harry Potter's David Heyman – are bolstered by the amount of acting talent onscreen. Hugh "Downton Abbey" Bonneville and Sally "The Shape of Water" Hawkins are Mr and Mrs Brown, Julie Walters plays Mrs Bird, while Nicole Kidman, Hugh Grant, Brendan Gleeson, Matt Lucas and Joanna Lumley all appear as well.
The Paddington films, like the franchise as a whole, are special. And this is not simply coming from the insistence of a lifelong fan. Both movies have been nominated for key BAFTAs like Best British Film and Best Adapted Screenplay. Paddington 2 also holds a record for the most reviewed film to hold a 100% Fresh rating on Rotten Tomatoes.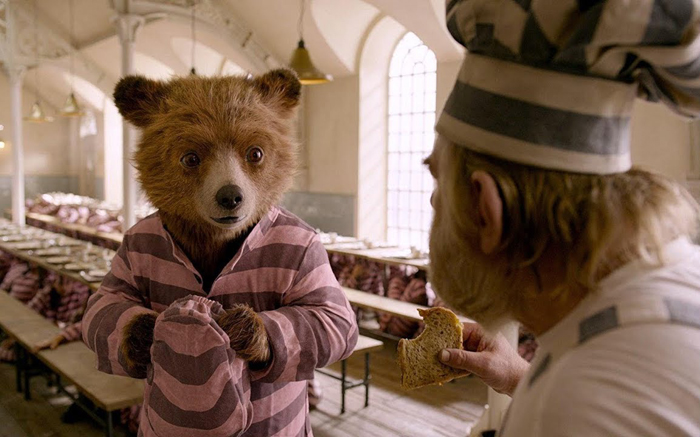 Then again, the filmmakers have achieved a very difficult balancing act. They've created two irresistibly joyous movie experiences that still manage nods to the source material, and its episodic misadventures while telling their own original, overarching stories in the same spirit. The Paddington films are cute and frequently whimsical, but not insufferably so. They have enough moments of genuine heart, and genuine peril, to balance out the Amelie-esque sweetness.
The end result is family entertainment of the highest pedigree. So next time you're looking for an all-ages treat, skip the manic trolls and emojis with their trite messages about being yourself and reaching for your dreams. The Paddington movies and the entire franchise are the real deal, promoting values that can easily make the world a better, happier place, and striving to say something meaningful.
And it's all due to a small bear, with a big heart, and some very sticky paws.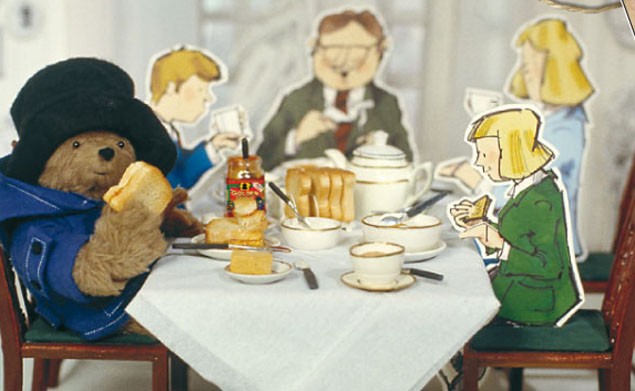 "Mrs Brown says that in London everyone is different, and that means anyone can fit in. I think she must be right – because although I don't look like anyone else, I really do feel at home. I'll never be like other people, but that's alright, because I'm a bear. A bear called Paddington."

The views and opinions expressed in this article are those of the author(s) and do not necessarily reflect the official policy or position of Critical Hit as an organisation.
Last Updated: May 3, 2018