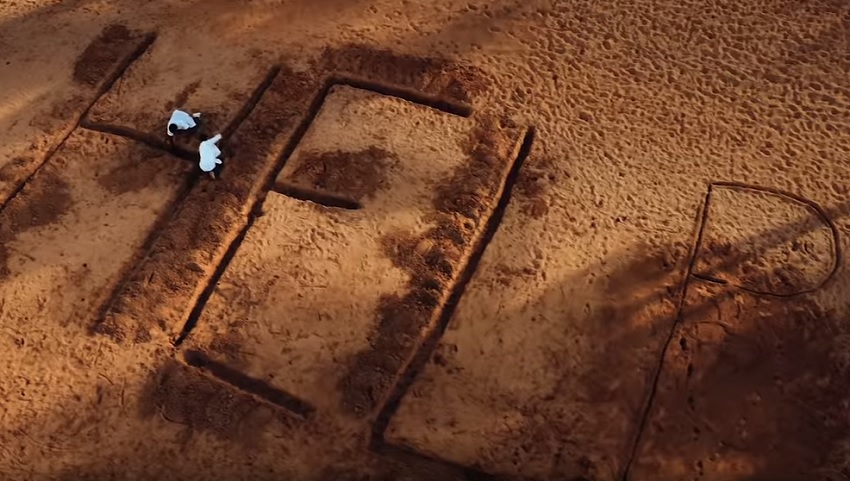 The I-Land is Netflix's upcoming sci-fi mystery thriller mini-series from Neil LaBute (In the Company of Men, The Wicker Man, Van Helsing) that's essentially a mash-up of Lost and The Belko Experiment.
Lost, of course, should need no explanation – it's a bunch of people waking up on a mysterious island with no memory of how they ended up there and trying to unravel that mystery. Where it gets interesting is with 2016's horror-thriller The Belko Experiment. That James Gunn-written movie followed a group of employees trapped inside their office building and forced to take part in a twisted and murderous psychological experiment while under surveillance from an unknown person. The I-Land is both of those slammed together, which makes for an intriguing premise.
It stars Kate Bosworth (Superman Returns), Natalie Martinez (Death Race), Alex Pettyfer (I am Number Four), Kyle Schmidt (Copper), Gilles Geary (The Path), and Clara Wong (The Tick). The series also clocks in at an unusual seven episodes in length, so it shouldn't take too long to unravel its mysteries or have too much unnecessary fluff to drag it out.
The official plot synopsis is as follows:
When ten people wake up on a treacherous island with no memory of who they are or how they got there, they set off on a trek to try to get back home. They soon discover this world is not as it seems. Faced with the I-Land's extreme psychological and physical challenges, they must rise to their better selves — or die as their worst ones.
Let's take a look:
I'll admit to being curious about this, but I won't commit to saying I think it looks good just yet. The cast is decent, I enjoy psychological thrillers, and I loved how the teaser's tone switched from "fun island getaway with attractive people" to "what's going on we're all going to die" while someone watches it all unfold. It'll all boil down to just how good the plot and dialogue is, something especially important in a psychological thriller, and we don't see anything meaningful about that in the teaser.
I'm also going to go out on a limb and say that I have a sneaky suspicion that this is all occurring in some kind of simulation. The show's name, The I-Land, the glitches, and how it's described right at the start as a very exclusive interactive experience makes my Spidey-sense tingle.
What do you think?
The I-Land will premiere on Netflix on 12 September.
Last Updated: August 22, 2019