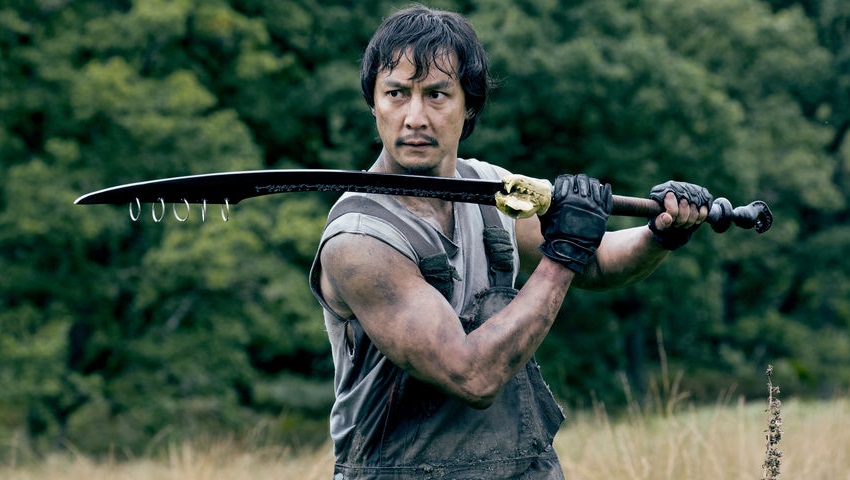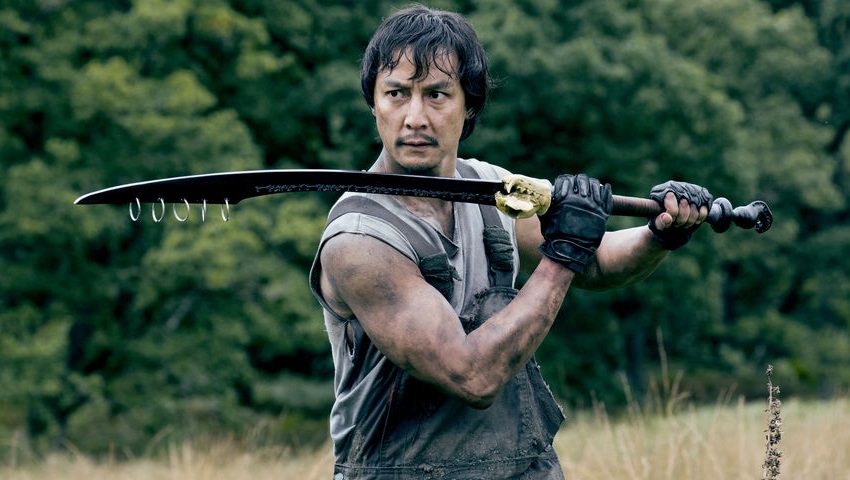 Know what you get when you mix together genres like "Kung Fu action", "post-apocalyptic drama", "fantasy" and then sprinkle in a pinch of "steampunk" just for good measure? Well usually you get a crippling identity crisis at best and an unwatchable mess at worst, that's what. Luckily, Into the Badlands is not your usual show.
After a first season comprised of six episodes of entertaining ass-kicking and world building, the fan-favourite show will be returning to AMC in a couple of months and I can't wait. We've already seen our first batch of pictures for the upcoming season, but while a picture may be worth a thousand words, a trailer is worth… well however many frames there are in this new ___ long trailer. Multiply that by a thousand and that's a lot of words! And most of them are "awesome".
Check out the new trailer below, which doesn't show off a whole lot of martial arts goodness, but also introduces us to Nick Frost's new character, Bajie, who looks to be a comedic foil to Daniel Wu's stoic Sunny.
Into the Badlands Season 2 finds Sunny (Daniel Wu) and M.K. (Aramis Knight) separated and scattered to the wind, each imprisoned in unlikely places.  While M.K. struggles to control his powers, Sunny is determined to fight his way back into the Badlands to find his family or die trying.  On their journey, Clipper and Colt are assisted by mysterious, new allies whose motivations may be anything but pure.  Meanwhile, The Widow (Emily Beecham) continues to consolidate power against the other Barons, while a dark and mysterious threat prepares to exact revenge on them all.  Alliances are struck, friendships betrayed, and by season's end, Sunny and M.K.'s lives will be forever altered with devastating consequences.
Into the Badlands now expanded 10-episode season two premieres in the US on March 19.
Last Updated: January 24, 2017