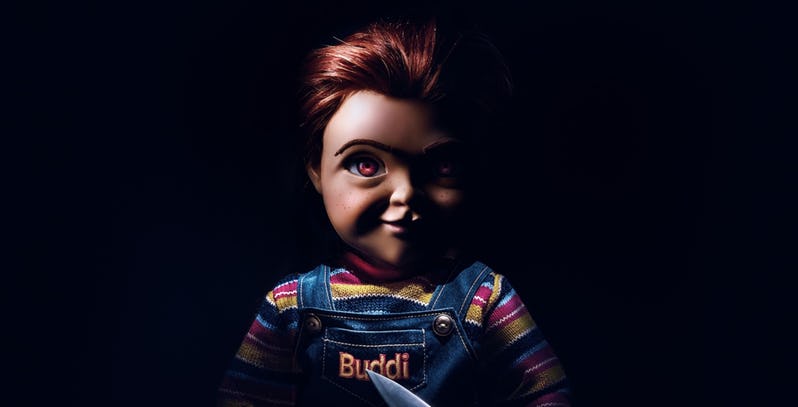 Never trust a ginger. It's a statement that transcends mortality as it applies to both humans and little dolls equally. Something which young owner Andy Barclay (Gabriel Bateman) is realising in this short clip from the new Child's Play which shows us the new Buddi doll, still named Chucky and this time voiced by Mark Hamill, terrorise his new owner and introduce us to some of the advanced hi-tech capabilities that this modern doll brings to the party that makes him even more terrifying this time around.
The 2019 remake sees the first time that a Child's Play film has been made without the involvement of creator Don Mancini with screenwriter Tyler Burton Smith and director Lars Klevberg this time giving the story a technological twist, akin to what you see in Black Mirror, while keeping the evil spirit of the original doll firmly intact.
With the film's release just around the corner in the US, it makes sense that Orion Pictures is looking to up the ante on their promotions for the film. While Child's Play and Chuck may have fallen out of favour with most cinemagoers thanks to about 20 years of terrible movies, the studio believes that giving the franchise a make-over will still possibly bring audiences back to the character and hopefully revive interest in Chucky the Doll once again.
Based on this short clip, its hard to say if the formula will work again, though if last year's Halloween taught us anything, it's that people don't mind revisiting an old formula provided you do a solid job with it. Let's hope that after many years of awful films, Chucky plays nice once again.
Last Updated: June 5, 2019