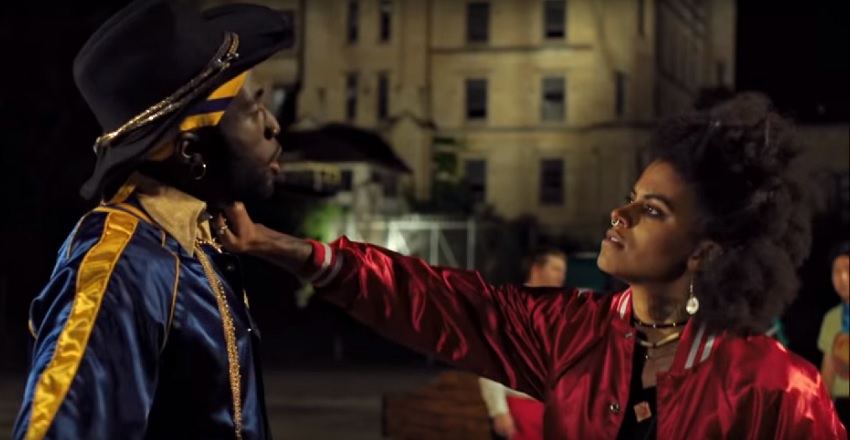 Let me tell you a true horror story. Imagine if you can an unnamed person's mother who used to believe it was a good idea to ask her son to drive down to the local pizza place, wait there for the order, and then drive back all because it meant she didn't have to pay an R10 tip to the pizza delivery guy. Now imagine a movie where the pizza delivery guys get a side of dice when delivering the slice.
Slice is the upcoming horror comedy starring Zazie Beetz (hot off her starring role in Deadpool 2) and Chance Bennett (better known as Chance the Rapper and making his acting debut), and written and directed by Austin Vesely – also making his feature debut after directing two of Chance's music videos. The pair play a pizza delivery guy and gal in a small town that's in the midst of a murder spree focusing on pizza delivery guys. A small town full of monsters and magic, and even a portal to hell under their very own pizza joint.
The official plot synopsis is as follows:
In a spooky small town, when a slew of pizza delivery boys are slain on the job, two daring survivors set out to catch the culprits behind the cryptic crime spree.
More like a cryptid crime spree, #amirite?! Let's take a look:
To me this looks like one of those movies that are so deliberately bad they're good, because the whole movie is an in-joke that we, the audience, are in on from the start. We've all seen low budget movies with this basic premise, including some of the bad ones, so we know what's expected and it's fun to see a new movie playing around with that and taking it to silly places. Based on the trailer Slice seems bright, colourful, ridiculous, and funny.
What do you think?
Slice is due for release later this year, unfortunately no fixed date as yet. It also stars Katherine Cunningham, Hannibal Buress, Joe Keery, Y'lan Noel, Chris Parnell, and Paul Scheer.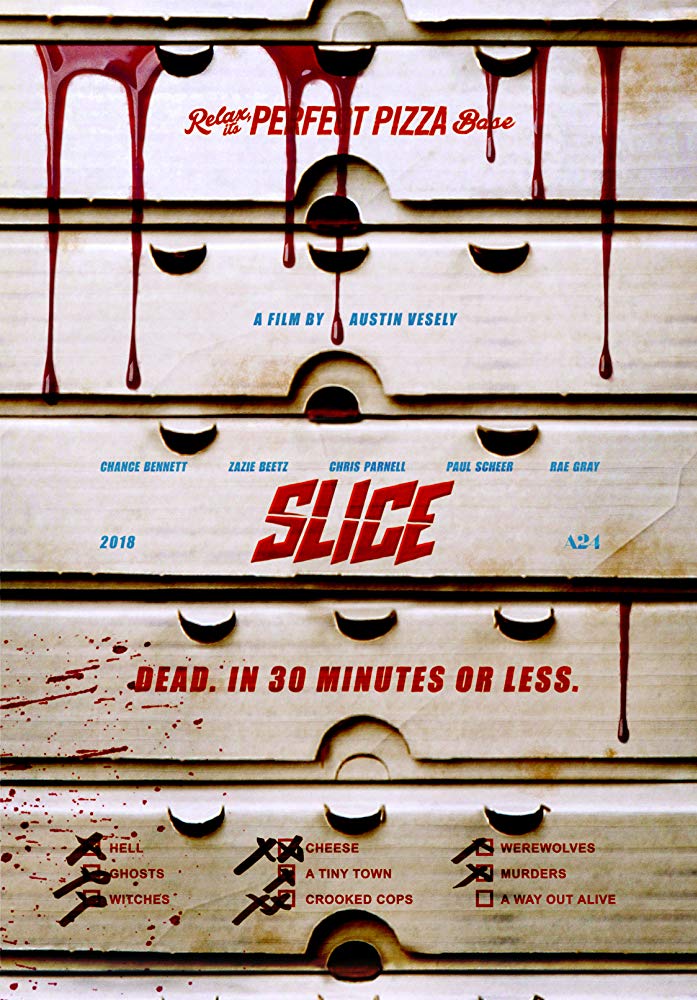 Last Updated: August 23, 2018