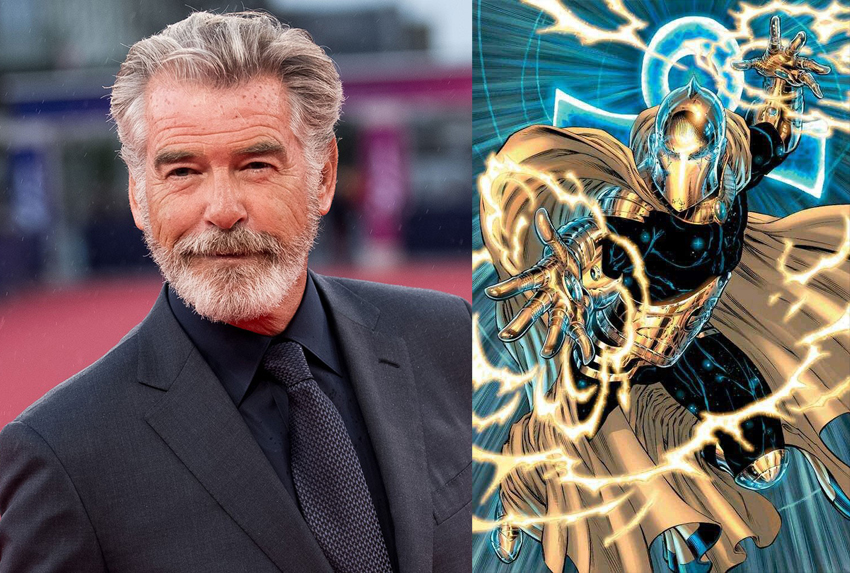 I know it's not the case, but to me it almost felt like the DCEU was in a holding pattern until we got past the release of Zack Snyder's Justice League. Well, that four-hour behemoth is now finally out in the wild which means we can focus on the other major DC Comics productions Warner Bros. is cooking up. We've been smelling what Dwayne "The Rock" Johnson has been cooking for a very long time on Black Adam but that film is finally moving ahead nicely with filming set to start next month.
Thus far, director Jaume Collet-Sera has surrounded Johnson's titular anti-hero with some great talent, but arguably the biggest name yet has just been added. THR reports (and later confirmed by Johnson himself on Twitter) that Pierce Brosnan has joined the cast to play Kent Nelson aka Doctor Fate. The two-time Golden Globe nominee is, of course, most famous for playing secret agent James Bond in four films between 1995 and 2002, but 007 is a far cry from this comic book gig.
One of DC Comics' oldest characters, Doctor Fate has been the name by which several mystical characters have operated. Kent Nelson was the first though, created by writer Gardner Fox and artist Howard Sherman in 1940. In his original incarnation, Nelson was the son of an archaeologist who stumbled across the tomb of the ancient god Nabu. Kent inadvertently killed his father in the process of opening the tomb, but gained access to incredible sorcery by becoming the bearer of the helmet of Nabu, which bonded him with the god itself. There have been a couple of other bearers of the helmet of Nabu since then over the decades, but Kent Nelson has always been the most famous.
And just like in the comics, Black Adam will see Brosnan's Doctor Fate as part of the Justice Society of America, the world's first superhero team which will finally be making their big-screen debut in this film. Brosnan will join the already cast Noah Centineo (To All The Boys I've Loved Before) as Atom Smasher, Quintessa Swindell (Trinkets) as Cyclone, and Aldis Hodge (One Night in Miami) as Hawkman. Also in the cast is Sarah Shahi, who plays a freedom fighter in Black Adam's home country of Kahndaq – she will almost certainly end up becoming the superpowered character/Black Adam's love interest Isis, though probably with a different name. Aladdin's Marwan Kenzari is also in the film, but his role has been kept secret. Rumour has it he's playing the film's baddie though.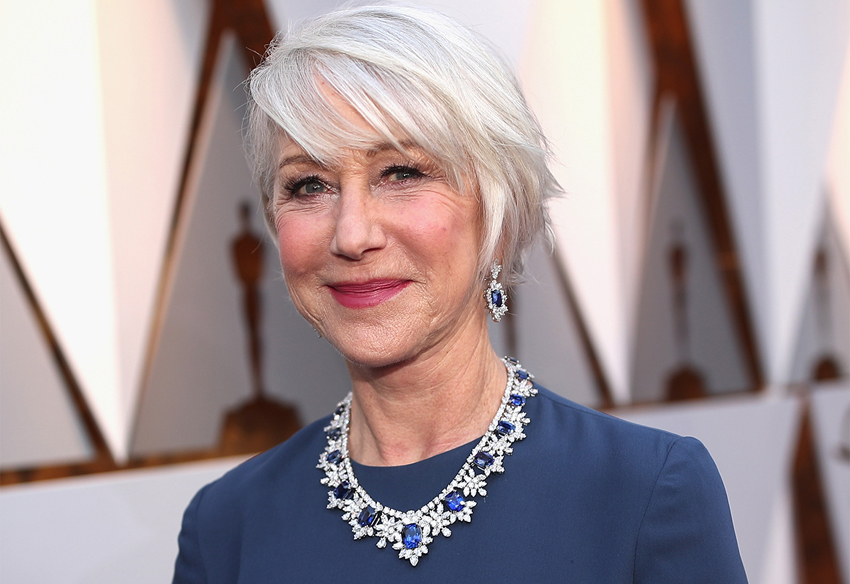 And that actually gives me the perfect segue to the next bit of DCEU news as WB has cast another baddie in another magic-related comic book movie. Variety is reporting that Dame Helen Mirren, easily one of the most badass old ladies on the planet if you ask me, has been tapped to play the primary villain in the upcoming sequel to 2019's Shazam!
Although classically trained, the 75-year old Oscar-winning veteran is no stranger to big popcorn blockbuster fare having starred in the likes of the two RED films as well as the Fast & Furious franchise. For Shazam! Fury of the Gods, Mirren will take on the role of "Hespera, the villainous daughter of the god Atlas". That's actually all I got for you as this appears to be an original character with no DC Comics equivalent. The character of Shazam, played by Zachary Levi (and Asher Angel as his teenage boy alter ego Billy Batson), draws his magical abilities from several gods, one of which is strength from Atlas. Maybe Mirren's Hespera isn't so happy that Shazam has access to her daddy's gifts? Your guess is as good as mine.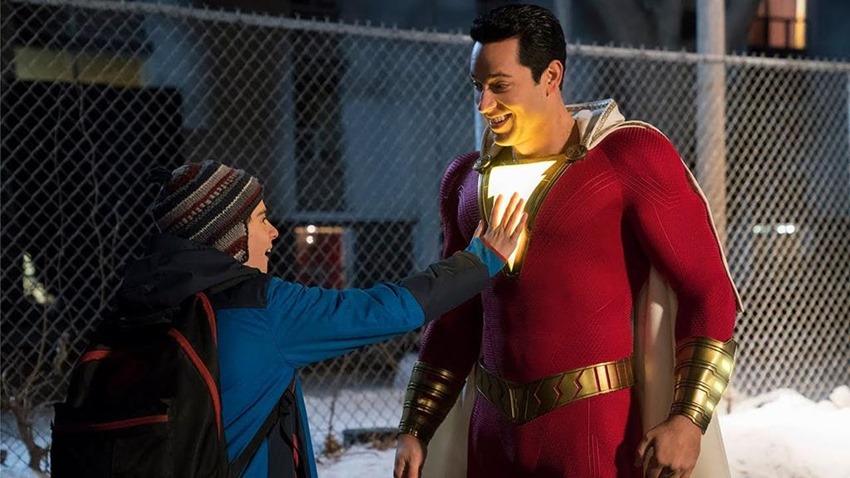 Shazam and Black Adam are, of course, very closely related. In the comics, Black Adam was the original champion of the wizard Shazam (the superhero Shazam was known as Captain Marvel back then but that was a whole other confusing mess) but he proved to be too cruel and was replaced by Billy Batson. Johnson was originally supposed to make his debut as Black Adam in the first Shazam! movie many years ago before it was decided to give each character their own movies first and eventually build to their confrontation.
Black Adam is currently still scheduled for released on 22 December 2021, though that will possibly change depending on how production goes during this pandemic. Shazam! Fury of the Gods, which sees director David F. Sandberg returning, is set to hit theatres on 2 June 2023.
Last Updated: March 25, 2021