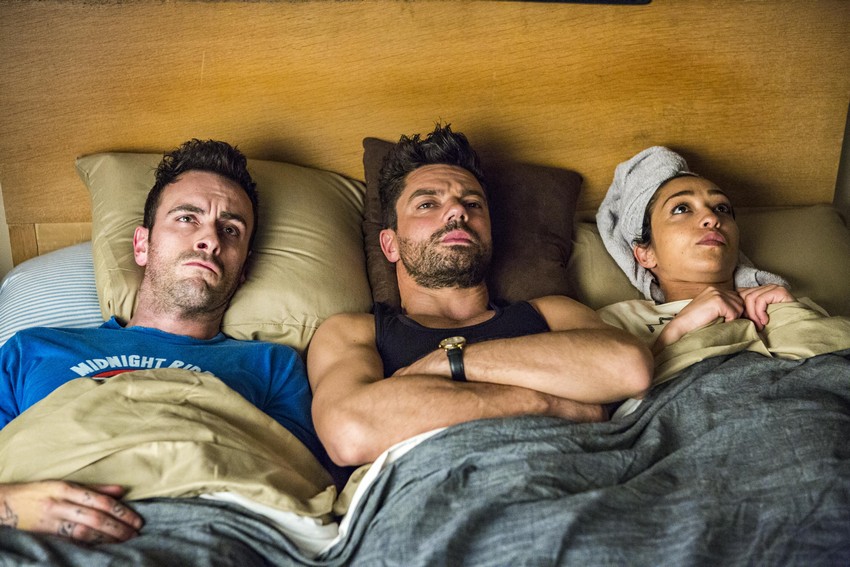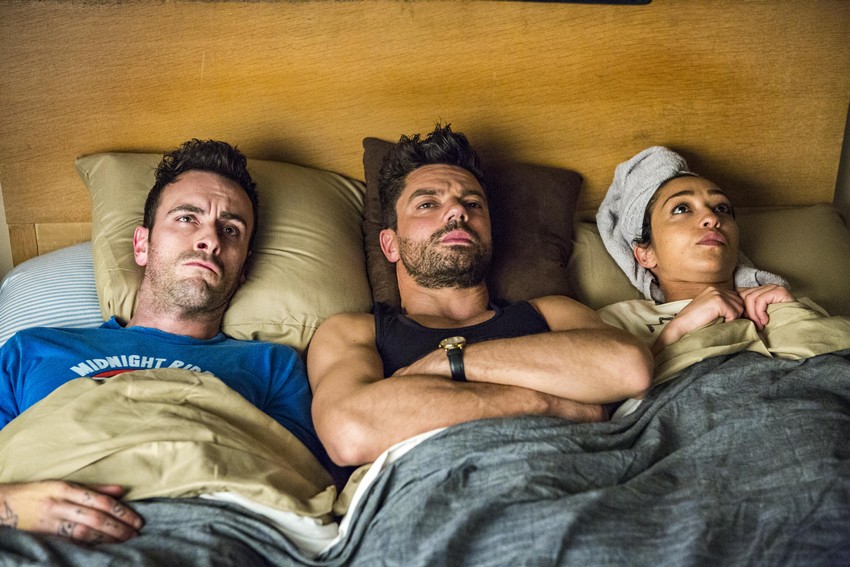 Writer Garth Ennis and late artist Steve Dillon's Preacher is one of the greatest comic book stories ever told. It's also the most f@#&ed up. It's an epic saga following small town Texan preacher Jesse Custer, who through mysterious circumstances gains the powers of the voice of God, and thus sets off on a trans-American road trip with his hitwoman ex-girlfriend Tulip and a hard-drinking Irish vampire named Cassidy to literally find God and hold him accountable for his Creation. And there are things and people they encounter and do along the way that would make even a hedonist satanist sailor blush.
So when it was announced back in 2014 that AMC was producing a TV series adaptation developed by stoner funnymen Seth Rogen and Evan Goldberg, I was extremely hesitant. How could even half the things that happen in this story ever be shown on US broadcast television without riots in the streets? But Rogen and Goldberg, along with Breaking Bad alum Sam Catlin as showrunner, found a way: deviate a bit and set the story before all that craziness happened. But still introduce your very own flavour of weirdness.
And that's exactly what they did in the 10 episode first season that ran last year. And while that season had some pacing problems in the middle, it started and ended incredibly strongly. Its finale especially made as big a statement possible by having Jesse (Dominic Cooper), Tulip (Ruth Negga) and Cassidy (Joseph Gilgun) – having bested a pair of angels trying to get back the spiritual power residing within Jesse, and discovering that these angels are trying to hide the fact that God has gone missing and they're making a mess of running things in Heaven – basically be the only ones to walk out of the town of Annvillle, Texas alive after it was obliterated in a gigantic gas explosion. This meant that there was nothing holding back the trio from now setting off on that very same messed up road trip from the comic books, with the newly-released from Hell Saint of Killers (Graham McTavish) hot on their heels.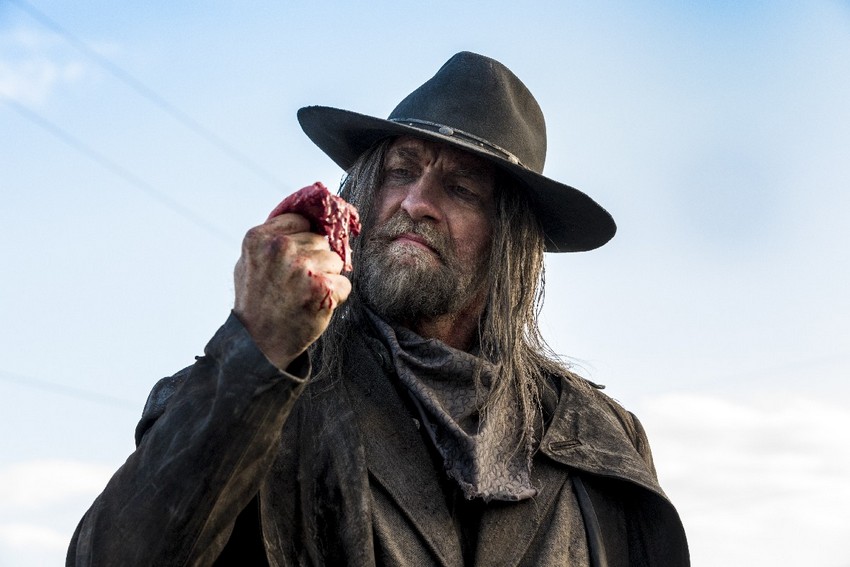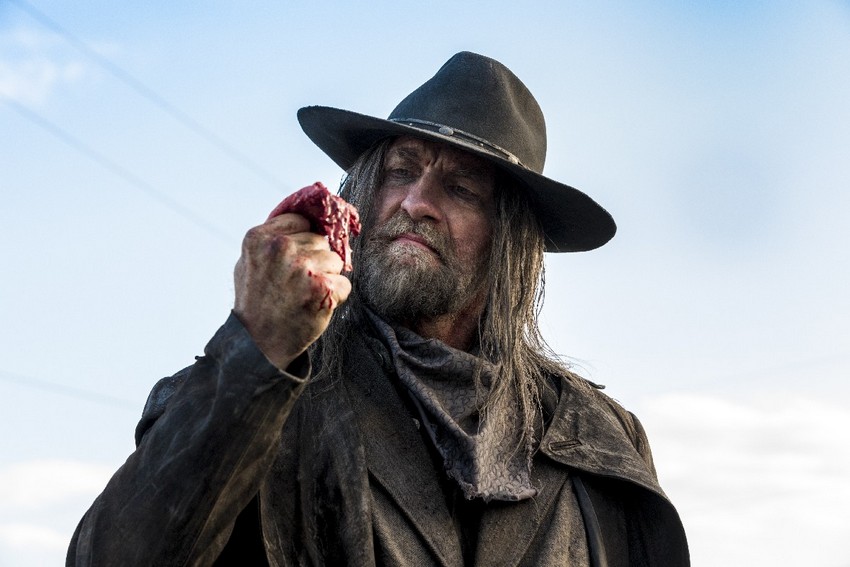 And that's what brings us to the upcoming second season of the show which has now been expanded to 13 episodes. And which now has a release date as it was revealed by AMC at the SXSW Film Festival currently running in Texas that the show will return on 19 June. This season is described as a "genre-bending thrill ride" and will have our trio of anti-heroes get "thrust into a twisted battle spanning Heaven, Hell and everywhere in between".
Along with the release of six images giving us our first look at the new season, it was also announced that the cast is being expanded – an obvious necessity since just about everybody else is dead – with the likes of Noah Taylor (Peaky Blinders, Game of Thrones), Pip Torrens (Star Wars: The Force Awakens, My Week with Marilyn), Julie Ann Emery (Better Call Saul, Fargo), Malcolm Barrett (Dear White People), Justin Prentice (13 Reasons Why, Awkward) and Ronald Guttman ( Mozart in the Jungle, Mad Men). Taylor, Torrens and Emery are being billed as the big new additions, but it has not been revealed yet just who they would be playing.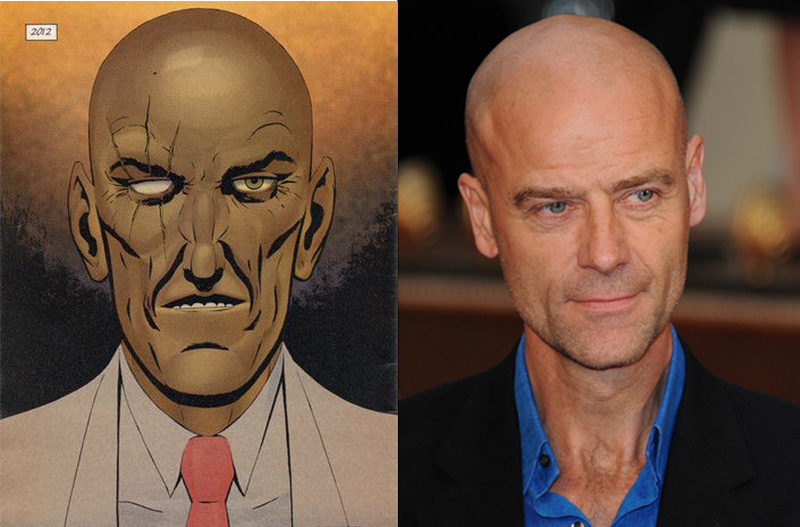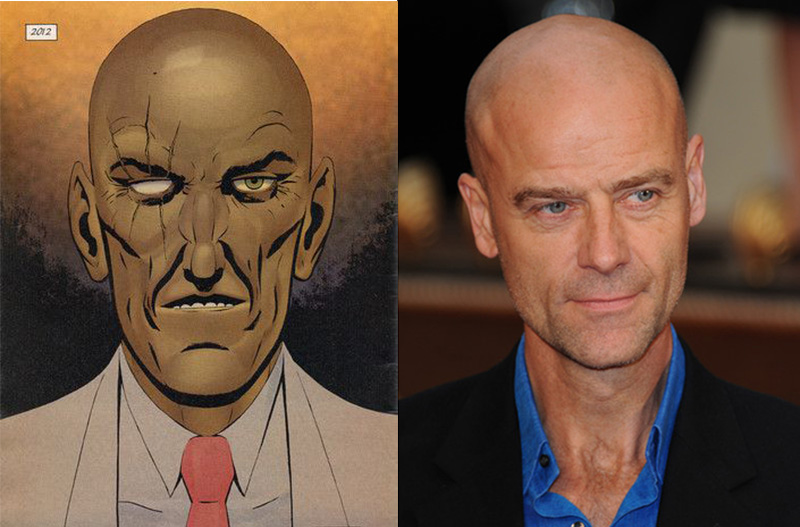 Torrens though is a very close physical match for Herr Star, a former German anti-terror operative and who is second-in-command of The Grail, an ancient clandestine organization that protects the world's greatest secret (which I won't spoil here, but which you can read about at your own leisure). Herr Star becomes one of the central (and most iconic) villains in the story later on, so if Torrens has taken the role it's going to be a big one for him.
Last Updated: March 15, 2017