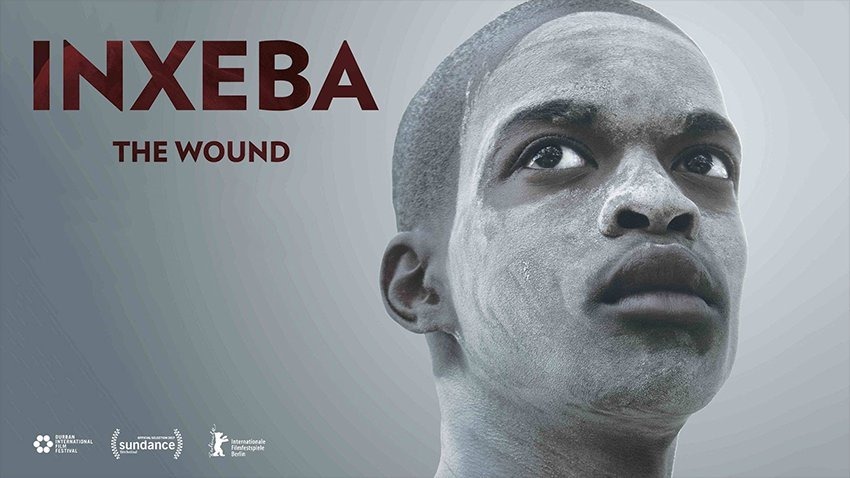 Inxeba, otherwise known as The Wound is South Africa's big Oscar contender this year. It's making waves for another reason though, thanks to the controversy it's stirred up within the Xhosa community. Many screenings of the movie in the Western and Eastern Cape have been cancelled following outrage and protests led by the traditional leaders group, the Congress of Traditional Leaders of South Africa (Contralesa) who claim that the film inaccurately portrays isiXhosa culture.
A bigger point of contention, many believe, is its portrayal of homosexuality within a patriarchal, homophobic culture. Ixeba tells the story of a gay man who travels to the rural Eastern Cape to oversee the Xhosa circumcision initiation, only to have his secret discovered. The outrage has seen screenings of the controversial film axed.
Speaking to Timeslive, Nu Metro general manager Nitesh Matai said:
"It is in the interests of the safety of our staff and customers that, after receiving such threats of violence and of damage to property, as well as the incitement of violence that has surfaced on social media, we have reluctantly elected to withdraw the film from our screens. We at Nu Metro Cinemas wish to express our disappointment that, 21 years after the Constitution of South Africa was ratified, threats of violence and intimidation are obstructing the legally-protected rights of storytellers to tell their stories, and of audiences to enjoy such stories."
The filmmakers, however, are fighting back. In a statement, Inxeba director said they had submitted a complaint to the Human Rights Commission following the protests.
"Human rights, freedom of expression, and freedom from gender oppression and inequality are protected by our Constitution. Inxeba is not for everyone, but there are many young South Africans, particularly from the black queer community, who have every right to watch and engage with it because it reflects something of their own experience. The backlash against Inxeba seems to be proportionally much larger than it was to Mandela's Long Walk To Freedom. You could look at that and speculate that perhaps there is a homophobic subtext.

"This is disgraceful and should be troubling to all of us, especially to those that believe in the freedom granted to South Africans by our constitution. That is why we are now fighting back to make sure that our rights are protected while the threats persist."

"Inxeba is not going to go away and we are invested in making sure that people who do want to see the film will get to do so."
Last Updated: February 5, 2018