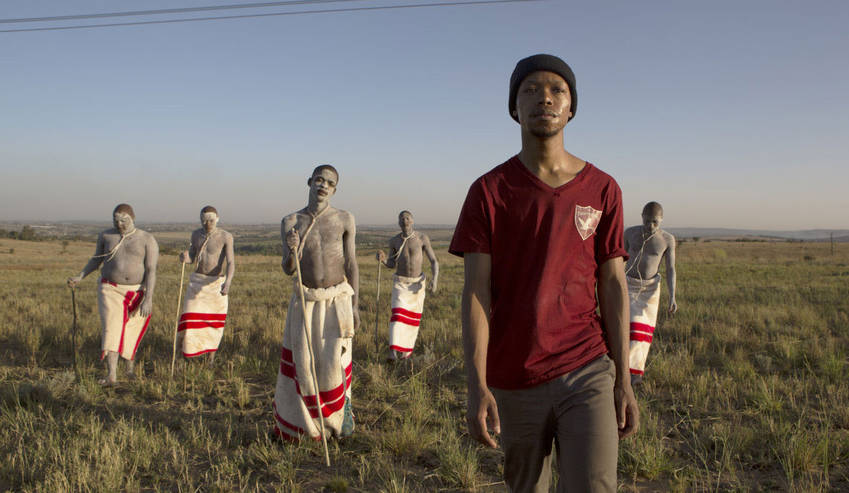 We regularly lament or poke fun at the state of South African cinema. It often feels like every single local production we get is either a cringe-worthy slapstick comedy, a cheesy rom-com, or some dry drama set in a dusty platteland dorpie. But early this year, we got two of what are arguably the best feature film productions this country has ever produced. And very few people got to see them.
In the case of Five Fingers for Marseilles, director Michael Matthews and writer Sean Drummond's brilliant neo-western set in a post-Apartheid Eastern Cape, the film initially only received a week-long run in a single cinema just to meet Oscar campaign eligibility and then had another very limited run a few months later. Five Fingers unfortunately didn't make the cut as South Africa's official selection for the Oscars, but it's hard to deny just how amazing it is. With a fantastically introspective performance from lead Vuyo Dabula, Matthew's jaw-dropping directing and cinematography and Drummond's script examining themes of loyalty and redemption, it unsurprisingly cleaned up at the 14th Africa Movie Academy Awards, taking home five awards including Best Picture.
As for the other brilliant local film released this year, Inxeba (The Wound) is actually the production that beat out Five Fingers to be SA's official selection for the Best Foreign Film race at the Oscars. That type of prestige should have brought it tonnes of local support, but instead it only courted controversy as protests led by the Congress of Traditional Leaders of South Africa (Contralesa) caused screenings of the film to be cancelled in fear of safety for filmgoers and the filmmakers. Contralesa claimed that the film, which deals with both the usually secretive Xhosa male initiation ritual of circumcision and the cultural taboo topic homosexuality, misrepresented Xhosa culture.
The group managed to successfully petition the Film Publication Board to get the film slapped with an X18 age restriction usually reserved for pornographic films – despite not containing any explicit scenes – making it illegal to screen the film in public cinemas. Although the producers managed to get the ratings classification overturned, the damage had already been done. The film would eventually hit Netflix, but only the US library of the streaming service, which once again meant that South African audiences who weren't prepared to jump through DNS or VPN hoops still couldn't see South Africa's own Oscar contender.
If you're one of those unlucky folks who never got to experience either Five Fingers for Marseilles or Inxeba (The Wound) until now, well then you're finally in luck as both films are available for streaming on Showmax RIGHT NOW. The local streaming service has always had an in-depth lineup of South African content (which has actually helped it to become a big seller with ex-pats living in Australia and New Zealand) and these are fantastic editions to bolster that library. And since Showmax is available for free for any DSTV Premium subscribers, it means that even more people can finally get to see these amazing local productions. While they're there, they can also check out other recent local production additions like the 2018 Silwerskerm Fees short film collection, multiple international award-winning drama Krotoa, romantic drama Free State, winner of the Grand Nile Prize at Luxor African Film Festival, and much more.
Last Updated: December 6, 2018