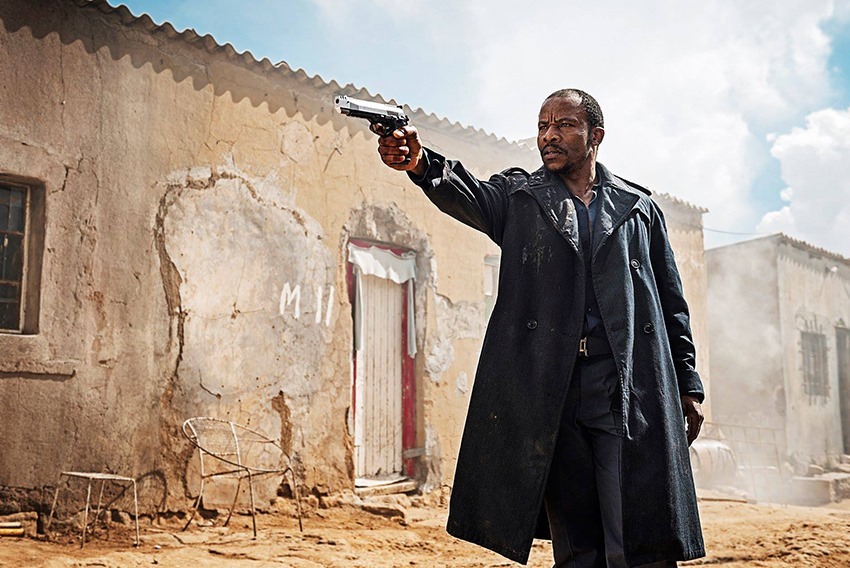 Five Fingers For Marseilles, the South African neo-Western film directed by Michael Matthews has gathered phenomenal critical acclaim. One particularly lovely website called it "visually arresting" and "utterly gripping."
"Director Michael Matthews and writer Sean Drummond announce themselves as serious breakout talents with this stunningly beautiful, utterly gripping South African genre hybrid. Despite some script quibbles, a game cast led by regal leading man Vuyo Dabula, brutal action shot with a jaw-dropping level of technical polish, and allegorical drama that feels extremely timely, makes Five Fingers for Marseilles unlike any western you've ever seen."
Now, it's walked away with the best movie at the 14th Africa Movie Academy Awards, held this year in Rwanda. That's not all though. It also won the AMAA 2018 Award for Achievement in Production Design, while director Michael Matthews won the AMAA 2018 Award for the Best First Feature Film by a director. It also nabbed the AMAA 2018 Award for Achievement in Cinematography, and the Ousmane Sembene AMAA 2018 Award for Best Film in an African Language.
That's a phenomenal achievement, for an excellent film. In case you still have no idea what on earth it's about, here's the synopsis:
"The residents of the colonial town of Marseilles are under the thumb of police oppression and only the young rebels known as the Five Fingers are willing to stand up to them. Their battle is just, until Tau kills two policemen and flees the scene. The remaining rebels disband while the banished Tau resorts to a life of crime.
Twenty years later, now known as feared outlaw The Lion of Marseilles, he is released from prison. He returns home, desiring only peace and to reconnect with those he left behind. The battle for South Africa's freedom has been won, and former comrades-in-arms are in prominent positions as mayor, police chief, and pastor. But it quickly becomes clear to Tau that Marseilles is caught in the grip of a vicious new threat — and he must reconstitute the Five Fingers to fight frontier justice. Standing against former allies and new enemies, the re-formed Five Fingers saddle up and ride out, and put their lives at risk to save their beloved Marseilles."
Last Updated: October 24, 2018