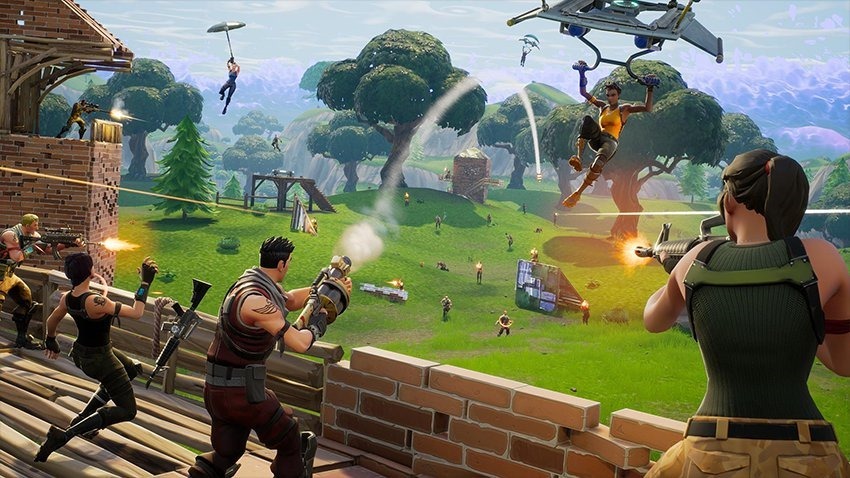 It looks like the company behind PlayerUnknown'sBattlegrounds, PUBG Corp, has wisely decided to drop its lawsuit against Epic Games, makers of the world's most popular video game du jour, Fortnite.
According to Bloomberg, PUBG Corp. has sent a letter of withdrawal to Epic Games Inc.'s attorneys on Monday, bringing the lawsuit to a close. The case was filed in May in South Korea, just before Fortnite was expected to launch in the territory. PUBG Corp and its lawyers have confirmed that they've withdrawn the suit, but hasn't said why or whether or not the two companies have reached any sort of settlement.
They've probably dropped the whole thing having come to the conclusion that the entire Battle Royale concept isn't particularly original in the first place, having originated in film. Given that PUBG's art assets are all generic war stuff, there was likely not much of a case to begin with.
Of course, the case is a little muddier given that Chinese internet giant Tencent has its fingers in both companies, partially owning the both of them. Also given that both games run on Epic's own Unreal Engine, it's probably best that the suit just disappears.
There's still a separate case against another Chinese company, NetEase, where they may have a better case. NetEase has a pair of games in the Chinese market that are close to being direct PUBG clones.
Last Updated: June 27, 2018