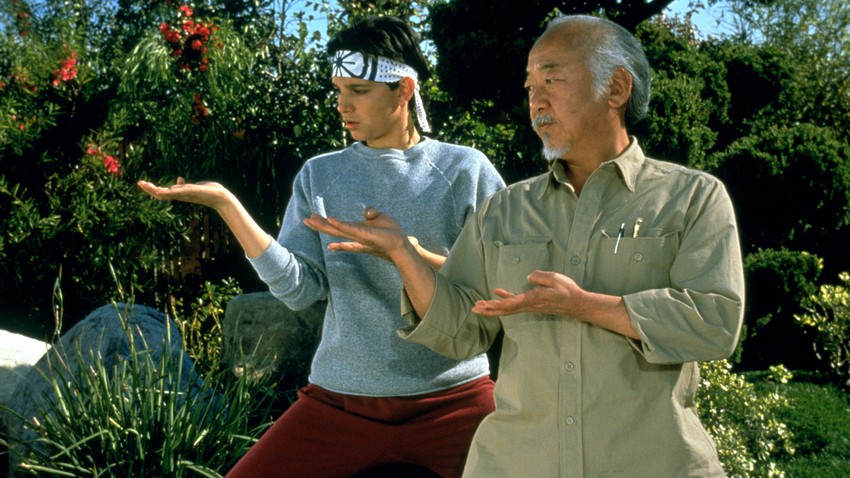 Hey, want to feel old? This year Ralph Macchio, star of 1984 classic The Karate Kid, turns 55 years old, making him 3 years older than the late, great Pat Morita was when his Mr Miyagi originally taught Macchio's Daniel-san to wax on and wax off. And it would appear that now that he's old enough, we're finally going to see the student become the master. Sort of. With jokes. And an equally old rival. On YouTube.
Confused? Well, THR is reporting that Macchio will star in a brand new series in development on YouTube Red, the online video giant's premium paid-for platform, that will act as a sequel to the original Karate Kid franchise. Dubbed Cobra Kai, the series will also star William Zabka – now 52 years old, in case you were wondering – who played Johnny Lawrence in the original. Lawrence was of course Daniel's rival/bully and the one who famously, under instruction from his Cobra Kai sensei John Kreese, went on to "SWEEP THE LEG!" before being crane kicked in the face. And right into middle-aged angst it would seem, based on this description.
The series, set to bow in 2018, is set 30 years after the events of the 1984 All Valley Karate Tournament and revolves around a down-and-out Johnny who, seeking redemption, reopens the infamous Cobra Kai dojo. It reignites his rivalry with a now-successful Daniel, who has been struggling to maintain balance in his life without the guidance of his mentor, Mr. Miyagi (the late Pat Morita). The half-hour comedy follows the duo addressing demons from their past and present frustrations — through (what else?) karate. 
No, you didn't read that wrong, Cobra Kai is indeed being billed as a half-hour comedy series, despite the seemingly more dramatic angle the premise seems to be implying. Reportedly Macchio and Zabka pitched this series all over Hollywood themselves, kicking off a bit of a bidding war. Netflix, Amazon, Hulu and AMC were all also after it, but eventually YouTube Red won out, immediately putting in a 10-episode order.
Josh Heald (Hot Tub Time Machine), as well as duo Jon Hurwitz and Hayden Schlossberg (Harold and Kumar), will write and exec produce the series. They revealed their enthusiasm in a joint statement.
Like everyone who grew up in the 1980s, the three of us are enormous fans of The Karate Kid Cobra Kai will be a true continuation of the original films — packed with comedy, heart and thrilling fight scenes. We can't wait to reignite the LaRusso-Lawrence rivalry, and we're thankful to our partners at YouTube Red, Sony Pictures Television and Overbrook for their shared enthusiasm in making our dream project a reality."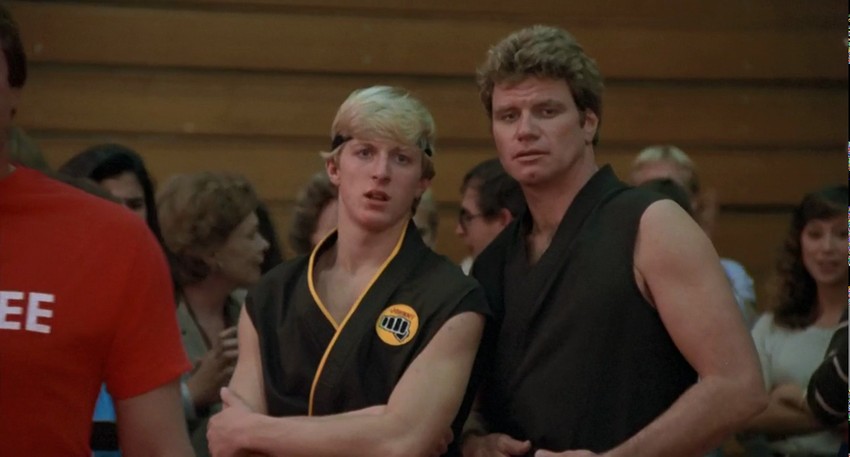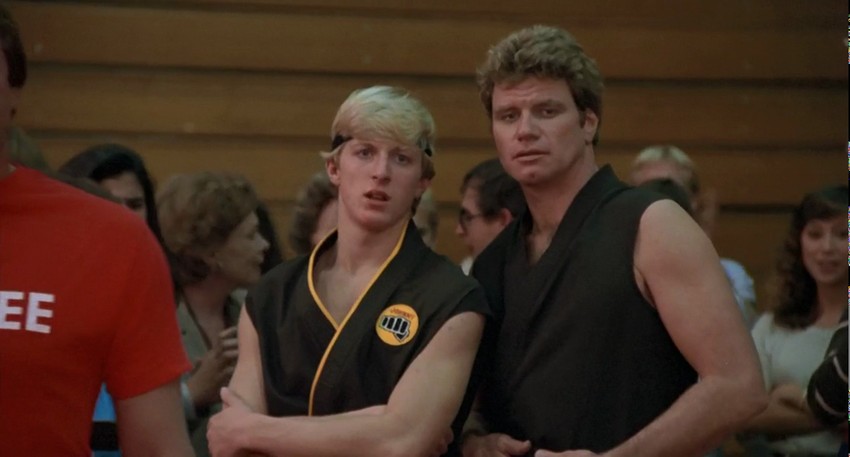 The original Karate Kid kicked off a was a critical and commercial smash hit – also earning Morita an Oscar nomination – which kicked off franchise that boasted two sequels, an animated series, a spinoff starring a young Hilary Swank and eventually a Karate Kid reboot starring Jackie Chan and Jaden Smith (and which actually had nothing to do with karate as they used kung fu). Of the original three films, Macchio starred in all of them, while Zabka starred in the first two. Macchio revealed that this it was Zabka's return to the franchise that prompted the show's name of Cobra Kai, instead of the more traditional Karate Kid.
If The Karate Kid was Daniel's story, Cobra Kai is equal parts Daniel and Johnny's story. Also because this is a series and not a movie, we really wanted to reimagine how the story was told. Changing the name made sense as part of that.
YouTube Red is apparently using Cobra Kai in "an effort to age up [their] demographic from 18-34 to the more advertiser-coveted 18-49 set," with Macchio adding that Cobra Kai "had all the elements you look for in a strong show. It had heart, it had laughs, it had drama, it had characters with strong points of view. All of it was there in the pitch."
Last Updated: August 7, 2017