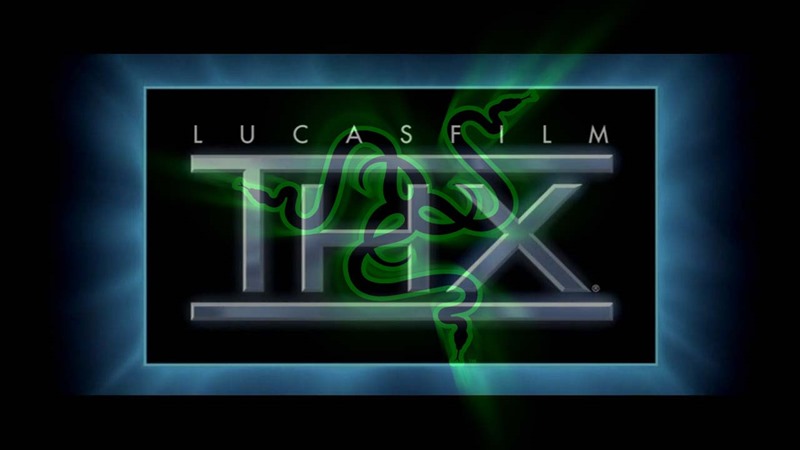 In an age where we're obsessed with 4K visuals and the HDRiest of lighting effects, audio doesn't get enough love. A movie can look good easily, but it also needs to match those images with a sound that makes an audience feel every explosion or imagine that the bullets are whizzing right by them. One of the biggest pioneers in the field of movie audio, is THX.
Formed by Star Wars director George Lucas in 1983, THX pioneered the idea that sound design in movie theaters could be of the highest quality. A quality that you might be familiar with, from way back in the day:
And now THX is owned by Razer. Yessir, the manufacturer of gaming products and peripherals has managed to acquire the audio company, and they're hammering home this new partnership by allowing THX to keep all of its staff and to continue to operate independently. And that's fantastic news, as THX will still be able to make deals with other companies outside of Razer.
According to Razer CEO Min-Liang Tan via GameSpot, his company"has a vision for innovation at every level of entertainment, a vision which THX has championed since its inception more than 30 years ago".
This acquisition will allow us to reinforce Razer's leadership in gaming and extend the brand into broader areas of entertainment, while at the same time empowering THX to develop into a global powerhouse, independently.

The value of THX rests in its bedrock competencies with certification, optimization of audio, and intellectual property development. We expect [CEO Ty Ahmad-Taylor, senior VP of audio research Laurie Fincham], and the executive team and employees of THX, who we have also retained, to continue leading the world in innovations and technology in the audiovisual space.
That's a hell of a deal. THX gets to be THX for the forseeable future, while Razer will no doubt benefit from their expertise for the production of future headsets and applicable peripherals. K-THX-Bye.
Last Updated: October 18, 2016