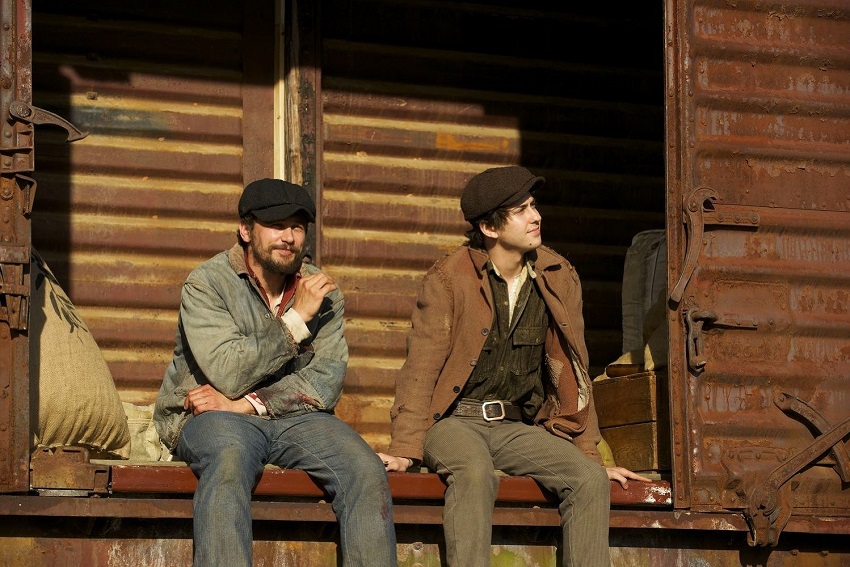 In Dubious Battle is the upcoming drama about one of mankind's most enduring and bitterly fought battles – the right to fair pay for an honest day's work. It's based on the 1936 novel of the same name by the Nobel and Pulitzer Prize-winning author John Steinbeck, widely regarded as one of the greatest authors of the twentieth century. The novel is the first in what's known as the "Dustbowl" trilogy, the others being the classic novels 'Of Mice and Men' and 'The Grapes of Wrath'.
Directed by James Franco, who also stars, it features a stellar cast to tell the tale of a group of migrant apple farm workers rising up in protest against brutal farm owners taking advantage of their respective situations and demanding decent pay at great cost to themselves. This is obviously set before they discovered the cost benefits of undocumented labour from Mexico.
The official plot synopsis is as follows:
In the California apple country, nine hundred migratory workers rise up "in dubious battle" against the landowners. The group takes on a life of its own—stronger than its individual members and more frightening. Led by the doomed Jim Nolan, the strike is founded on his tragic idealism—on the "courage never to submit or yield."
Let's take a look:
Judging by the trailer this looks to be a very powerful piece of film making. Heavy dramas like these are always very reliant on their cast's performances to bring home the reality experienced by the characters and make it relatable to their audiences, and the star-studded cast attached to this certainly seem to be doing just that. I think this looks well worth a watch.
What do you think?
In Dubious Battle is due for release in the US on 17 February. It stars James Franco, Nat Wolff, Vincent D'Onofrio, Selena Gomez, Sam Shepard, Robert Duvall, Ed Harris and Bryan Cranston.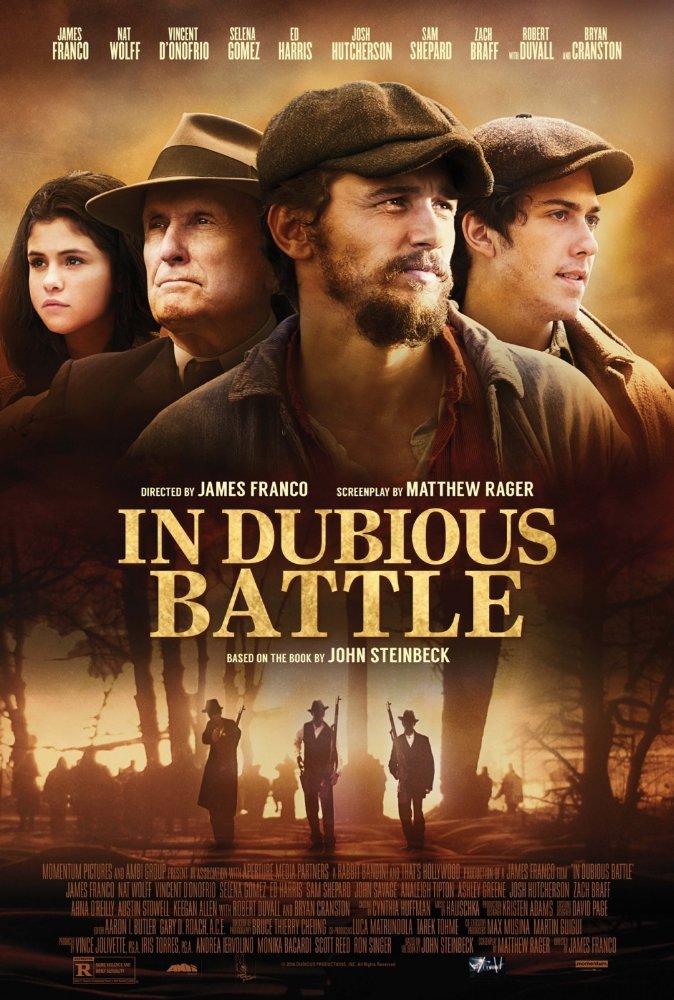 Last Updated: February 1, 2017