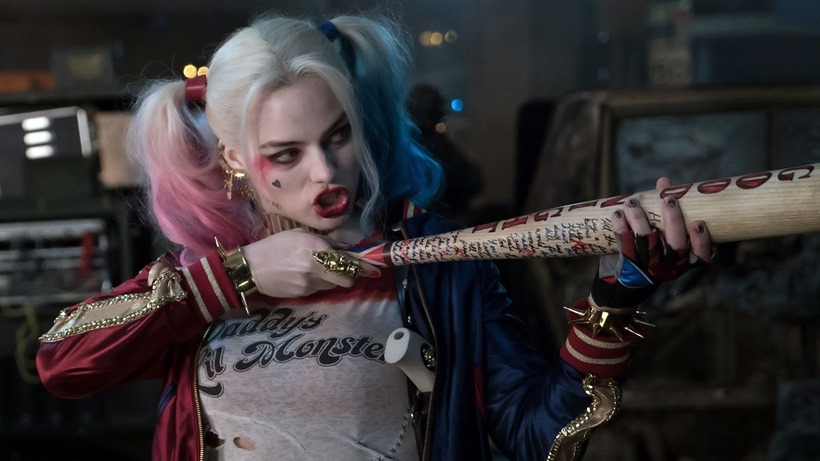 What's in a name? Well, in the case of the long-in-development Birds of Prey movie, a lot. Literally. The planned female-centric Suicide Squad spinoff has always just been referred to by its avian moniker, which made sense as it draws inspiration from the fan-favourite DC Comics book of the same name. One deviation from the comics though is that Margot Robbie's Harley Quinn would lead the team of lady misfits and heroes, and it appears that her story will actually be front and center of everything and is inspiring one seriously long title as the movie will be called (drum roll please):
Birds of Prey (And The Fantabulous Emancipation of One Harley Quinn).
Robbie first revealed the title when she posted a snap of writer Christina Hodson's script on Instagram. The subtitle was hand-written though, so it was unsure if that was just added as a lark, but Warner Bros has since confirmed it to THR. As some immediately picked up, this new mouthful of a title is a clear nod to Alejandro González Iñárritu's Oscar-winning Birdman or (The Unexpected Virtue of Ignorance), which speaks to some seriously lofty ambitions for the film.
It does also hint strongly that at least a portion of the film will deal with Robbie's Harley Quinn freeing herself from the twisted manipulations of Jared Leto's Joker. I'm actually a huge fan of this plot point being tackled as somehow some fans saw the sickeningly toxic and abusive relationship between Harley and the Joker as romantic, and pointing out to these fans that this is just dumb – and dangerous – gets a thumbs up from me.
The comic books took the same approach in 2016 in Amanda Conner and Jimmy Palmiotti's Harley Quinn solo-series as Harley kicked Joker out of her life for good declaring that "I hate ya for what ya bring out in me… I'm not yer toy anymore. Unnerstand? You did mean somethin' ta me one time, but that time is over."
As for the rest of the film, Robbie will be joined by Mary Elizabeth Winstead as Huntress, Jurnee Smollett-Bell as as Black Canary, Rosie Perez as Renee Montoya and Ella Jay Basco as Cassandra Cain, while Ewan McGregor will be playing the role of the big-bad as Batman rogue Black Mask. Cathy Yan, who was handpicked by Robbie, will be directing Birds of Prey (And The Fantabulous Emancipation of One Harley Quinn) which is scheduled for release on 7 February 2020.
Last Updated: November 21, 2018