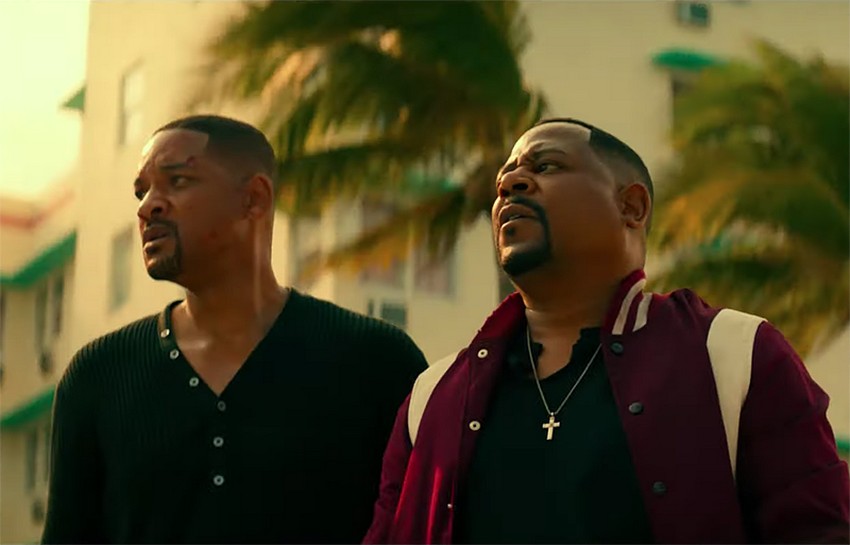 The bad boys are coming back! After what felt like a decade and a half of failed promises (oh, wait – it actually was a decade and a half!), Will Smith and Martin Lawrence will finally be reprising their fan-favourite roles of Mike Lowrey and Marcus Burnett in an upcoming third Bad Boys film. Just going on the title, Bad Boys for Life, it's clear that Sony doesn't think the two actors have another film in them though. If they did, they would have kept this name for a fourth film called Bad Boys 4 Life and called this one something else because there are few things Hollywood likes more than a bad pun in a title.
Either way, this appears to be the last ride for the duo and a new NSFW (there's an F-bomb and some violence) trailer for the film seems to lean into that heavily with lots of mentions of "one last time". Luckily, there's also lots of the Bayhem the franchise is famous for with car chases, explosions, shootouts, and fast-talking wisecracks. Of course, original franchise director Michael Bay isn't actually back for this film, with relatively unknown newcomers Adil El Arbi and Bilall Fallah handed the directing reins. And based on what I'm seeing here, like that vintage low-angle panning shot, they're doing a very uncanny Bay impersonation which may be enough for most fans. Check it out below!
The Bad Boys Mike Lowrey (Will Smith) and Marcus Burnett (Martin Lawrence) are back together for one last ride in the highly anticipated Bad Boys for Life.
Bad Boys for Life also stars Paola Nuñez, Kate Del Castillo, and Nicky Jam. Joe Carnahan (The Grey, NARC, A-Team), who had been tapped to write and direct for a long time before pulling out, is still credited as a co-screenwriter with Chris Bremner. The film is scheduled for release on 17 January 2020.
Last Updated: November 6, 2019