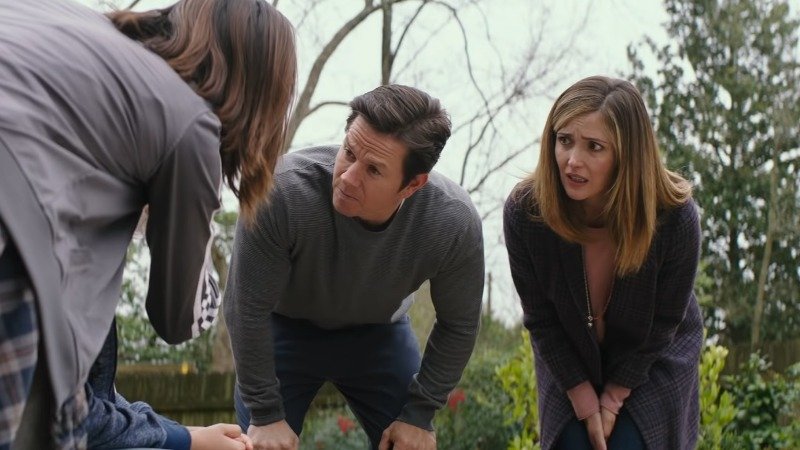 I know we're still in November but according to the all the gaudy decorations and speakers blaring Mariah Carey and Boney M in the malls, it's practically Christmas! And as we know, Christmas time is usually all about family. Well, also shiny overpriced gifts and giant lunches that leave you feeling like if you had to fall onto your swollen stomach you would rock yourself to sleep, but mostly family.
In Instant Family, Mark Wahlberg and Rose Byrne discover that having a family – especially one that comes pre-packaged – is not an easy thing. Based partially on the real-life experiences of director/writer Sean Anders (Daddy's Home 1 & 2), the upcoming comedy sees Wahlberg and Byrne as a young couple who want to have a family of their own, but instead of doing things the traditional way they decide to rather adopt a kid. Except "kid" becomes "kids", plural, and they come with a whole lot of… quirks to get used to. Check out the trailer below.
When a couple decides to start a family, they are inspired to pursue adoption through the foster care system. They feel like wonderful, altruistic people until they suddenly have three wild kids in their home. Now they must learn to love and parent children who have no interest in being parented in this heart-warming comedy.
Instant Family hits local cinemas on 7 December 2018, but thanks to UIP we can offer up an opportunity to a whole lot of lucky folks to see it early. These early screenings will be taking place in Cape Town, Durban and Johannesburg on next week Wednesday, and we have 50 double tickets in total for the three shows to give away. The screening details are as follows:
CAPE TOWN
Cinema: Ster- Kinekor Cavendish 8
Screening date: 28th November 2018
Time: 19:30
Availability: 15 double tickets
DURBAN
Cinema: Ster- Kinekor Gateway 9
Screening date: 28th November 2018
Time: 19:30
Availability: 25 double tickets
JOHANNESBURG
Cinema: Ster- Kinekor Sandton 3
Screening date: 28th November 2018
Time: 19:30
Availability: 10 double tickets
To enter, all you need to do is enter your details in the form below, making sure to indicate which location you prefer! Winners – who will be getting complimentary soda and popcorn – will be drawn on Tuesday 27 November and will be notified via email.
Please note: Only one entry per person will be allowed. And finally, once again, thanks to our partners at UIP for this opportunity!
Last Updated: November 26, 2018