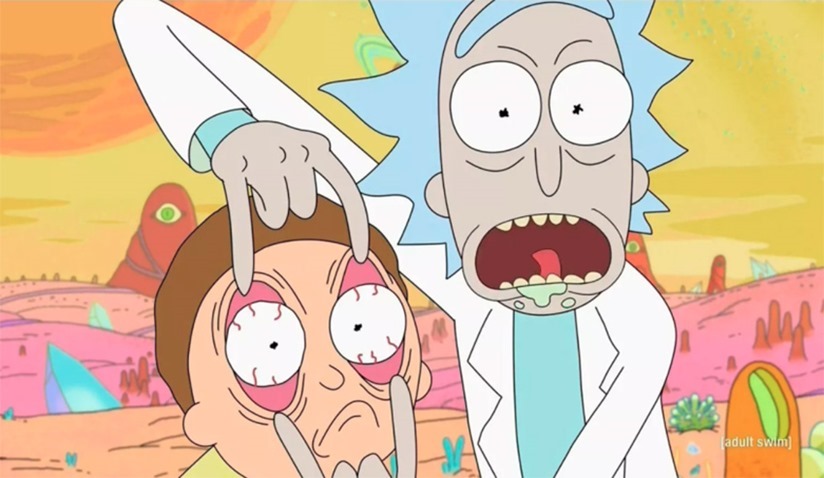 Rick and Morty co-creator Dan Harmon has deleted his Twitter account after a pilot skit he created and starred in from 2009 surfaced, about a character named Daryl who's "a baby rapist with a heart of gold." The skit was created for Channel 101, an alternative edgy channel co-founded by Harmon that pushes the boundaries of good taste.
"Originally made with Showtime, Dan Harmon presents a groundbreaking new show about the darker side of therapy," reads the video description on Channel 101. The now-removed clips feature Harmon inappropriately rubbing himself up against a baby doll. It's been widely slammed for its depictions of child rape.
This all comes after Disney fired Guardians of the Galaxy director James Gunn for inappropriate tweets he made nearly a decade ago, around a similar theme.
Harmon has since excised his Twitter account, but also released a statement.
"In 2009, I made a 'pilot' which strove to parody the series Dexter and only succeeded in offending. I quickly realized the content was way too distasteful and took the video down immediately. Nobody should ever have to see what you saw and for that, I sincerely apologize."
Adult Swim, who hosts Rick And Morty, has also released a statement that's not quite as reactionary as Disney's.
"At Adult Swim, we seek out and encourage creative freedom and look to push the envelope in many ways, particularly around comedy," an Adult Swim spokesperson told Variety. "The offensive content of Dan's 2009 video that recently surfaced demonstrates poor judgement and does not reflect the type of content we seek out. Dan recognized his mistake at the time and has apologized. He understands there is no place for this type of content here at Adult Swim."
It's not the first time that Harmon has been vilified. Megan Ganz, one of the writers on his hit show Community called him out on Twitter for his behaviour in the past. After a lengthy exchange on the platform, Harmon apologised, saying "I'm disgusted and sorry that I stained our show and your talent with my selfish, childish shit."
The whole situation is an odd one. I don't believe it's ever okay to joke about rape, particularly when it involves kids, but it also feels like there's a targeted attack on liberal celebrities, using weaponised accusations of paedophilia.
Either way, Dan Harmon did some shitty things and is probably a shitty person – but the internet's precious Rick and Morty is safe.
Last Updated: July 24, 2018