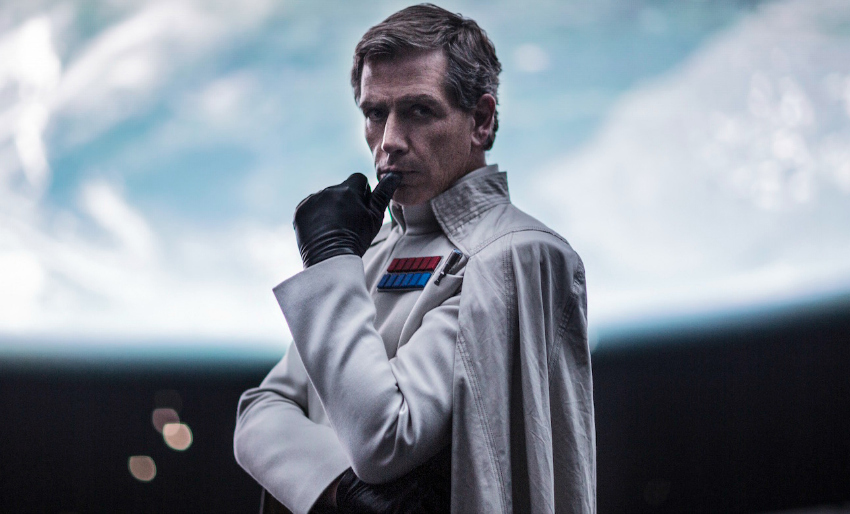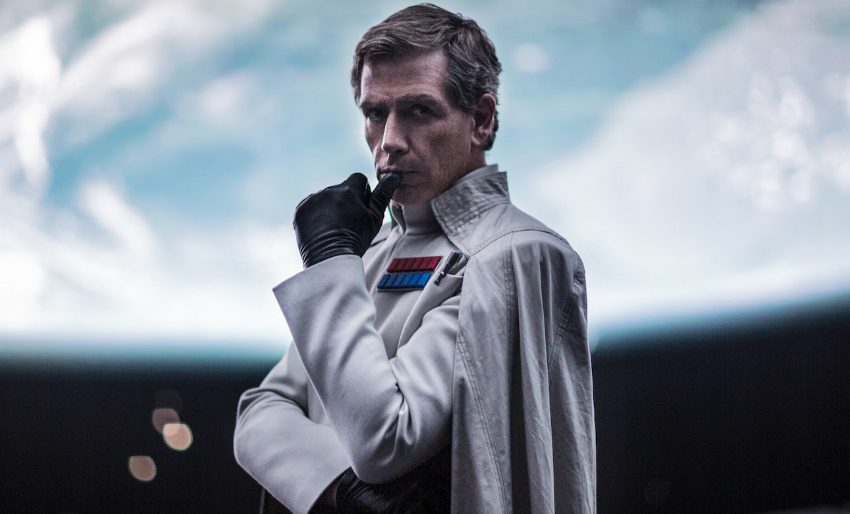 The only thing better than being good at what you do, is if the thing you do is being bad. That appears to be the case for Australian thespian Ben Mendelsohn who for years paid his dues in Hollywood as a character actor seemingly specialising in playing scummy villains and criminals. I'm sure he didn't intend for that to be his calling card, but that's just how things played out in outings like Animal Kingdom, Killing Them Softly, Place Beyond the Pines, Slow West and Netflix's Bloodline (for which he won an Emmy). And the Powers That Be noticed as he landed the coveted role of lead villain and Death Star architect Director Orson Krennic in last year's Rogue One: A Star Wars Story.
Now it looks like Mendelsohn is going to be taking on another high-profile villain gig in a different multi-billion dollar film franchise also under the Disney umbrella as its been reported that he is being eyed to play the main baddie in Marvel's long-awaited Captain Marvel feature film. That film – the first female-led movie in the entire Marvel Cinematic Universe – will see Brie Larson make her debut as Marvel Comics' famed cosmic superhero Carol Danvers, "an Air Force pilot whose DNA is fused with that of an alien during an accident. The resulting alteration imbues her with the superpowers of strength, energy projection, and flight".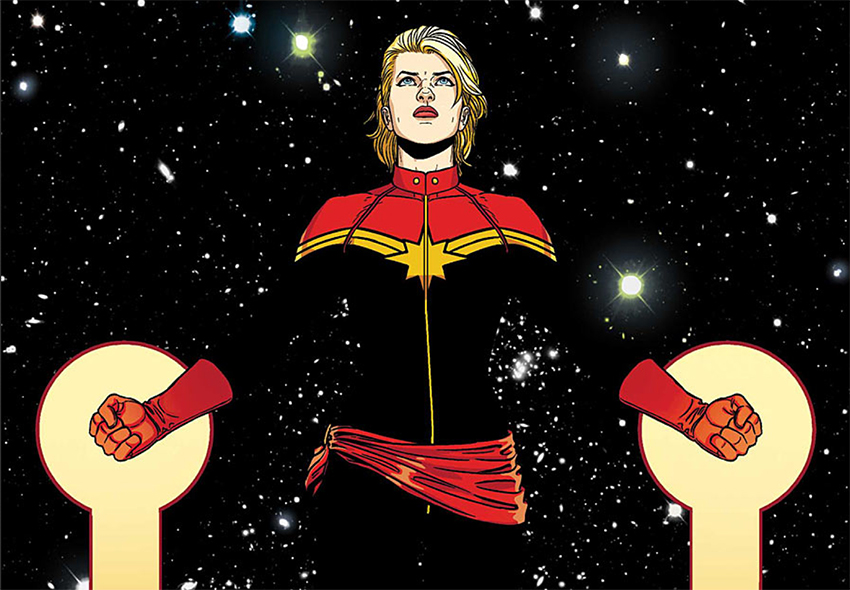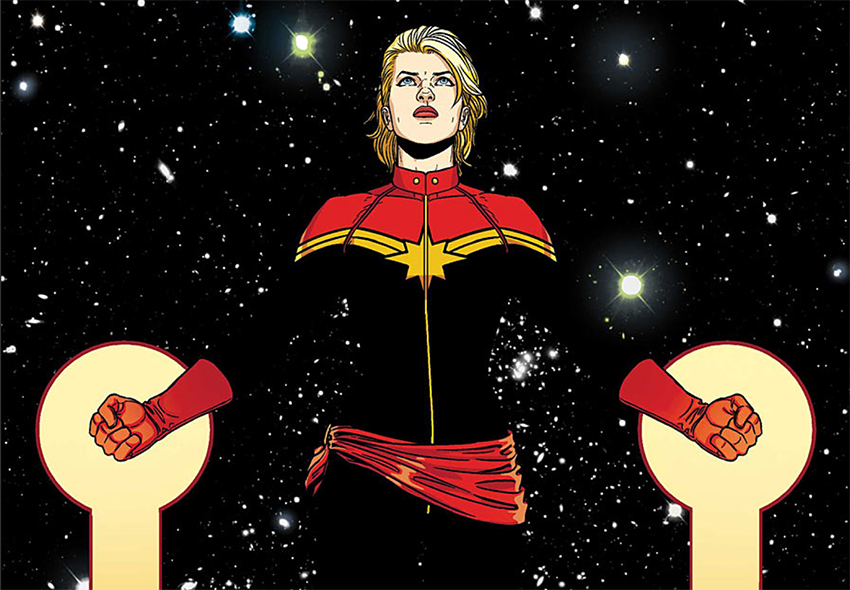 As previously revealed, Captain Marvel will, in fact, be set in the 1990s and besides for featuring a young, still two-eyed Nick Fury (Samuel L. Jackson), it will also the official introduction to the MCU of the shape-shifting alien Skrull race. And according to Variety, Mendelsohn would more than likely be playing the leader of said Skrulls. Captain Marvel is being directed by the duo of Anna Boden and Ryan Fleck who also directed Mendelsohn in 2015 drama Mississippi Grind and it's believed that from the moment the pair took the reins on the project, they developed this character along with the writers with Mendelsohn in mind.
There are no further details than that on the role though, but as we discussed previously, thanks to some murky cinematic rights agreements, Mendelsohn definitely won't be playing the Super-Skrull as they are tied up in Fox's Fantastic Four rights. That's if he actually takes the role as right now no official deals are in place yet, but everybody is talking. Mendelsohn schedule shouldn't be a hindrance as he's already wrapped up his roles in both Steven Spielberg's Ready Player One adaptation and the Taron Egerton led "gritty reboot" of Robin Hood. Of course he plays the villain in both films.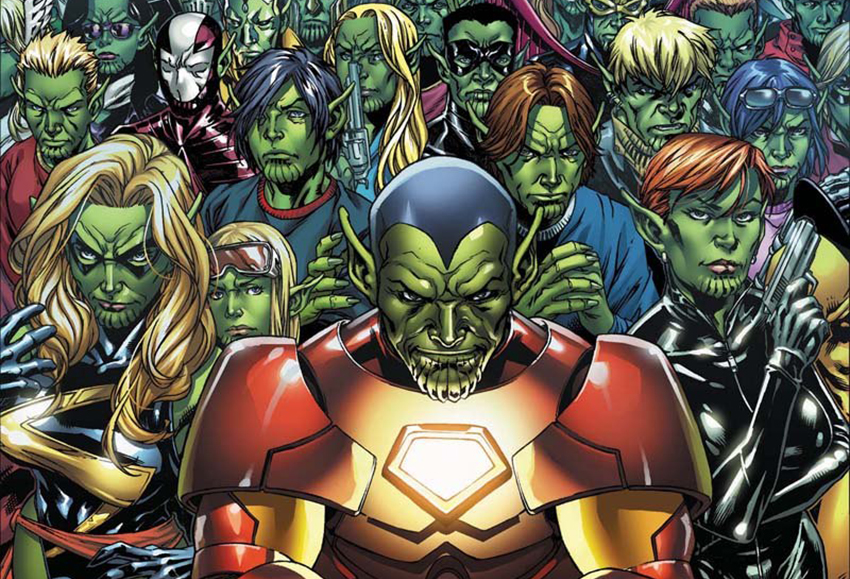 The original draft of the Captain Marvel script was penned by Meg LeFauve (Inside Out) and Nicole Perlman (Guardians of the Galaxy Vol. 1), but a new draft is being turned by newcomer Geneva Robertson-Dworet. The latter is a name you definitely need to remember as she has seemingly just appeared out of nowhere to land a crazy amount of big projects in no time. Besides for Captain Marvel she's currently attached on scripting duties for video game adaptation Tomb Raider, Guy Ritchie's third Sherlock Holmes, the female DC Comics villains ensemble Gotham City Sirens, fantasy boardgame adaptation Dungeons & Dragons, classic Marvel comic book adaptation ROM and a live-action adaptation of 1980s cartoon M.A.S.K.: Mobile Armored Strike Kommand.
As for Captain Marvel, it's pegged to be released on 8 March 2019, making it the penultimate entry in the still untitled fourth Avengers ends off Marvel's Phase 3 and ushers in the new landscape of the MCU. Although she won't be showing up in next year's Avengers: Infinity War as some (read: me) had hoped, it has now been confirmed by Marvel Studios boss Kevin Feige that Captain Marvel will be part of that game-changing fourth Avengers though.
Last Updated: October 26, 2017