WARNING: WHILE UNCONFIRMED, THIS ARTICLE MAY CONTAIN POTENTIAL SPOILERS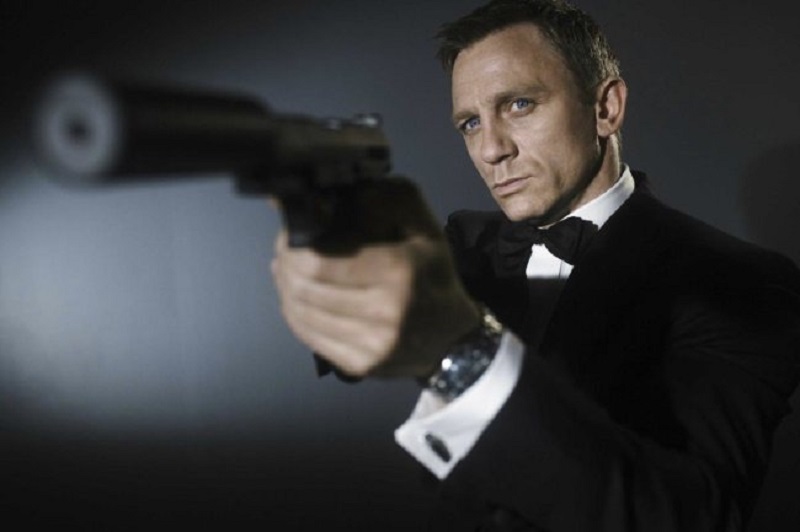 Since first being introduced on-screen back in 1962, six different actors have played the role of British superspy James Bond. Each actor brought something new and different to the role but they all had one thing in common: They were all white dudes. For a while now there's been a contingent of fans that think a modern 007 should be played by either a person of colour or a woman. Well, now they're getting both. But not how you may expect.
Two of the few actual solid things that came out of that disastrous live-reveal earlier this year for the upcoming still-untitled 25th James Bond movie is that we know that the movie starts with Daniel Craig's Bond being retired from active service, spending his days in Jamaica. We also found out that Captain Marvel breakout Lashana Lynch would be in the movie playing an MI6 agent named Nomi. However, UK tabloid The Daily Mail posted a very intriguing report over the weekend claiming that Lynch's Nomi will actually be revealed to be none other than a new 007.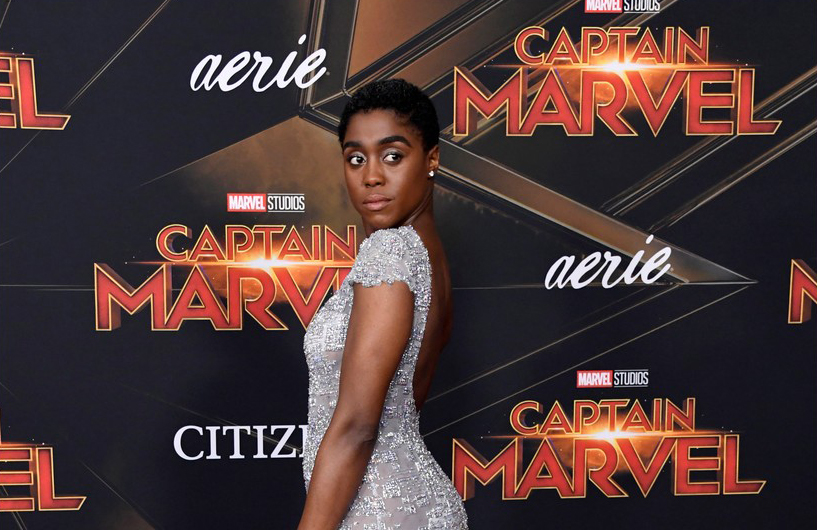 The Daily Mail's insider source claims that the character will be introduced as the new agent bearing Bond's famous codename during a "popcorn-dropping" early scene.
There is a pivotal scene at the start of the film where M says 'Come in 007', and in walks Lashana who is black, beautiful and a woman. 'It's a popcorn-dropping moment. Bond is still Bond, but he's been replaced as 007 by this stunning woman. Bond, of course, is sexually attracted to the new female 007 and tries his usual seduction tricks, but is baffled when they don't work on a brilliant, young black woman who basically rolls her eyes at him and has no interest in jumping into his bed. Well, certainly not at the beginning.
Now before we discuss this any further, we have to point out that generally rumours from tabloids aren't taken very seriously for very good reason. However, The Daily Mail is where Baz Bamigboye works, and there's nobody who has been more consistent with their scoops on modern Bond films than he has. This isn't a Bamigboye report though, so may still keep that pinch of salt handy.
As to Lynch's actual reveal as 007, this is a rather clever and maybe even snarky bit of casting if true. Rumour has it her Nomi will be assisting Jeffrey Wright's CIA agent Felix Leiter to coax Craig's Bond back to duty in order to stop some genetic engineering-related terror plot masterminded by Rami Malek's unnamed villain. Pundits seem to all strongly suspect her bump to 007 status is the brainchild of Fleabag and Killing Eve creator Phoebe Waller-Bridge who Craig brought in personally to punch Neal Purvis and Robert Wade's original script after Scott Z. Burns had already taken a crack at it. This is exactly the type of self-aware "stick it to the haters" and "zig when you expect me to zag" writing that has made Waller-Bridge such a hot property of recent times. The claim above about Bond's failed attempts at trying to seduce this new 007 even fits in Waller-Bridge's comments earlier in the year where she addressed whether Bond, with his traditional misogynist streak, could work a post #MeToo world.
There's been a lot of talk about whether or not Bond is relevant now because of who he is and the way he treats women. I think that's bullshit. I think he's absolutely relevant now. [The franchise] has just got to grow. It has just got to evolve, and the important thing is that the film treats the women properly. He doesn't have to. He needs to be true to his character.
To that end, The Daily Mail's source claims that the franchise is indeed taking steps to treat its female stars – which also includes Lea Seydoux, Ana de Armas, and Noamie Harris – better as the term "Bond girl" is now forbidden on set. Instead, the insider claims that "We were all told that from now on they are to be addressed as 'Bond women'". If true, it's a very small change, but a potentially a very significant signal of how this series is evolving.
As for Lynch, she showed herself in Captain Marvel to be a fantastic badass talent with tons of potential, and this will just catapult her career further. The source indicates that her Nomi will even be taking wardrobe inspiration from Roger Moore's tenure as Bond. Waller-Bridge's script has also been praised for its sharp wit, as it "pays tribute to some of the earlier films with a lot of humour," which is a good sign for fans who have felt this modern Bond has become too self-serious.
Looking at that past, if we combine original author Ian Fleming's novels with the movie adaptations and subsequent novels, we've met almost two dozen of MI6's double-0 agents. However, we've never seen them share a codename, though with Bond retired it would make sense for somebody else to use it. After all, we've already seen MI6 boss M's title change hands, so why not agent codenames? This type of shakeup to the status quo is also exactly the type of thing I expect from visionary director Cary Fukunaga who clearly wants to give Craig a very memorable final outing as Bond after the lacklustre Spectre. And with this being the final film on Craig's contract before the character will be recast/soft-rebooted again, they can kind of do what they want here. Although, I would be surprised if by the end of the film Bond wouldn't have reclaimed the 007 codename in some form or another.
Bond 25 is scheduled for release on 3 April 2020.
Last Updated: July 15, 2019