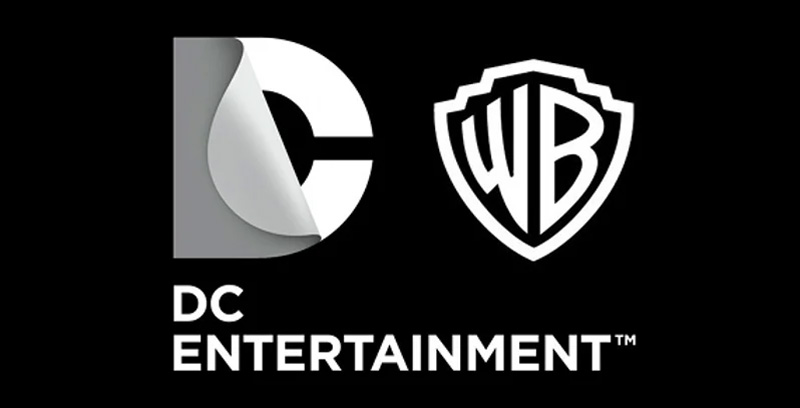 Well, here's a wild rumour that is sure to fly around the world faster than a speeding bullet and more powerful than a locomotive. Variety has published a hefty report on the future of Warner Bros.'s DC Comics cinematic universe, laying out some pretty unexpected plans. None of these have been confirmed officially yet, so keep those pinches of salt handy for now.
First – and the story that is sure to grab all the headlines – is the claim that WB is looking to possibly reboot Superman on the big screen again to make the character "relevant to modern audiences". This would go against Man of Steel star Henry Cavill's recent hint that he would be back to don the cape sometime in the future again. Like, really go against that, as Variety confirmed a rumour which claimed that Creed and Black Panther star Michael B. Jordan had met with the studio earlier in the year to pitch his vision of the iconic comic book character.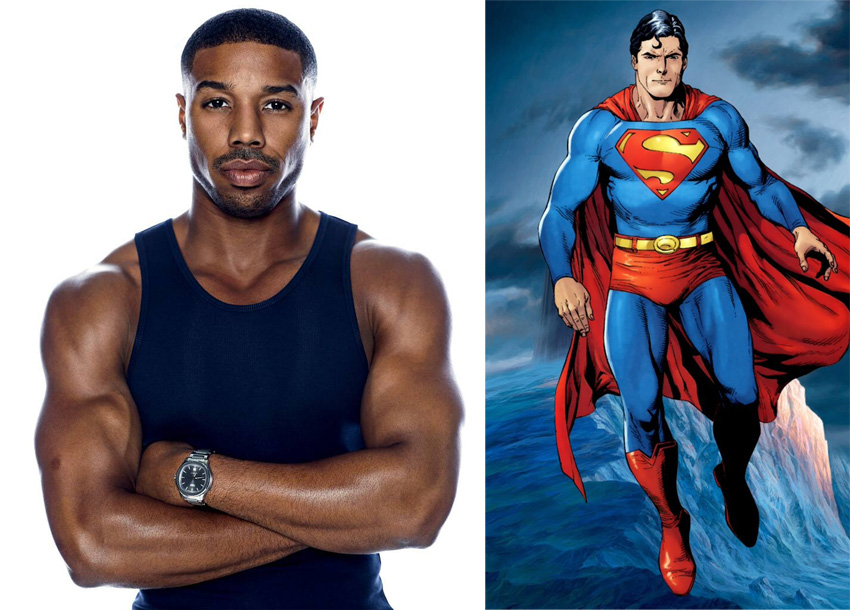 I wouldn't get too worked up about the obvious that Jordan is African-American whereas Superman has traditionally been depicted as white. Personally, after Man of Steel took so much flack for changing up Superman's character, I just don't see WB rocking the boat again. Not anytime soon, at least. And as Variety points out, a new Superman movie – whatever form it takes – wouldn't reach screens until at least 2023 as Jordan's schedule is jam-packed for the foreseeable future, and there's not even a whiff of a script or director in place.
WB is reportedly trying to do something about the latter though. The studio has recently signed a first-look deal with JJ Abrams' Bad Robot production company. As an extension of this deal, WB has reportedly had very early discussions with the filmmaker about a Superman project. This wouldn't be the first time Abrams has been linked to the big blue boy scout, as in the pre-DCEU early 2000s he actually wrote a script, titled Superman: Flyby, for a planned modern reboot of the character that was eventually scrapped. Ironically, one of the actors who actually screen-tested for the role back then was a young Henry Cavill.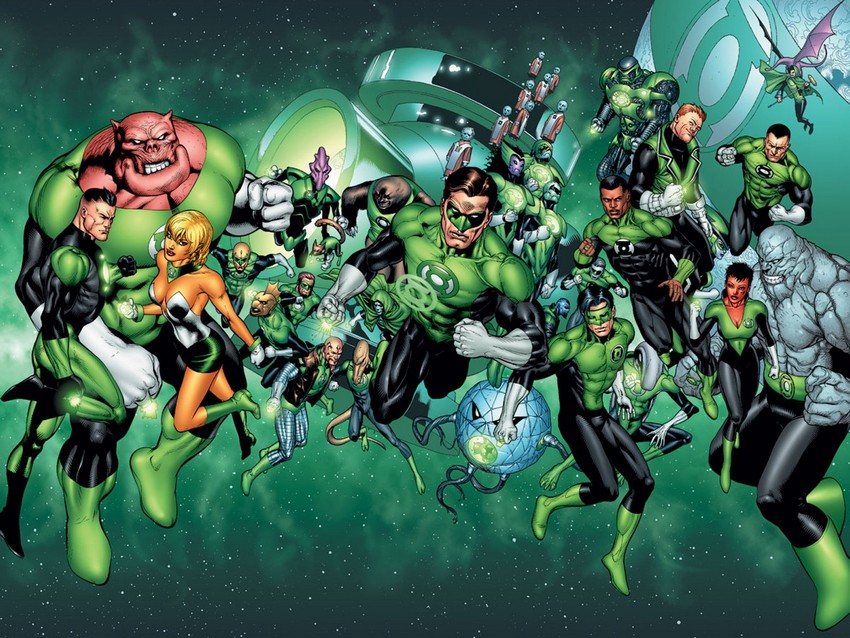 It's not just Superman that WB is reportedly offering to Abrams though. Variety claims that the director is also in consideration for the long-gestating Green Lantern Corps movie. Announced all the way back in 2014, we've heard next to nothing about the project since. However, the film about powerful ring-wielding intergalactic cops is apparently now a priority for WB. Comic book writer superstar Geoff Johns is reportedly hard at work on a script right now, and he is expected to finish before the end of the year.
This will be separate from the Green Lantern Corps HBO Max TV series that was recently announced. Greg Berlanti, who is the mastermind behind The CW's Arrowverse shows is heading up that series, but he's apparently also in consideration for the Green Lantern Corps feature film. Just what his role would be, is unclear.
Bringing things back down to Earth, Matt Reeves' The Batman is moving ahead rapidly, with John Turturro having now joined the star-studded cast as mob boss Carmin Falcone. Robert Pattinson will be playing the titular hero, with Paul Dano as the Riddler, Colin Farrell as Penguin, and Zoe Kravitz as Catwoman. That cast is too good to not use to the fullest, and WB is not planning to make that mistake as Variety claims that the studio is potentially looking to spinoff any of these characters into their own productions if The Batman is well received.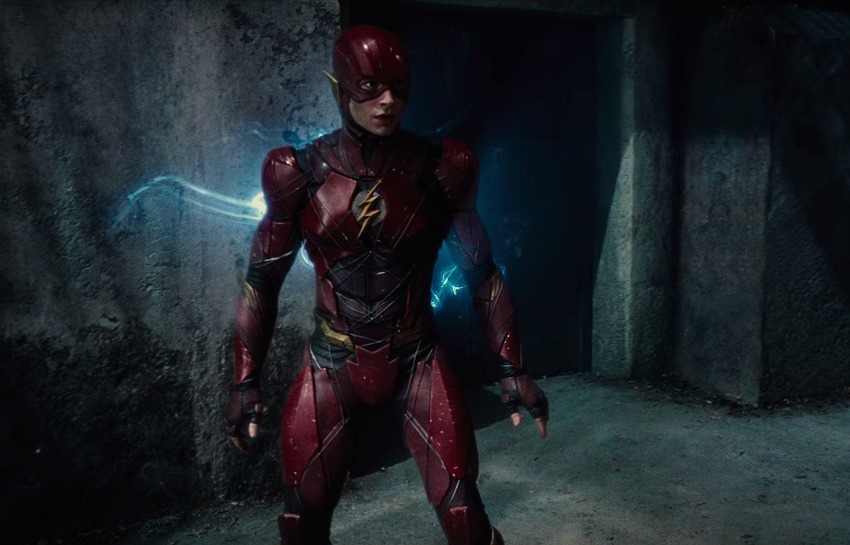 The studio is also still moving ahead with Ezra Miller's beleaguered Flash solo movie. After a revolving door of directors and writers attached, It's Andy Muschietti is locked in to direct with Bumblebee's Christina Hodson penning the script. As soon as the latter is completed, Hodson will then move right onto writing the Batgirl solo film. However, The Flash film won't be such a quick mover – ironically – as WB also has Miller set to shoot the long-overdue final chapters of the Fantastic Beasts series first.
As far as overall strategy goes, it seems that WB has spotted a gap in the market now that Fox has been taken under Disney's wing and there's uncertainty about the future of their R-rated comic book offerings like Deadpool and Logan. Joker has already become the biggest R-rated film in history, and James Gunn's upcoming Suicide Squad sequel will be R-rated, with Birds of Prey expected to get the same rating, though it's believed that the latter will be a lot more lighthearted. Recent reshoots to nail down the tone have reportedly resulted in excellent test screenings for the Margot Robbie-led ensemble pic, and the studio is very confident it has a hit on its hands. If that is the case, and the same goes for The Suicide Squad, expect a whole lot more R-rated comic book films from the DC stable.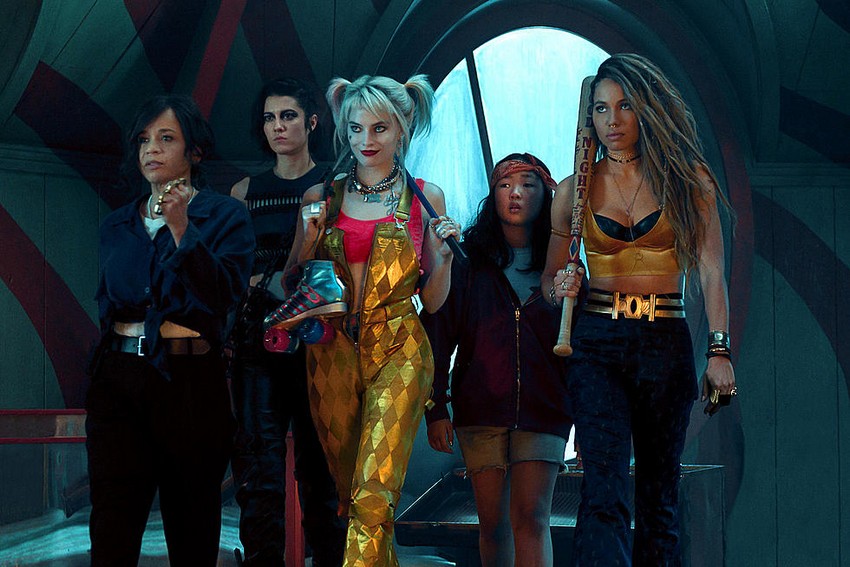 As Variety indicates in their report, most of these changes above have come about because, for the first time in ages, WB has a singular vision when it comes to the DCEU. When the cinematic universe was first launched with Man of Steel, there were too many creative leads at the executive level, resulting in several stumbles, including rushing out films to meet snapped up release dates instead of organically developing the world.
Now though, under the sole leadership of WB film chief Toby Emmerich, the ship is being righted. Aquaman and Shazam! were huge successes, both critically and commercially, and upcoming sequel Wonder Woman 1984 is looking to continue the record-breaking success of the breakout first film. There's no denying that the DCEU got off to a shaky start and as a result has needed to dramatically change and even fully scrap plans (some of them really great plans) mid-stride. But on its current trajectory, even if none of the reports mentioned above turns out to be true, I'm rather excited for where the DCEU could be headed.
Last Updated: November 27, 2019