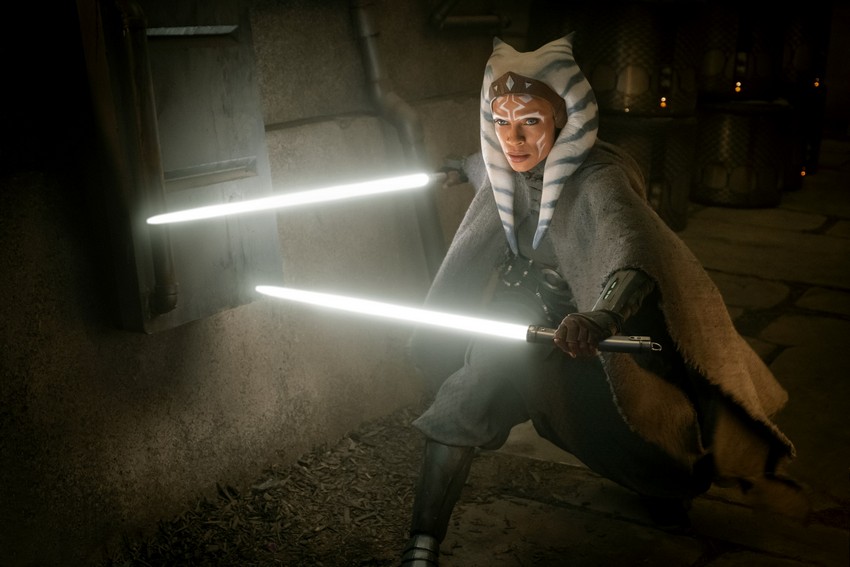 When Rosario Dawson proved all the rumours true and showed up as Ahsoka Tano in The Mandalorian earlier this year, it wasn't just an incredible moment for fans seeing a live-action, grown-up version of their beloved Star Wars animated character on-screen. No, it also meant that we may just finally see a conclusion to that epic cliffhanger in the Star Wars: Rebels finale.
That show ended with Ahsoka and Sabine Wren setting off to track down fledgling Jedi Ezra Bridger after he and the villainous Grand Admiral Thrawn were lost via hyperspace to the unknown regions of the galaxy. As we saw in The Mandalorian, Ahsoka is currently searching for Thrawn's whereabouts. That story will likely play out in the Ahsoka live-action spinoff series – announced during the Disney+ Investors Day presentation last month – but what about Ezra? Will he show up? And who will play him? We may have those answers thanks to a new rumour.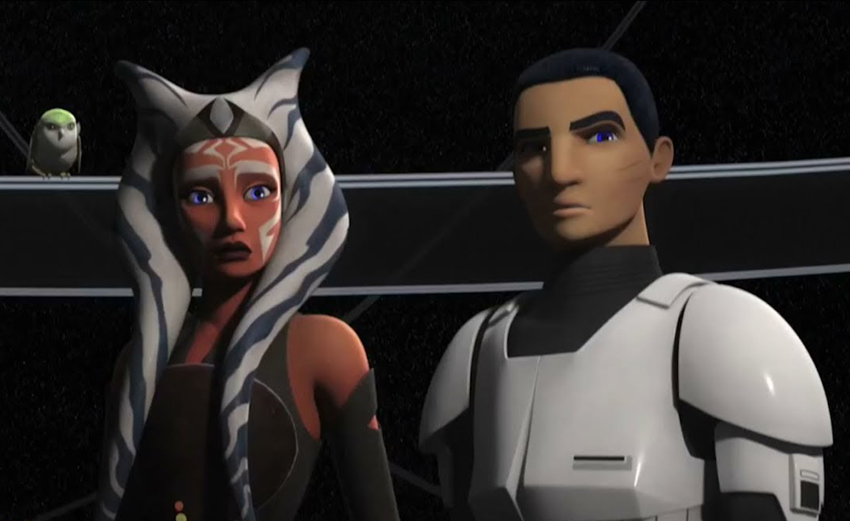 A report from Kessel Run Transmissions claims that while the role has not been cast yet, Mena Massoud is currently the top choice with the actor having given a verbal agreement. Massoud is, of course, the star of Disney's live-action adaptation of Aladdin, so he already has a good working relationship with the House of Mouse and has shown himself to be a very charismatic actor with a wide range who can also handle the physical side of things.
While I will always take these things with a healthy pinch of salt, Kessel Run Transmissions have had a decent track record when it comes to Star Wars scoops lately. And you can't deny that Massoud definitely looks the part!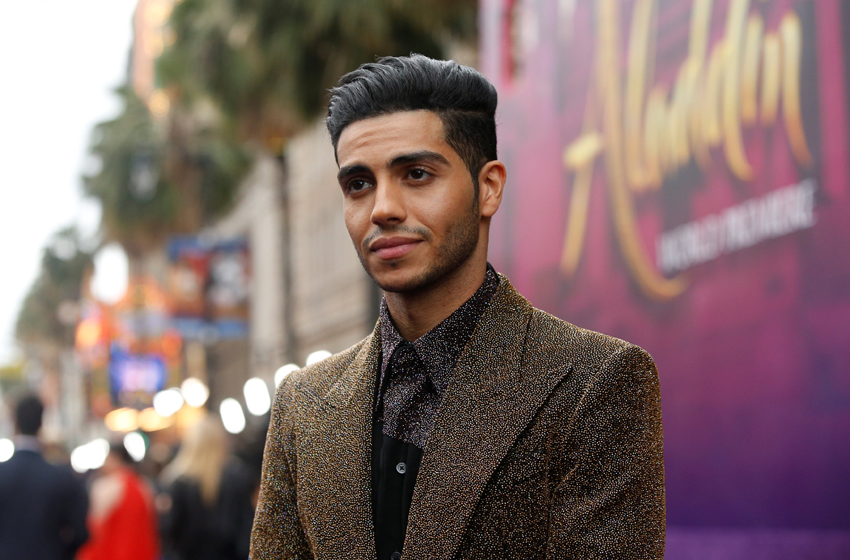 If the Egyptian-born Canadian actor were to land the gig it would be his first significant role since headlining 2019's Aladdin… which is actually a little frustrating. Despite the fact that the Guy Ritchie-directed film earned over $1 billion dollars and Massoud got rave reviews for his performance, the actor revealed that for a full year after its release, he could not land a single audition anywhere in Hollywood, as he told The Daily Beast.
I'm kind of tired of staying quiet about it. I want people to know that it's not always dandelions and roses when you're doing something like Aladdin. 'He must have made millions. He must be getting all these offers.' It's none of those things. I haven't had a single audition since Aladdin came out.

It's wild to a lot of people. People have these ideas in their head. It's like, I'm sitting here being like, OK, Aladdin just hit $1 billion. Can I at least get an audition? Like I'm not expecting you to be like, here's Batman. But can I just get in the room? Like, can you just give me a chance? So it's not always what you think.
So why was Massoud shut out? Well, alas, Hollywood has a history of doing this to actors of colour, particularly those with Asian/Middle-Eastern heritage. Just recently, a sentiment that made its way around Film Twitter was why Bend It Like Beckham star Parminder Nagra was stuck doing small British TV roles for years after her breakout success, while co-star Keira Knightley was almost immediately offered huge gigs and headlined blockbuster franchises. Sigh, Hollywood gonna Hollywood, yo!
Either way, whatever the reason for Massoud's career struggles so far, I think he is a fantastic choice to play Ezra. And such a prominent role in what will almost certainly be another Star Wars smash hit on Disney+ following the titanic success of The Mandalorian will be a big next step in his career.
Last Updated: February 23, 2021