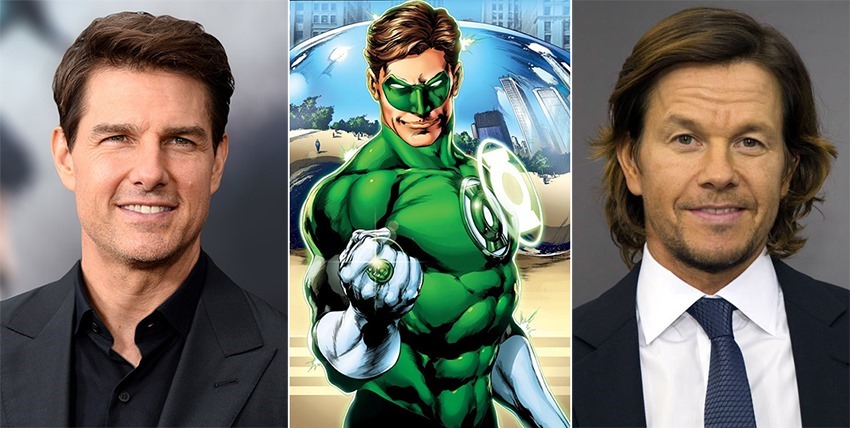 With his seeming superhuman disregard for the effects of aging and his special ability to overcome any deadly stunt thrown his way, Tom Cruise may be the closest thing we have to a real life superhero. And it appears that Warner Bros may have wanted to make that more than just a description.
Back in March, celebrity rumour site Crazy Days and Nights ran a blind item that Warner Bros was looking at an A-list actor to play Hal Jordan aka Green Lantern in their DC Comics movie universe. Now the site has updated their initial report to reveal that it was in fact Cruise that had been in WB's sights for the role of the emerald ring-slinger. This is actually not too surprising a revelation as it has previously been rumoured that WB wants writer/director Christopher McQuarrie to take the helm of the in-development Green Lantern Corps movie. McQuarrie previously directed Cruise in the brilliant last two Mission: Impossible movies and Jack Reacher, and penned The Mummy, Edge of Tomorrow, and Valkyrie for Cruise. And of course, there's the whole thing about Hal Jordan being a cocky air force pilot, something which ol' Tom "Top Gun" Cruise definitely knows a thing or two about.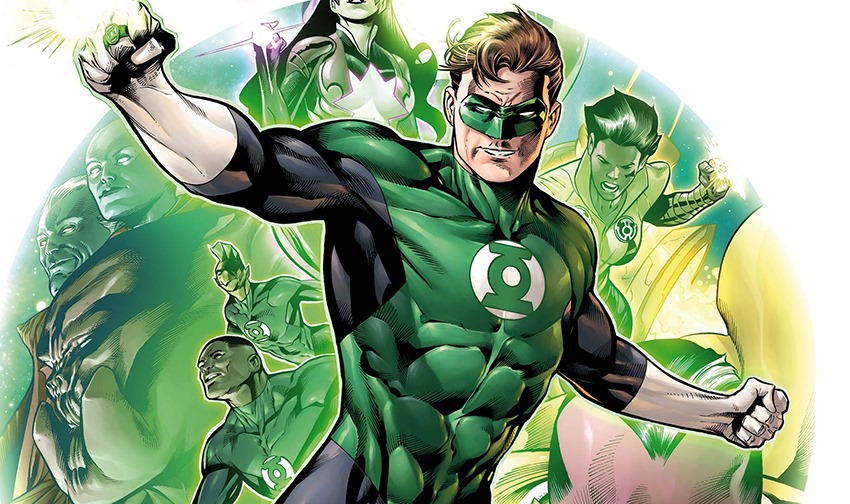 Ryan Reynolds previously played Jordan in the terrible 2011 Green Lantern movie, but this new production would be a brand new take on things that focused on the other comic book space cops as well, as the "Corps" part of the title implies. And here apparently lies the crux of the matter as SPOILER ALERT it's reported that Hal Jordan was to die early during the film. This apparently didn't sit well with Cruise and he wasn't willing to take the role unless that was changed. Like mentioned before though, that was back in March and who knows what has transpired since. That's if there's even any truth in this report as there's been no corroboration from other insiders yet.
Something which may require a little less salt to digest though comes from Mario-Francisco Robles, editor of the popular Revenge of the Fans podcast/blog. According to Robles, WB producer Charles Roven had wanted Mark Wahlberg to appear as Hal Jordan in last year's Justice League. Before that movie was released there had been tons of rumblings that original director Zack Snyder had planned for a post-credit scene to introduce Jordan into the DC Comics movie universe, but thanks to Joss Whedon taking over the film as WB cut and pasted the footage into the mish-mash we got, that never happened. Justice League does indeed boast a Green Lantern though, but it's just a cameo in a flashback scene and was definitely not Hal Jordan.
Psst! Bochinche Alert:

If Roven had his way, Marky Mark would've recited the oath. But his days of influence in the DCU are over, so that isn't an option anymore.#GLC pic.twitter.com/tAiRibnZ6Z

— Mario-F. Robles (@I_Am_MFR) August 14, 2018
As to whether Roven – who is no longer a big influence on the DC Comics movie scene after the post-Justice League studio shake-up – actually approached Wahlberg or it never got beyond wish-list status is unknown at this moment. What I do know is that I feel both Cruise and Wahlberg are absolutely terrible picks to play Jordan. Say what you want about the rest of the first Green Lantern movie (and boy is there a lot you can say!), but Ryan Reynolds actually made a damn good Hal Jordan, straddling the line between infuriatingly cocky and self-effacingly charming, just like the comics. He clearly won't return, so I've always backed Bradley Cooper or Armie Hammer for the role, though Cooper already works for Marvel as the voice of Rocket Raccoon and the last time Hammer put on a mask we ended up with Lone Ranger. I know some folks have been fancasting Supernatural's Jensen Ackles for years as well, while others want the role to go to the likes of Jake Gyllenhaal or James Marsden.
Who do you folks think should play Hal Jordan in the new Green Lantern Corps movie scheduled for 2020? Hey, maybe you even think that Cruise and Wahlberg are great picks, in which case sound off in the comments below.
Last Updated: August 16, 2018