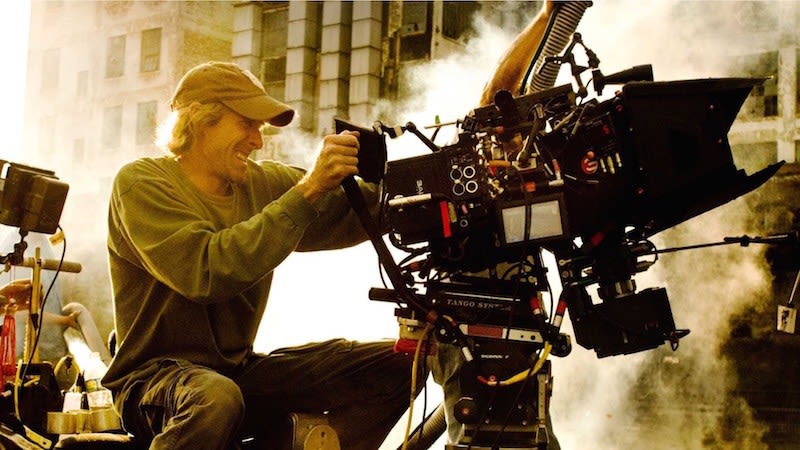 Ever wondered what's it like to be on the set of a Michael Bay movie? Well, Ryan Reynolds posted a new video on Twitter to show what things must be like on the set of the man known for some of the most ambitious action scenes and explosions in cinema history. And things look remarkable still and calm before you can see the typical Bay-hem in the background come to life.
.#6Underground @netflix pic.twitter.com/jPvk3PhQpf

— Ryan Reynolds (@VancityReynolds) September 19, 2018
The star is on the set of Michael Bay's upcoming movie 6 Underground which the director is making for Netflix and which is set to be the most expensive movie the network has ever gotten involved in. Though compared to Bay's recent work on the last few Transformer's movie, the budget for this film still pales in comparison to those.
We still know very little about the plot for 6 Underground as Bay and the film's stars Reynolds, Corey Hawkins, Mélanie Laurent, and Dave Franco have all been rather silent on details of the film, though have reportedly been filming in a variety of different locations around the globe. However, from this short clip, it's safe to say that whatever the movie is about, it will still give us all the things we have come to expect from Bay – which is plenty of action, car chases and things that go boom.
One thing that might be a little different this time around is that the film is written by Deadpool 2 scribes Rhett Reese and Paul Wernick who along with star Reynolds all have a strong penchant for humour, so who knows this time we could be laughing at something other than the terrible plot in a Bay movie.
6 Underground does not have a release date yet which shouldn't surprise given Netflix's secrecy on these type of things. Expect it when it's done.
Last Updated: September 25, 2018