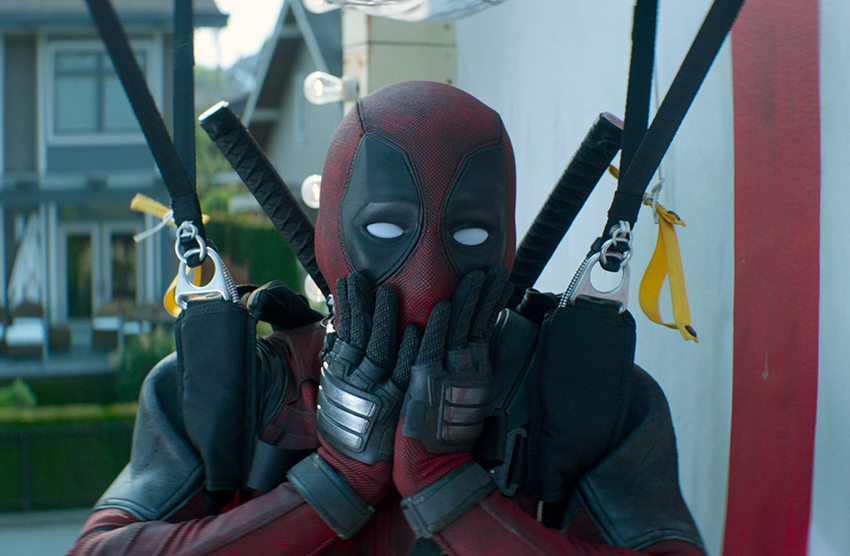 Forget jingle bells, this Christmas it will be F-bombs and decapitated bad guys all the way as Deadpool 2 heads back to cinemas. Or at least it would be if the gory R-rated superhero action comedy wasn't getting an unexpected PG-13 cut for the Festive Season. First revealed by star/producer Ryan Reynolds last month, Once Upon a Deadpool – as we now know it's called – will be drawing heavy inspiration from 1980s classic The Princess Bride in which a young Fred Savage is told the titular bedtime story by his grandfather. Now it will be Reynolds' Merc With a Mouth recounting the events of Deadpool 2 to a grown-up Savage, cutting out/getting around all the naughty bits in the process, in eight new scenes which the two actors, along with director David Leitch and a tiny crew, filmed "guerrilla-style" over just a couple of days. It's so ludicrous a concept that it's perfect.
Revealed in a new report from Deadline, this concept was conceived by Reynolds and co-writers Rhett Reese and Paul Wernick, but there's a lot more than just an opportunity to make new self-aware jokes. Following from Deadpool 2's historic R-rated theatrical run in May (it's now the second-highest grossing R-rated movie, bested only by the original Deadpool), Fox will release Once Upon a Deadpool on a limited run in US cinemas from 12 December to Christmas Eve and for every ticket sold during that time, $1 will be donated to the brazenly named "F-ck Cancer" campaign which will hilariously be renamed temporarily to "Fudge Cancer" to fit in with the PG-13 theme.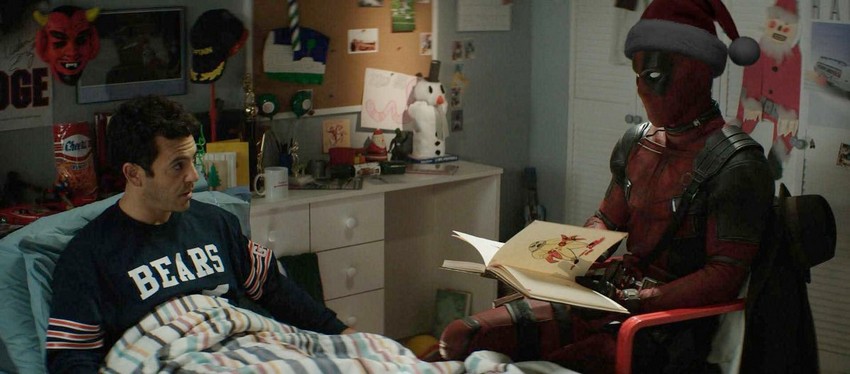 As Reynolds notes, making a PG-13 Deadpool is actually ironic, as one of the reasons it took the actor and original director Tim Miller so long to get their comic book passion project made was because they refused to tone down Deadpool's mature tones. Now they're doing just that, but for a good cause.
Fox has been asking for a PG-13 basically since the start in 2006,. I've said no since 2006. Now, this one time, I said 'Yes' on two conditions. First, a portion of the proceeds had to go to charity. Second, I wanted to kidnap Fred Savage. The second condition took some explaining…"
Savage, for his part, is fully in on Reynolds' irreverent humour as he responded to Deadline by saying that "While my participation in this film was anything but voluntary. I am happy to learn that Fudge Cancer will be the beneficiary of this shameless cash grab." And it kind of actually is a cash grab with some historic precedent.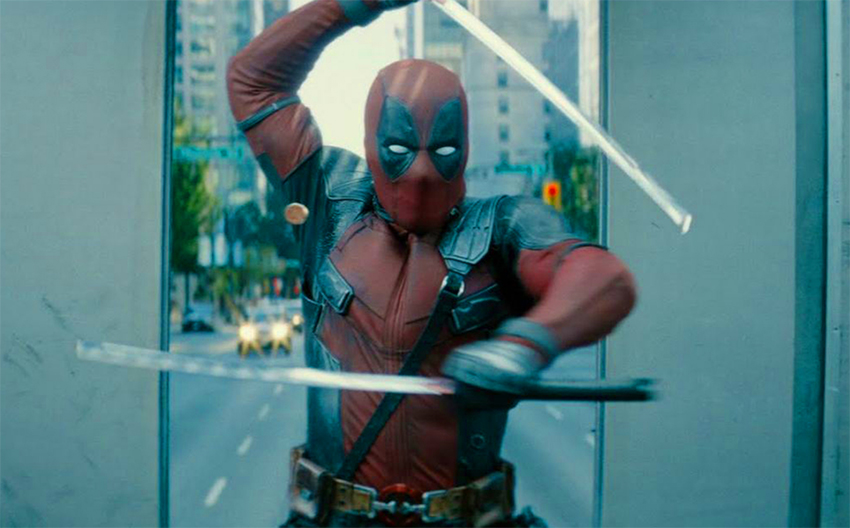 Back in 1979, John Travolta's iconic R-rated Saturday Night Fever was re-released as a PG version less than two years after it had become a huge hit. With its scenes of drug use and sexual content scrubbed, it found a brand new younger audience who made it even more of a cultural phenomenon, adding $8.9 million to its original $85.2 million domestic earnings. Reynolds is fully aware of this history, and of course made a joke about it.
Eighty percent of Deadpool 3 takes place at a 1970's disco so it only makes sense we'd find a connection to Saturday Night Fever. Plus, Deadpool loves 'Stayin' Alive". It's literally his only superpower.
Of course, there's one other angle to this release. With the sale of Fox to the family-friendly Disney looming, this is a way for the studio to test just how a PG-13 Deadpool film would even work. Reese and Wernick though are fully cognizant of the fact that this may be easier said than done, confirming that "Deadpool has been a unique property and, by definition, what's in a Deadpool movie is all the stuff that can't be in any other superhero movie." We'll have to see just how this plays out next month.
Last Updated: November 8, 2018