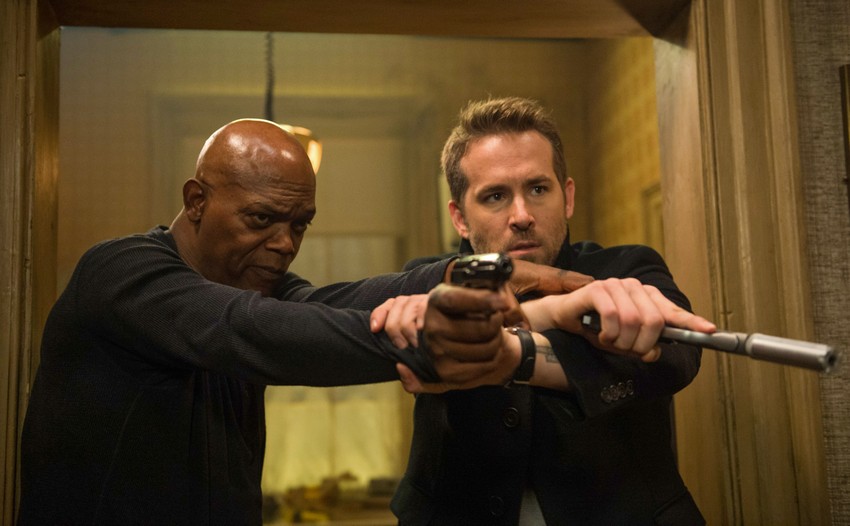 I wasn't the biggest fan of 2017 action-comedy The Hitman's Bodyguard. I loved the chemistry between stars Ryan Reynolds and Samuel L. Jackson as respective world-best bodyguard Michael Bryce and most-wanted hitman Darius Kincaid. The premise of having Bryce forced to protect his sworn enemy Kincaid until he can testify at the International Criminal Court made for some hilarious odd couple banter and antics… but that's about where the appeal ended for me. The rest of the movie was average at best. It was also really damn profitable as it made $176.6 million off a $30 million budget.
With that, it should come as no surprise that production company Millennium Films has revealed at the Cannes Film Festival that a sequel is in the works. THR reports that this follow-up will be titled The Hitman's Wife's Bodyguard, which implies that Salma Hayek will be reprising her role as Sonia Kincaid, Darius' unhinged wife, alongside Reynolds and Jackson. Although none of the cast and crew has been officially confirmed, original director Patrick Hughes (The Expendables 3) is believed to be returning to helm this follow-up as well and he will once again be working off a script from writer Tom O'Connor.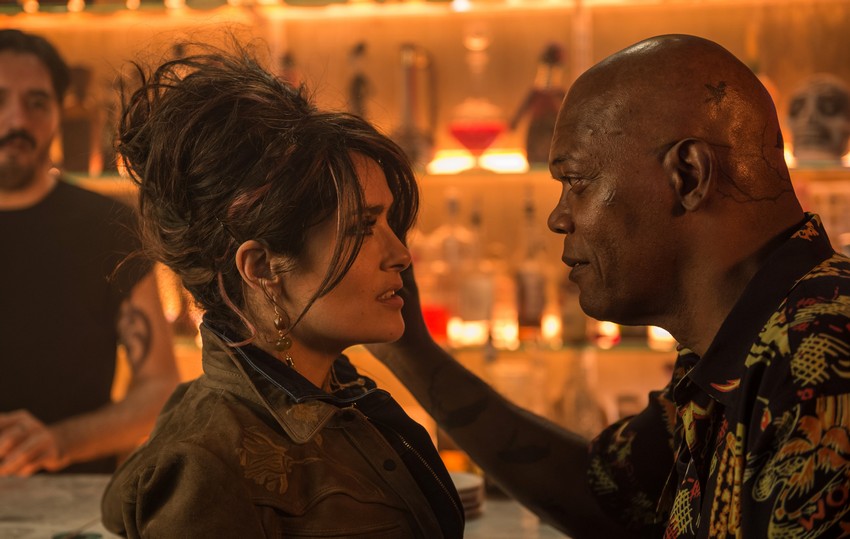 It's still very early days though as generally production houses will use festivals like Cannes to shop around for financing before committing to a production. However, with The Hitman's Bodyguard being as commercially successful as it was – it topped the US box office for three weeks despite mixed reviews from critics – securing the necessary funding should just be a matter of time.
Because of the preliminary status of the project, story details are non-existent but an early poster advertised at Cannes – alongside other proposed upcoming productions from Millennium Film like Angel Has Fallen, The Expendables 4, Rambo V and The Mechanic 3 – reportedly boasts the tagline "The Good. The Bad. And the Batshit cray." This would appear to confirm the triple-threat leads of Reynolds, Jackson, and Hayek, which actually sounds like a really good setup for me. Sonia and Darius' deranged marriage was one of the few other highlights of the original, so I'm totally down for more of them.
I know that some of the team here enjoyed the original movie far more than I did, so this news of a sequel will definitely appeal to them. Were you a fan as well? Sound off in the comments below.
Last Updated: May 9, 2018