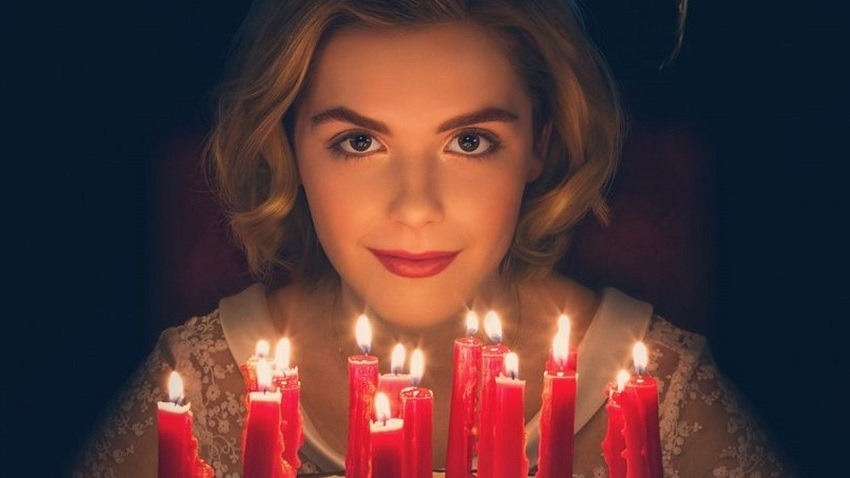 Sabrina the Teenage Witch always had a lighthearted, positive atmosphere to it when it premiered so many years ago, but in true Netflix fashion what you remember about the character isn't at all what you're going to get with her revival. This second, far more explanatory trailer for the imminent series explains the tough decisions Sabrina Spellman needs to make on her 16th birthday. And unlike most teenagers at her age, it's not about what coloured theme to have at her party. It's more about what her role in the realms of humanity and witchcraft will be in the future.
That sounds incredibly serious and brooding, but this latest trailer also shows how the Chilling Adventures of Sabrina will seek to take a humorous approach to all of the horror happening around it. There's a good sense that its grotesque and horrifying magical imagery will be imbued with a good sense of hilarity, which helps even out the tone and avoid it tunneling down a barrel of pure shock and horror. There's still all the creepy undertones that the initial trailer introduced us too, including blood sacrifices, demon summoning and having to live as a teenager in modern America. But Sabrina seems up to the task.
In terms of returning characters, you'll get to see glimpses of the titular characters such as Harvey, as well as Sabrina's two witch aunts Hilda and Zelda. There's also a very brief glimpse of her classical black cat Salem, but it's not clear if that's just a neat throwback or a look at the character actually playing a role in Sabrina's journey here. With the executive producers of Riverdale being on-board with this revival, it's clear that the influence of the surprisingly hit CW show has permeated its way through into this project too. It's got bright colours against dark backdrops and a near perfect recreation of teenage turmoil in high-school life, but with hints at a twisted critique on all of it bubbling beneath the surface.
Suffice to say that it's the perfect way to round out the spookiest month of the year, as The Chilling Adventures of Sabrina premieres on Netflix this October 26th.
Last Updated: October 3, 2018